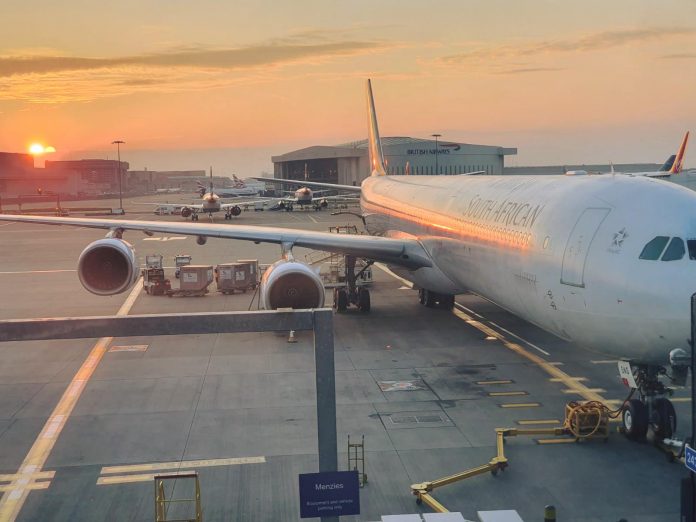 In a developing story, it can now be confirmed that repatriation flights for South African citizens stuck in India will occur by the end of May from Delhi and Mumbai, with a set preliminary date of May 22nd. (Latest Update: flight delayed and will now depart on the 24th May).
Tickets aboard the SAA flight will cost approximately R15 000 and passengers will be subjected to a mandatory 14-day quarantine period upon return – at a yet unmentioned site in Johannesburg.
Like similar such flights, loan structures will be made available to citizens unable to foot the bill and prior SAA ticket holders will only need to pay the difference.
This represents the first concrete information received by desperate South Africans, trapped in the country for over six-weeks now.
Preparations are now underway to issue nearly 300 eligible citizens with required internal 'movement permits', in order to make the journey to either Mumbai or Delhi.
The South African High Commission in Delhi and Consulate in Mumbai have requested RSA citizens wishing to return, provide the necessary information to issue such permits and complete Annex 18A documentation, available on request.
The message as received by the public and confirmed by SAPeople News, reads as follows:
Urgent notification to all SA citizens in India.
The flights to Johannesburg are :
24 May from Mumbai (via Delhi) at 10h50
24 May from Delhi at 13h55 non-stop
Above flights should be open on the SAA website.
It is expected of South Africans to pay the cost of their repatriation. The cost for the flight ticket is R15 000.00 (single) from India. Passengers holding SAA ticket holders will have to pay any difference in cost. It is expected of them to arrange (in advance if possible) an e-ticket. Passengers will have to pay by EFT the cost of the ticket and produce proof thereof when they check in.
There are no free flights. SAC's that indicate destitution must complete Annex 18A. The loan amount will be for the cost of the flight which is R15 000.00
Passengers must report at the check-in counter at least 4 hours before the scheduled departure. Passengers will be allowed the maximum of 2 X 20 kg check in luggage and 1 X 7 kg hand luggage per person. (There are severe restrictions in place on arrival).
All passengers will be subjected to mandatory quarantine of 14 days upon arrival in Johannesburg at a quarantine site selected by the Department of Health. Passengers will not be allowed to self-quarantine.
No passenger may board the flight without signing the undertaking on quarantine – available at the airport before boarding.
More information to follow.
Emergency numbers in Delhi are:
+91 – 85271 96846
+91 – 9818041117
+ 91 – 8826488660
+91 – 9717191512
Mumbai Emergency numbers are:
+91 – 7045618177
+91 – 9372477449