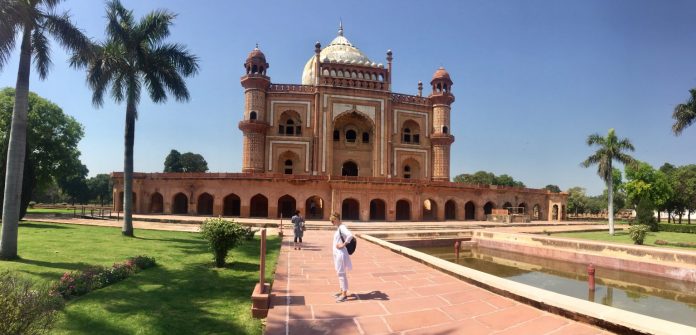 In a letter, forwarded to the public (see below), RSA citizens in India are requested to make "urgent" preparations for repatriation processes. South African Diplomatic missions in India further state they are working tirelessly to finalise matters.
Although the letter stops short of providing exact flight schedules, it calls for the submission of necessary info to attain 'movement permits', for travel to either Delhi or Mumbai – from where repatriation flights are indicated to depart.
Indian lockdown measures call for such permits to be issued for any internal travel.
In a much publicised Change.org petition on the matter, a stage 4 cancer patient and sufferer of ischemic heart disease were mentioned to be among the more than 250 South Africans, stranded in the country's rising temperatures.
Such developments will likely bring some relief and SA People News will continue to report any newly released information as it breaks.
Message from Diplomatic Missions of South Africa in India:
Whilst the South African diplomatic Missions in Delhi and Mumbai are working 24/7 on all possibilities to secure a confirmed flight, we want you to please, as a matter of urgency, consider the following:
Ensure that you are familiar with the travelling time and options available for travelling to Delhi or to Mumbai. In this regard, the Missions will share information on travel agents albeit that you can use whoever you prefer.
Make sure that you are in contact with RSA citizens in your area in order to share transport opportunities/costs where possible.
Information on some of the accommodation options for Delhi and Mumbai will be shared with everyone, but our citizens can use any accommodation that they might prefer.
Ensure that your full details are submitted to the Missions in Delhi and Mumbai including your ID numbers and passport numbers with the valid passport expiry date or verified with the already captured details. If you are a holder of a Permanent Residency Permit, Spousal or relative Permit, ensure that you have submitted a scanned copy of the permits to the Missions.
Please also note:
All costs related to your repatriation, including flight ticket, transport cost to reach the airport, accommodation and other expenses are for the traveler's pocket.
All risks of the repatriation exercise reside with the traveler, the SA citizen.
All citizens are verified on the national immigration system and we are awaiting such confirmation before any facilitation of repatriation to South Africa.
The diplomatic Missions (New Delhi High Commission and Mumbai Consulate General) will facilitate movement permits and other requirements from the Indian government.
We are hopeful that our next communication will be more specific in terms of the flight details.
Please continue to stay safe!