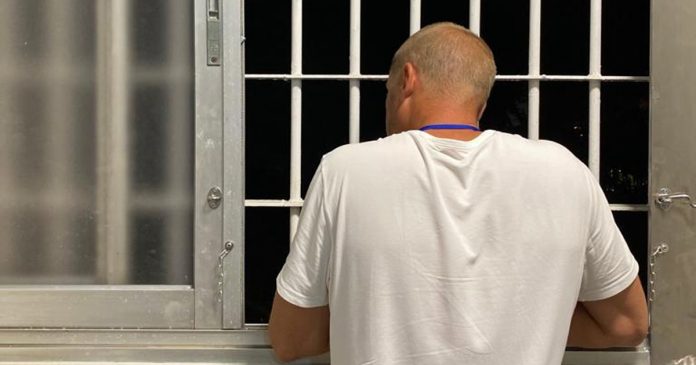 South Africans who have been forced into a state quarantine facility in Hong Kong have described the shocking conditions and accused the Chinese government of being racist and targeting them for being from Africa, whilst allowing citizens from higher risk areas like the UK and US the freedom to self-quarantine in their own homes.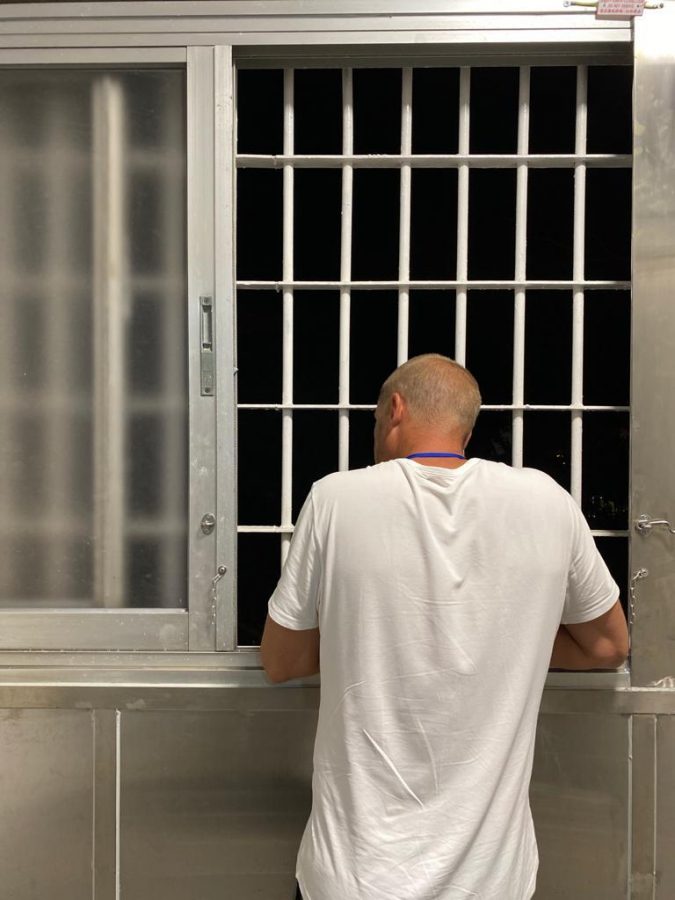 Vega Hall-Martin Embree, Director for a wildlife conservation NGO, and her Canadian husband Colin Embree, who heads up NBC Financial Markets in Hong Kong, have been living in Hong Kong for over five years.
They were visiting Vega's family in South Africa when the country went into lockdown, and spent seven weeks in SA before returning home to Hong Kong this week. But despite South Africa having one of the strictest lockdowns, Hong Kong authorities are treating passengers from SA as posing a higher coronavirus threat than passengers from the US or UK where fatalities have been far higher and lockdown regulations more lax.
Vega told SAPeople that instead of being able to stay in their home "where we could very easily and safely fulfil our quarantine" as other families in the building have already done, the passengers from South Africa are instead having to pay HKD200 per day to stay in a state-owned facility, against their will.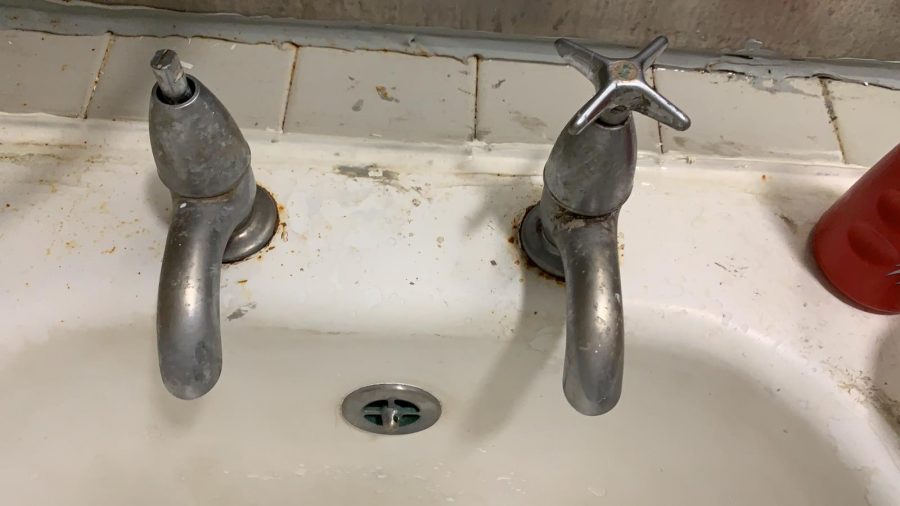 Hong Kong is requiring residents returning from five countries – SA, India, Pakistan, Bangladesh and Nepal – to remain in state quarantine camps for 14 days, whilst allowing those from other countries to isolate at home.
The Hong Kong government claims this is because SA and the other four countries have a lower testing rate per capita… although as Colin points out, this argument "does not pass muster as countries such as Japan [and the Philippines] who have much lower rates of testing and far higher cases are not subject to the government quarantine".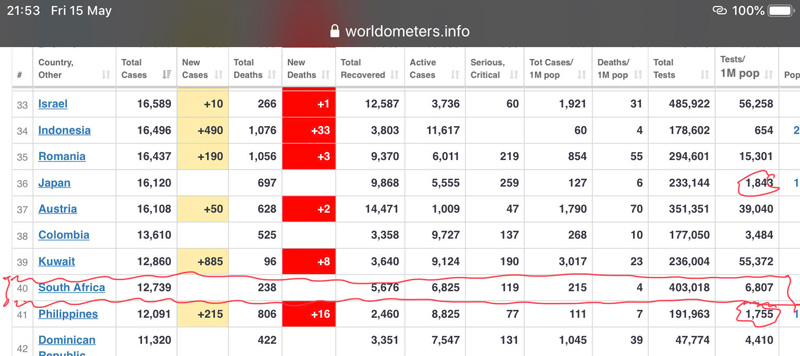 Colin adds: "We came out of a 7 week lockdown which was harsh, not the kind of farcical lockdown in the UK with people out sunbathing but one in which you were not allowed to leave the house except to get food. No exercise, no dog walking, no leaving… how could you not take all of this empirical evidence into consideration when assessing country risk?
"The answer is much simpler.  They saw the word 'Africa' and panicked. Then looked for something to justify it."
On Friday, in correspondence with Hong Kong's Director of Health, Dr Bo Yee Shu, it was pointed out that the US had 1,459,684 confirmed cases and 84 imported cases to Hong Kong, the UK 233,151 confirmed cases and 404 imported cases to HK whilst South Africa had only 12,739 confirmed cases and four imported cases to HK.
Dr Shu said that when testing rates are on the low side it is likely that many mild and asymptomatic cases have not been diagnosed, making information "uncertain". Dr Shu said that therefore quarantine from those five countries is "prudent" from the "public health perspective" and said it was "regardless of their ethnicity or nationality".
Dr Shu did not explain why the facilities these South Africans are being forced to stay in are so shockingly prison-like and apparently filthy.
Here is Vega's story…
"On Thursday we landed on a Qatar flight via Doha. There were 36 people on the aeroplane, 10 originating in South Africa – dual citizens, dual nationals and foreign nationals, but all originating in South Africa where we'd been stuck in the lockdown for the last seven weeks.
"We were pulled aside as soon as we disembarked off the aircraft and served with a notice which said that we are suspected of having covid-19. That was even before we were tested. And we were pulled out.
"We were taken to the testing facility and given a covid test which is routine in Hong Kong. That's fine, no problem. But then what happened next is really quite astonishing.
"Instead of being let go to spend the night in a hotel to wait for our Covid-19 tests, and then serving the 14 quarantine days in the safety of our own home we were bussed to a government quarantine facility.
"We are two families with four children under the age of ten. The youngest is a 20 month old baby girl. We were given no explanation as to why we were in this specific facility…. how many people are here, are there other patients here.
"Nothing was explained to us. We were just sent to what I can describe as a cell and left. And hardly anyone here speaks English. We were given some sort of number, registration number.
I can only describe it as squalor
"The conditions here are utterly disgusting. I can only describe it as squalor. It's filthy, disgusting. There's no kitchen, no cooking facilities, no fridge, no hot water. We sleep on basically plywood. It's a metal frame bed with a tiny, thin piece of foam on top. When we arrived there was no crib for my two year old son. Nowhere to prepare his food, nothing. We were denied hot food. Somebody in our group had someone deliver pizza. They were denied entry. That has subsequently changed.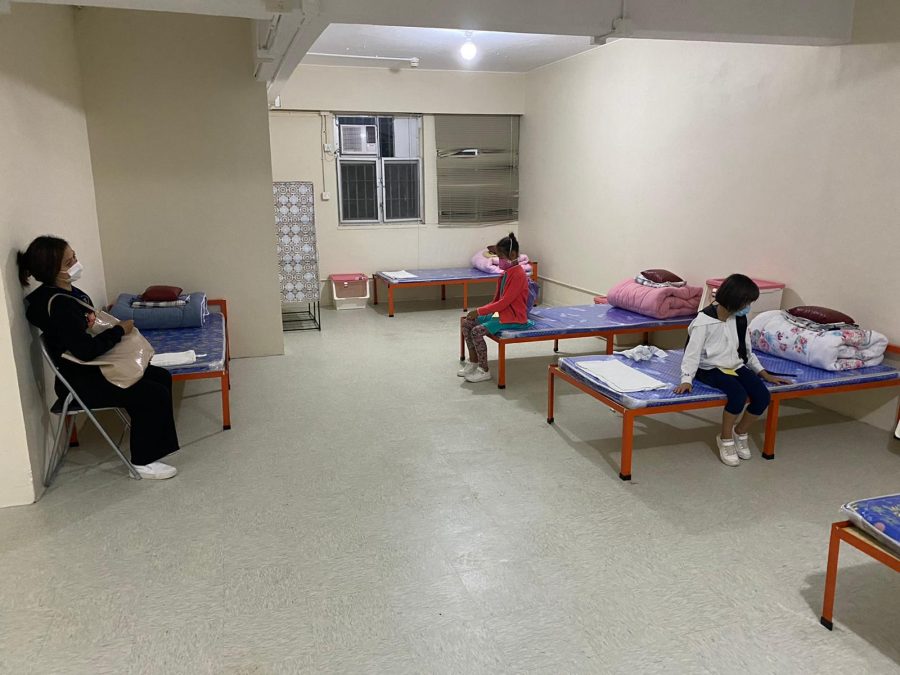 We've all tested negative. But despite that we have not been allowed to go home.
"We all then received our covid results the next day. We've all tested negative. But despite that we have not been allowed to go home. We have appealed to the Hong Kong government on multiple fronts.
"The South African consulate here have been as helpful as they possibly can but the Hong Kong government are stone-walling them. It's absolutely shocking. We've received some correspondence following emails with the head of the Hong Kong Department of Health trying to justify this policy where they single out South Africans.
It's purely racism and prejudice that's seen us end up in this hell hole.
"It is utterly rubbish. There is no fact or rationale. It is policy based purely on the fact that we have arrived from Africa or a black country. It's purely racism and prejudice that's seen us end up in this hell hole.
"The children are terrified. They don't sleep, they don't eat. My son only ate yesterday for the first time in two days. And what's more alarming now is that they've started moving recovering COVID patients into the block that we are in, and their families.
"In other words these people could either be asymptotic but have obviously definitely been directly exposed to a covid-19 patient where we have not. We have all been in lockdown in our own homes in South Africa for the last seven weeks. So we have not been exposed. And now we literally fear for our lives. So this place is hot. Very little air. The children can't go outside. But they don't really want to in any case because we are surrounded by government officials in hazmat suits which is obviously terrifying for a child.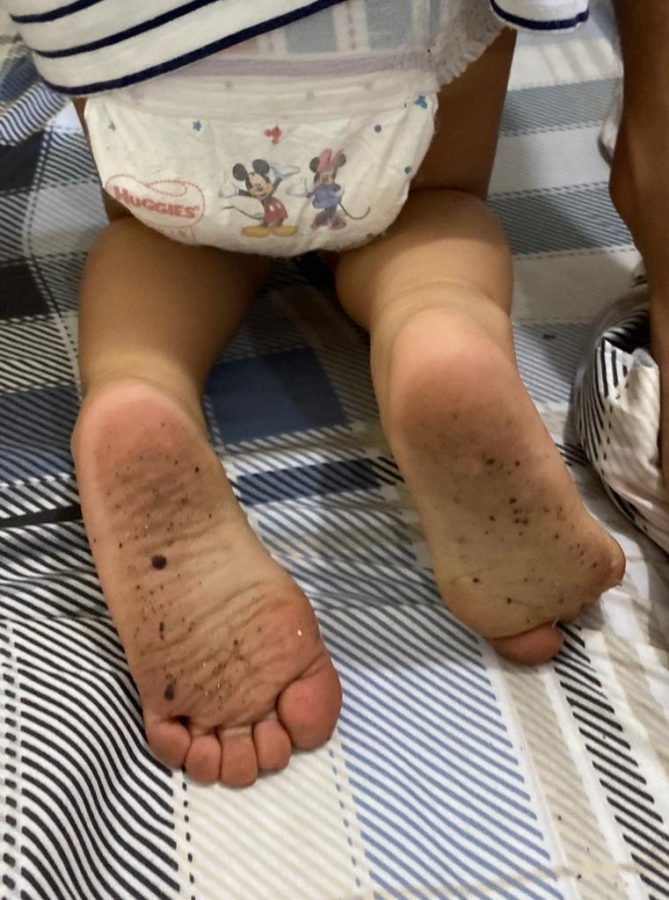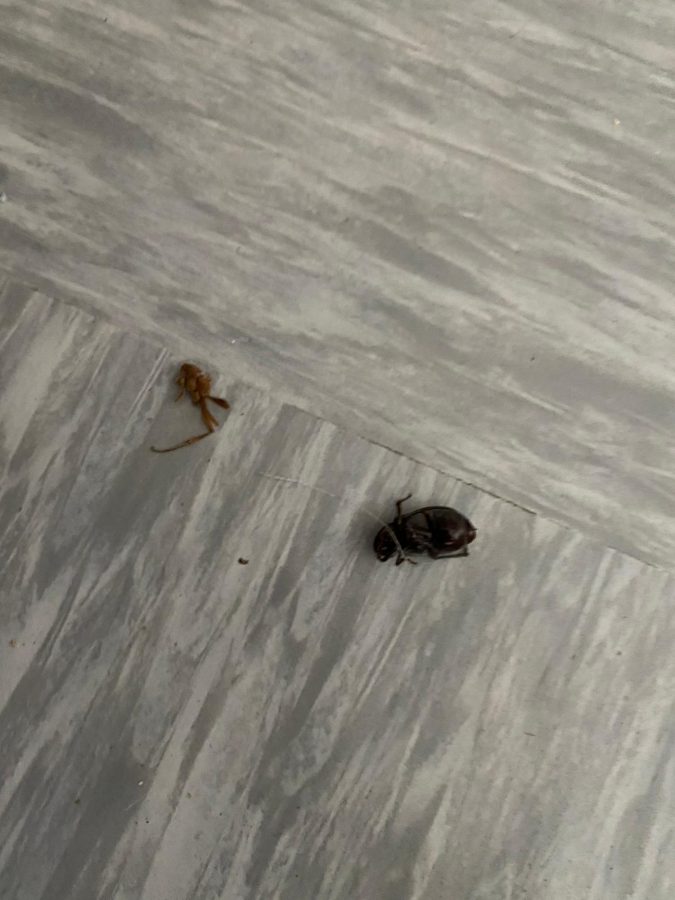 "We are talking to the press. We want to put pressure on the Hong Kong government that way. And again this is absolutely China being racist towards Africa. That's all this is. There is no rationale for it. South Africa's track record with covid is exceptional if you compare it  to most countries. We are doing better than South Korea for example. In contrast to that plane-loads of people from the US and the UK arrive in Hong Kong every day and they are not subjected to this treatment. They do their tests and they go home to do their quarantine.
"This place is unsafe. It's unhygienic. It's disgusting. The food that we were given is absolutely inedible. We tried the first night. I don't know what the hell was in there. I tried to eat the rice. It was bitter and made my mouth dry. I don't know what the hell it is. So we have refused the food that they've offered us. So what we do now is we have people come and deliver food once a day.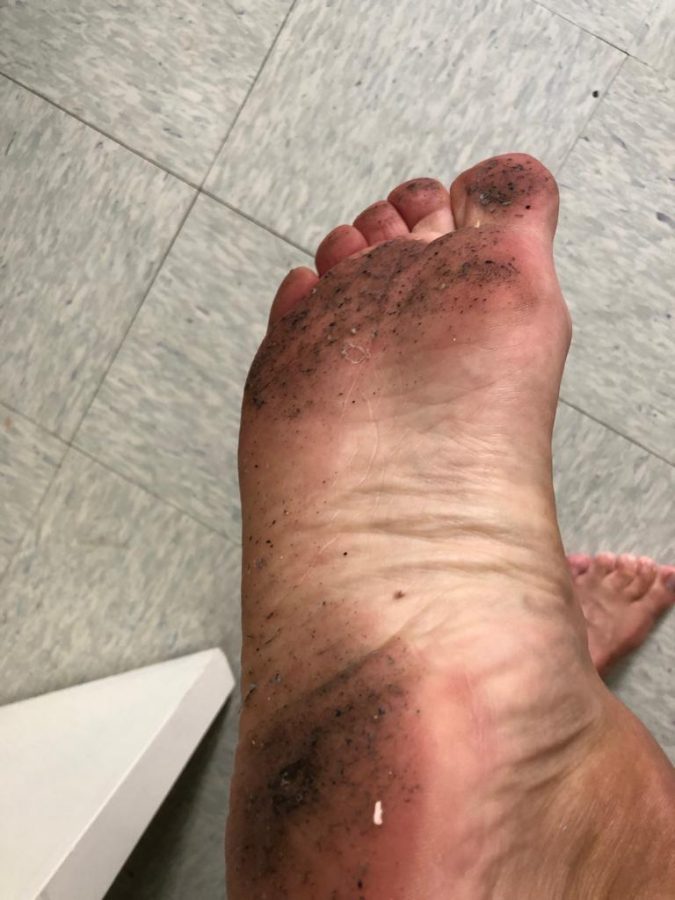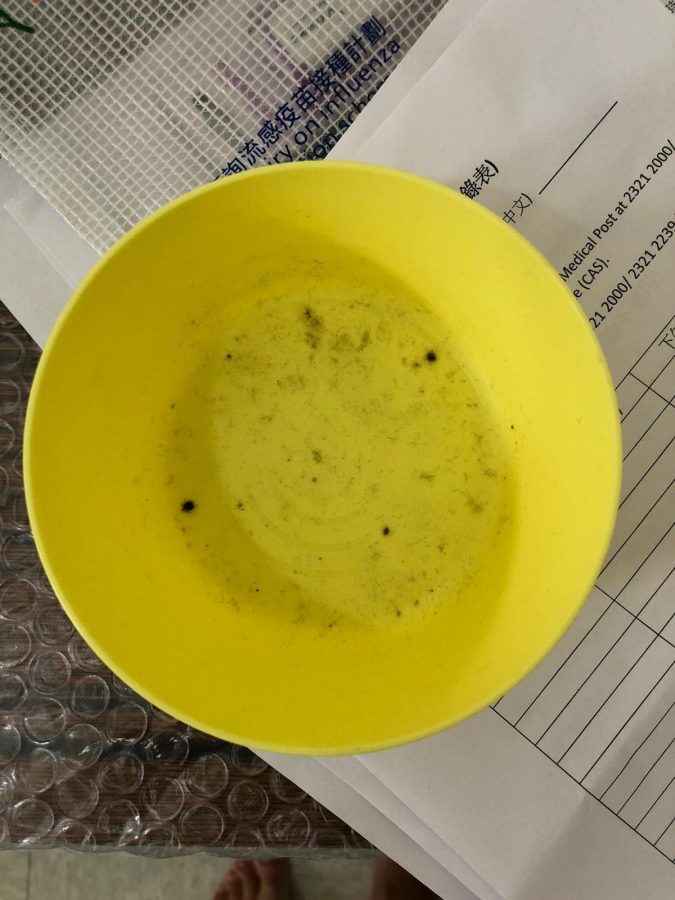 "But they go through everything and they decide what is allowed up to you and into your room. So we have no control over what's coming in. And we are not allowed to let anything go out. So everything that we are sent we cannot wash. It's just unbelievable.
"It's an untenable situation. It's traumatising. And it's absolutely frightening. And if there's anything that anyone can do to help, please to highlight this.
Please help if you can
"It's without a doubt human rights infringement. Our lives are now at risk. We are being detained against our will. Please help if you can. Thank you very much."