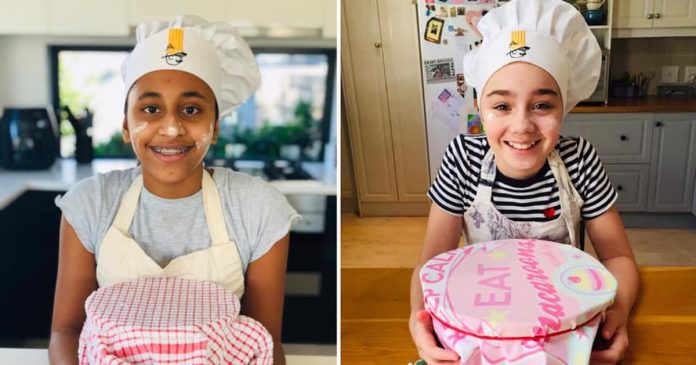 A young 13-year-old in Cape Town is baking up a storm to help make sure that other kids don't go starving. As of yesterday she has donated R7,200 to a soup kitchen in Langa. And her buns are so in demand that a friend has now joined the team to bake even more.
Teenager Tam Emery has been baking cinnamon buns to order, and donating all the proceeds to the Happy Feet feeding scheme.
Helen During, who is heavily involved in food distribution in the area, calls Tam an "amazing young lady" and says her cash is "used immediately to buy the soup ingredients for Silwood Kitchen and they make approximately two HUGE drums of chicken soup for Langa with every R800 donated. What a champion!! And let me add they are delicious so if you would like to order a tray of 4 for R100 let Debbie (mom) know!!"
Proud mom Debbie told SAPeople that Tam has always loved baking, and after initially delivering soup to Helen who lives nearby, she asked if she could sell Cinnabons to neighbours to make money to donate to the food drive.
"We put an advert on our road's WhatsApp group and a few people bought. Then Helen was actually the first to share it on FB , and it just snowballed!"
She sells mainly to Rondebosch residents, although people from far have donated generously too.
Tam told SAPeople: "I enjoy baking and I enjoy seeing the smiles on people's faces when I deliver. And how amazing to be making a difference in someone else's life while doing something that I enjoy."
The Rondebosch community has been incredibly supportive. After putting out a request for foil containers, Tam now has mountains of them. Many of her school friends have bought from her, some with their own pocket money.
Tam's mom says: "People have done so much. The Rondebosch community has bought from her, shared FB posts, advertised for her on the street and on WhatsApp and in Bookclub groups. It has been an incredible thing to see."
In fact, Tam's Cinnabons (which is the name of her Facebook page) has become so popular that a friend, Diya Jaga, has joined the team to help bake too. Yesterday's test run was a huge success.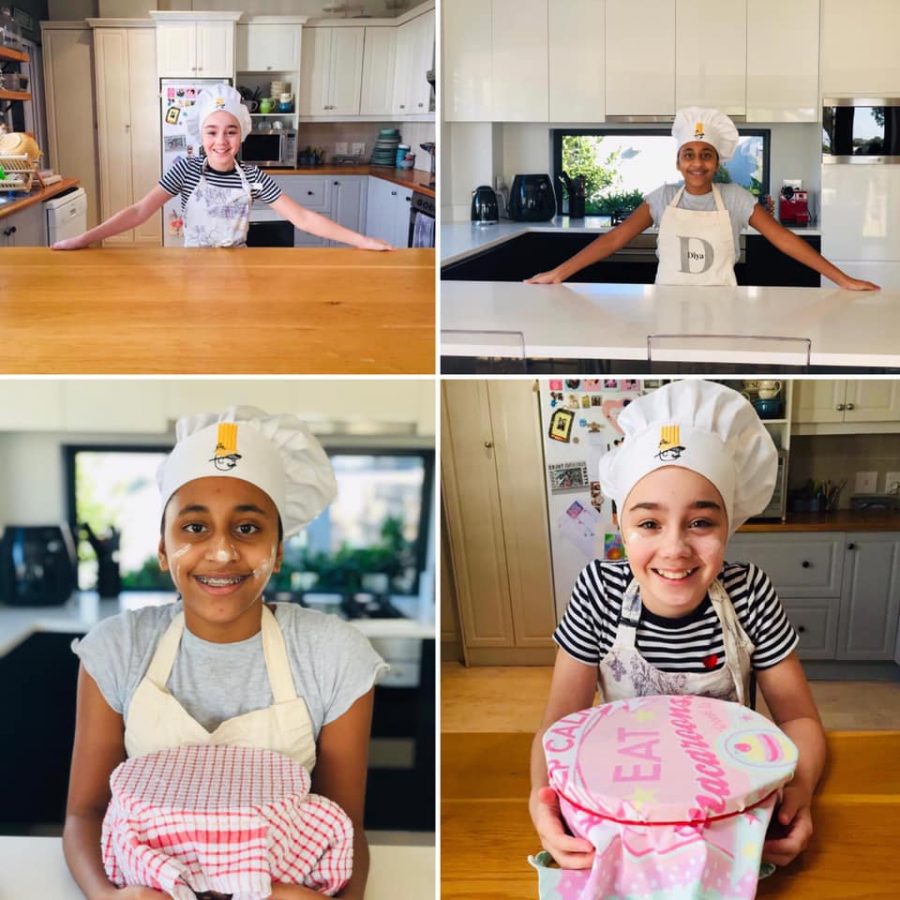 Tam and Diya are a beautiful example of many young South Africans rising to the challenge right now to help in food drives, making masks, donating pocket money, helping in soup kitchens, doing whatever they can during the Coronavirus pandemic… to help feed the stomachs and souls of those in need, shining some light during dark times.
Visit's Tam's FB page here or find out more about the food drive here.