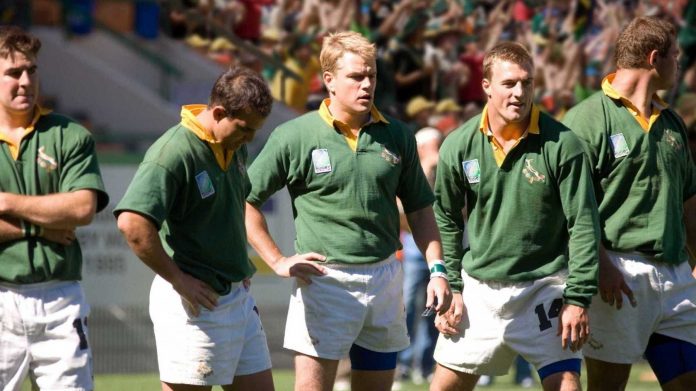 Whether you're looking for triumph over adversity, and underdog classic or silly antics on or off the field, SuperSport is serving the best sports movies of all time every evening from 8.30 pm. Subscribers, livestream them on DStv Now at

now.dstv.com
or pick your choice of football, motorsport, golf, boxing or even surfing movies on Catch Up.
Watch Ewan McGregor in this high octane documentary taking a closer look at the exciting world of MotoGP. Watch it now.
A 2005 American biographical sports film based on the early life of golf champion Francis Ouimet. Watch it now.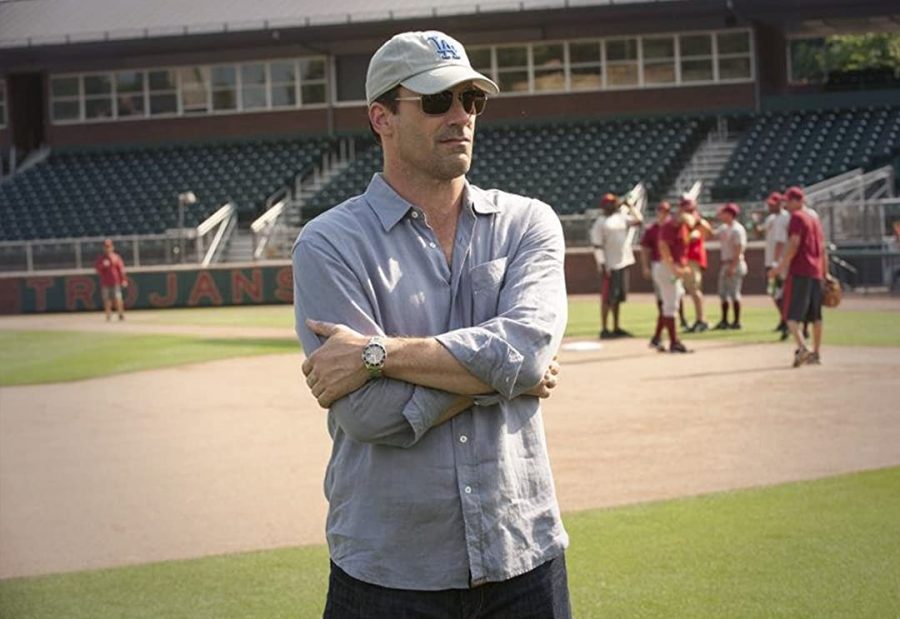 The film is based on the true story of baseball pitchers Rinku Singh and Dinesh Patel who were discovered by sports agent JB Bernstein (John Hamm of Mad Men). Watch it now.
What is DStv Now? It's the online version of DStv; all the channels and shows available on subscribers' DStv package are available to watch on computer, laptop, smartphone, tablet or smart TV. Sign up to watch DStv online here.
Starring Adam Sandler as an unsuccessful ice hockey player who discovers a newfound talent for golf. Watch it now.
Sports meets romance in this rom-com about a sports agent who loses everything when he reveals an inconvenient epiphany. The only people on his side are one ageing client and his former secretary. Watch it now.
Sandra Bullock, Tim McGraw and Oscar winner Kathy Bates star in this remarkable true story of All-American football star Michael Oher. Watch it now.
This documentary movie follows the career of Brazilian Formula One racing driver Ayrton Senna, who won the world championship three times. Watch it now.

Oliver Stone's football epic starring Cameron Diaz as the co-owner of the Miami Sharks, Al Pacino as ageing manager Tony D'Amato, Dennis Quaid as the legendary Cap Rooney, whose injury knocks him out of the game, Jamie Foxx as his replacement Willie Beaman, and LL Cool J as running back Julian Washington.
A 2016 biographical sports drama film about African-American athlete Jesse Owens, who won a record-breaking four gold medals at the 1936 Berlin Olympic Games. Watch it now.
The ultimate underdog story. Sylvester Stallone was a struggling actor when he finally sold the script for this movie – with the proviso that he starred in the titular role of down-and-out boxer Rocky Balboa. Go back to the very beginning with this consummate classic, then watch Rocky II, Rocky III, Rocky IV and Rocky V.
Mean Machine is a 2001 British sports comedy film directed by Barry Skolnick and starring former footballer Vinnie Jones. Watch it now.

After surviving years in prison for his efforts to end injustice, Nelson Mandela (Morgan Freeman) has led his country to defeat apartheid and been elected President, but the legacy of 50 years of hatred still threatens to tear South Africa apart. Now, Mandela reaches out to Francois Pienaar (Matt Damon), captain of the Springboks, South Africa's national rugby team.
Tom Cruise plays race driver Cole Trickle, whose talent and ambition are surpassed only by his burning need to win. Watch it now.
A 2004 American sports film about the United States men's ice hockey team that won the gold medal in the 1980 Winter Olympics. Watch it now.
Based on the incredible true story of two athletes in the 1924 Olympics and a contemporary classic. Watch it now.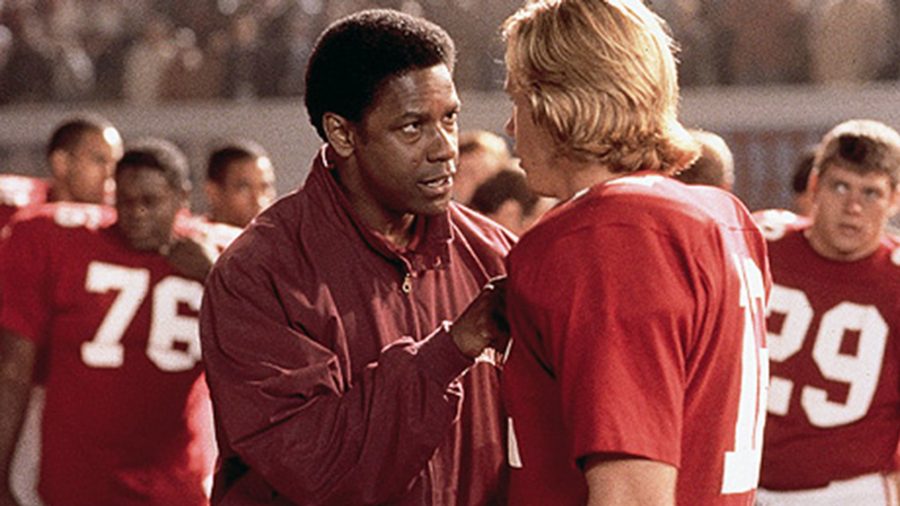 Based on the true story of African-American coach Herman Boone (Denzel Washington) and his attempt to form a racially integrated football team. Another classic sporting movie. Watch it now.
Will Ferrell and Jon Heder are a mismatched pair of banned figure skaters who become teammates upon discovering a loophole that will allow them to compete in the sport again. Watch it now.
A 2004 American sports drama film directed by Peter Berg. The film follows the coach and players of a high school football team in the Texas city of Odessa. Watch it now.
Cinderella Man is a 2005 American biographical sports drama film directed by Ron Howard, titled after the nickname of world heavyweight boxing champion James J. Braddock. Watch it now.
Blue Crush is a 2002 sports film directed by John Stockwell and based on Susan Orlean's Outside magazine article ʺLife's Swellʺ. Watch it now.