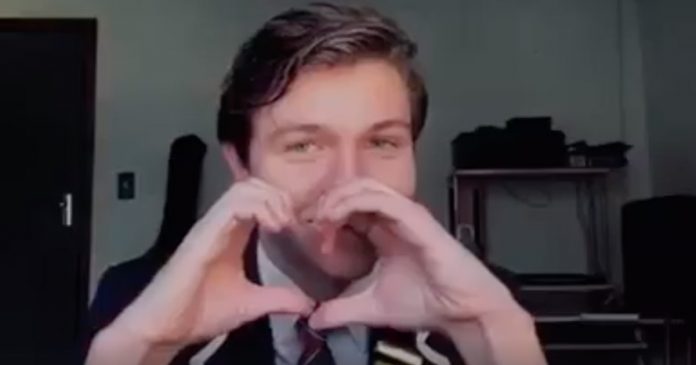 The Class of 2020 at a South African school in KwaZulu-Natal – Felixton College near Empangeni – have put together a moving video message to President Cyril Ramaphosa. Watch below.
"We are blown away by a few of the Felixton College (Felixton, Zululand) Grade 12 pupils who put together this message entitled 'Hope is not Cancelled' at a time when their academic year is really hanging in the balance," says Debbie Lane, Felixton's Marketing and Admissions Officer.
It's a beautiful message of hope and shows the strong bonds they share as classmates. The video ends with the words that at times like these we learn "to not to take things for granted… to appreciate every hug, to do the things you might be scared to do, to live… because in an instant everything could change."
The project was driven and put together by the pupils themselves and has really resonated with the community, including other schools, Debbie told SAPeople.
The schools says that the Class of 2020 remains "steadfast in the hope that the academic year will be salvaged". The message to the President, about COVID 19 and including clips of togetherness, has been directed and edited by Shiven Govender.
"We are so proud of you guys and cannot wait to see you back at school again!" said Felixton College. "Thank you for seeing light at the end of the tunnel.#alonetogether #stayinghomesaveslives."
WATCH Dear Mr President, Hope is Not Cancelled – by Felixton College, South Africa
Dear Mr President, hope is not cancelled!

Hope is not cancelled……The Class of 2020 is remaining steadfast in the hope that the academic year will be salvaged. A few of our Grade 12 pupils have contributed to this outstanding message to the President, directed and edited by Shiven Govender, talking about COVID 19, showing clips of togetherness and sending out a message of hope. We are so proud of you guys and cannot wait to see you back at school again! Thank you for seeing light at the end of the tunnel. #alonetogether#stayinghomesaveslives

Posted by Felixton College on Sunday, May 17, 2020