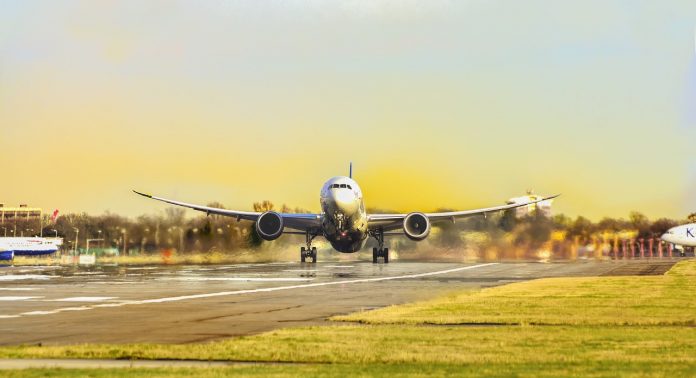 The fight for the rights of South African citizens who work, live or study abroad to be allowed to leave the country is looking positive. Locked in South Africa (#LISA), which represents around 3,500 South Africans stuck in SA, confirmed today (Monday) that "this morning, the State Attorney made contact with our legal representative and agreed that the Department of Home Affairs (DHA) will comply with their press statement".
#LISA has been challenging what they called the "unfair discrimination" of those South Africans whose visa status indicates that they work, live or study abroad.
On Friday, #LISA lodged papers applying for an urgent court hearing to be heard at the South Gauteng High Court for Tuesday morning. This process followed, after sending a lengthy legal letter seeking arbitration with the Department of Home Affairs, which was largely ignored.
LISA Lead Coordinator Beverley Schafer says LISA "cautiously welcomed the sudden release of a press statement on Saturday the 23rd May by Minister (Aaron) Motsoaledi" in which he said that South Africans can leave SA for work, residence or study.
"This was what #LISA ultimately requested which we welcomed," says Schafer.
"The Minister has also conceded to our demands for a dedicated email address to be set up for applications to be submitted via Covid19travel@dha.gov.za, as well as a dedicated DHA official working on the backlogs of applications."
The State Attorney has today confirmed to LISA that the DHA will comply with the press statement.
"#LISA is satisfied that we have achieved 85% of what we have asked for. We trust the Minister will not renege on his public promise. If so, we reserve our right as citizens of South African to taking this further in line with our constitutional rights," says Schafer.
"We also trust that the Minister will gazette these Regulations as soon as possible to avoid any further economic loss to the roughly 3,500 South Africans currently stuck in South Africa, at an estimated loss of R60m per month."
Thanks to the efforts of LISA those South Africans who qualify may now leave SA without any hindrance.
Schafer adds: "We remain disappointed however, that once again it was the citizens who had to take on the legal cost against the South African Government, in order to defend these rights we have been constitutionally enshrined with."
In case you missed it – here are the main bits from the press statement:
Home Affairs Minister, Dr Aaron Motsoaledi, has approved essential travel for South Africans, who want to return to the countries where they are based.
South Africans, who wish to leave the Republic, are permitted to depart for:
Work;
Study;
Family reunion;
Take up permanent residency and
Receive medical attention.
South Africans wishing to return to countries where they reside should have the following:
(a) A copy of their valid South African passport;
(b) A letter confirming their admissibility under the current circumstances from the embassy or other diplomatic/consular representative of the country they want to travel to. If returning by road or connecting via flights, the proof submitted needs to include permission from each transiting country.
(c) Proof of means of travel such as air or bus tickets and the intended date of departure.
South Africans, who fall in these categories and satisfy the criteria, can send an email to Covid19travel@dha.gov.za.
An email will be sent to travellers who meet the criteria to enable them to proceed with their travel arrangements.
People applying as a group can send one email with the supporting documents for each member of the group.
Sources: LISA and SAnews.gov.za
WATCH South Africans Locked in SA Tell Their Stories Appealing to the SA Government
NB: NONE OF THESE PEOPLE ARE ASKING FOR MONEY from the Govt. They are asking for permission! These are some of the Locked in South Africans (#LISA) who have been unable so far to leave SA and return to their jobs, homes and families abroad. Yesterday the Home Affairs Minister announced they can now return provided they have the correct papers etc. – details here: https://bit.ly/LockedInSA

Posted by SA-People – for South Africans in South Africa and expats on Sunday, May 24, 2020