A plea has gone up for donations to help bring back to health a jackal that was close to death's door after being held in a Bloemfontein petting zoo.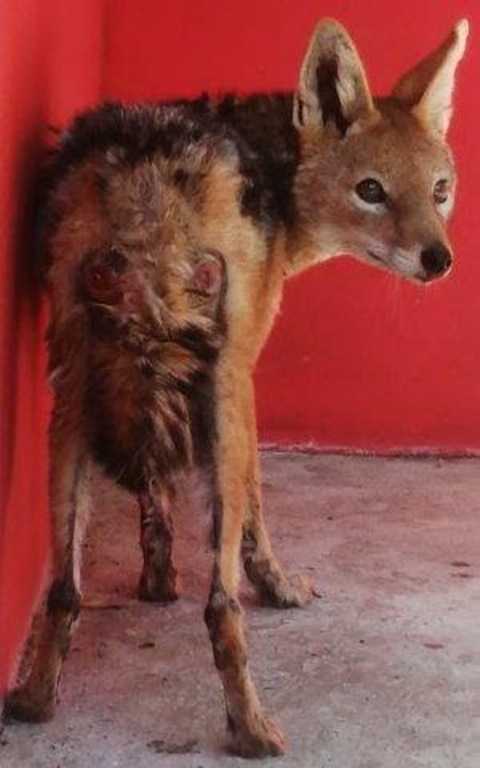 "It is those two big pleading eyes that kept me up at night. Pleading for escape, pleading for relief of unimaginable pain, pleading for help!" said Charmaine Engelbrecht, inspector at the Bloemfontein SPCA.
In response to an anonymous complaint, the team of the Bloemfontein SPCA recently confiscated the jackal from a petting zoo in the city. The animal was being held in a very small cage unsuitable for a wild animal in any way. The floor was full of faeces and it hadn't been cleaned for a very long time, she said.
The jackal must undergo a series of treatments at the Johannesburg Wildlife Veterinarian Hospital, due to the bad state that it was in. A case of animal cruelty has been opened against the owner of the petting zoo, which has not been named.
Dr Karin Lourens of the Johannesburg Wildlife Veterinarian Hospital said, "This animal suffered a great deal directly as a result of being in captivity. Jackal are nocturnal, secretive and mostly solitary animals. Being in a petting zoo would have caused unimaginable and ongoing stress.
"I would advise that charges be brought against the owners of the petting zoo and they be prosecuted to the full extent of the law. This is a perfect example of illegal wildlife trading and captivity and shows the horrific abuse these animals are subjected to on a daily basis."
Engelbrecht said there was no form of proper shelter inside of the cage. The jackal was in such a bad state -very underweight, with pressure sores and a lot of hair loss – that it was busy dying "a slow and painful death."
"The core function of a petting zoo is to educate the public on how to take care of animals, but this petting zoo is the exact example of how to not treat and care for your animals," said Reinet Meyer, also of the Bloemfontein SPCA.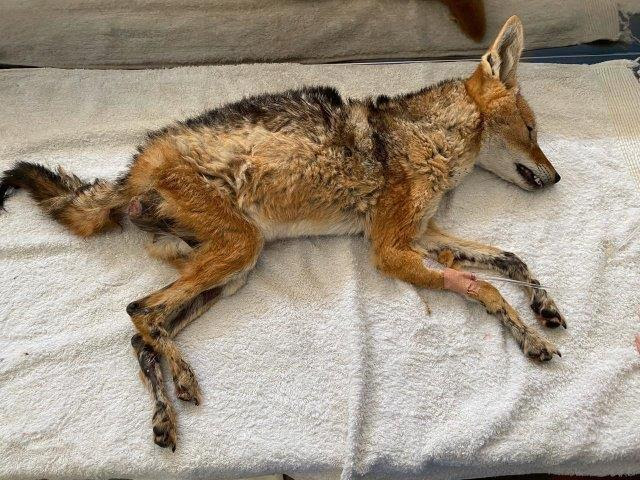 Engelbrecht asked for donations to assist the SPCA with the medical costs for the jackal, as well as transport costs. People who wish to make a financial contribution can contact the Bloemfontein SPCA at 051 447 3801 or inspectors@bloemfonteinspca.co.za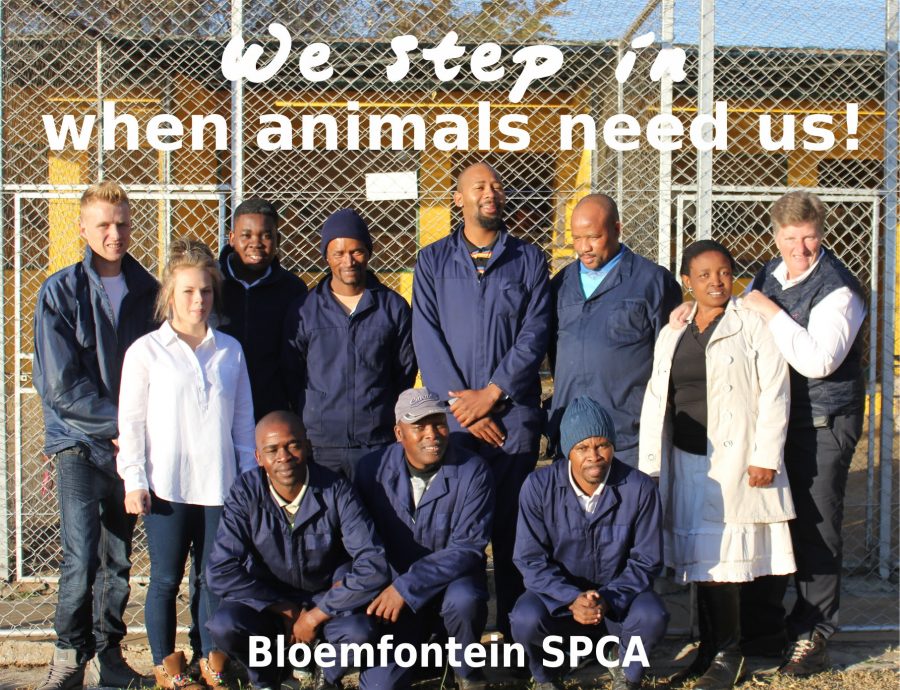 Donate Now: 
http://www.bloemfonteinspca.co.za/
Bank details:
Bank: ABSA
Account name: BFN Society for the Prevention of Cruelty to Animals
Account number: 927 910 2644
Branch code: 632 005
Savings Account
Reference: Jackal
Or
You can send an SMS to 42646 with the word Bloemspca. (SMS cost R30)
Or
Visit our website www.bloemfonteinspca.co.za and click on the donate button to do an easy payment towards Jackal – reference Jackal.