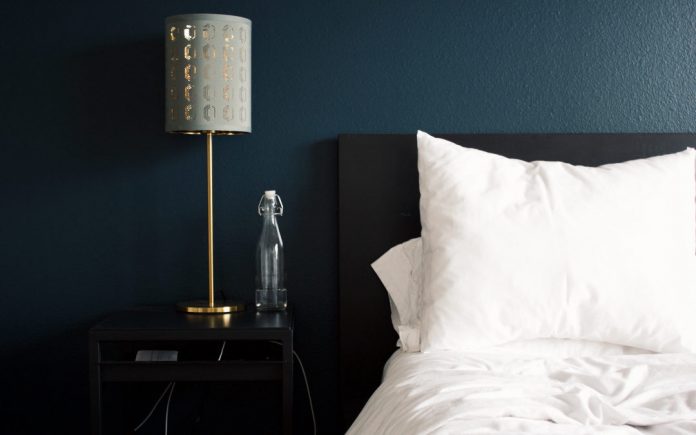 An urgent intervention and investigation of a Durban quarantine facility is being sought by both the DA and AfriForum to resolve what the opposition party calls an "untenable situation". About 160 to 200 South Africans are currently being quarantined in Durban hotel, Coastlands… which they claim is dirty and unsafe, and where they are allegedly not being fed adequately.
The DA's Tim Brauteseth said in a press statement on Friday that the DA is demanding an urgent intervention from the Departments of Health and Public Works.
Brauteseth, DA NCOP Member for Public Works and Infrastructure, visited the facility in central Durban last night where he discovered "the full extent of a horror quarantine experience being suffered by hundreds of South African repatriates".
The ship Carnival Fascination docked in the Durban harbour yesterday and over 300 South African employees from the Carnival Cruise Line disembarked to begin their sojourn in local quarantine facilities.
A portion of the group were taken to hotels in North Beach and Umhlanga. The DA says the remaining group of some 200 were taken to the Coastlands Self Catering Apartments in the "notorious Point red light district".
According to the DA, when the group was dropped at the hotel they were greeted by staff who were not prepared for their arrival.
The group was placed in rooms that were "filthy… replete with dead pigeons and cockroaches galore. The facilities in most of the rooms are broken and rusted and there are no cleaning materials. The hotel has an overwhelming smell of mould which is affecting many of the group's health" the DA said in Friday's statement.
The DA claims that many of the group opted to sleep in the lobby rather than the rooms; and that the hotel's air conditioning does not work making the rooms feel like saunas. There is also no wifi for guests to make contact with the outside world.
"To make matters even worse, there is absolutely no health protocol being applied at the facility. Members of the group are not screened and are free to roam in and out of the facility as they wish. There is no real food provision to the point where members of the group simply leave the hotel to buy their own fast food," says the statement.
The DA added that further contamination risk was "evidenced by the arrival of an ambulance after our visit dropping off unknown persons".
According to the DA, it's "fundamentally clear" there was no planning at all with the designation of this site as a quarantine facility.
"The provincial departments of Health and Public Works have no clue as to the situation and their national counterparts are missing in action, ignoring our correspondence and calls for an urgent intervention," says the DA.
The DA called on Health Minister Dr Zweli Mkhize and the Minister of Public Works, Patricia De Lille to urgently intervene and remove all members of this group from this "hellhole" and immediately place them in a safe and secure facility with proper quarantine protocols.
Meanwhile AfriForum has also sending a letter to relevant authorities today on behalf of the group.
The organisation is requesting that the South Africans, who are meant to stay in quarantine in the hotel for the next 14 days, rather be transferred by authorities to another facility as soon as possible, or be allowed to self-isolate for the remaining period of their quarantine.
In a media statement on Friday morning, AfriForum claims: "Members of the group state that their health is not being monitored as quarantine facilities are supposed to do and that they do not receive three meals a day.
"Furthermore, they report that they do not feel safe at all.
"Earlier, they had been told that they would be transferred to another facility, but it was subsequently confirmed that this will not happen."
AfriForum issued urgent court documents yesterday, 4 June 2020, to request, among other things, that people returning from abroad should have the right to self-isolate. This procedure is currently standard practice in most countries.
In South Africa, however, the state insists that people returning from abroad have to stay in state facilities and there are recurring problems with facilities that apparently do not meet quarantine standards, as well as other issues such as unsatisfactory meals and difficulty for those returning to obtain medical assistance.
According to Alana Bailey, Head of Cultural Affairs at AfriForum, despite repetitive legal action and media pressure, the problems in quarantines continue.
"It feels as if we are continuously patching a broken system, instead of finding a sustainable and meaningful solution," says Bailey.
She says "people are being quarantined against their will and often under inconvenient or even dangerous circumstances and, in addition, taxpayers are footing the bill for this, while these people can mostly self-isolate in their own facilities at their own expense.
"Coastlands is yet another example in this regard. We hope that the case will help us to find a solution that will be in the interest and will ensure the safety of all concerned."