South Africans across the country captured last night's Strawberry Full Moon – 5 June 2020 – in beautiful and creative photos.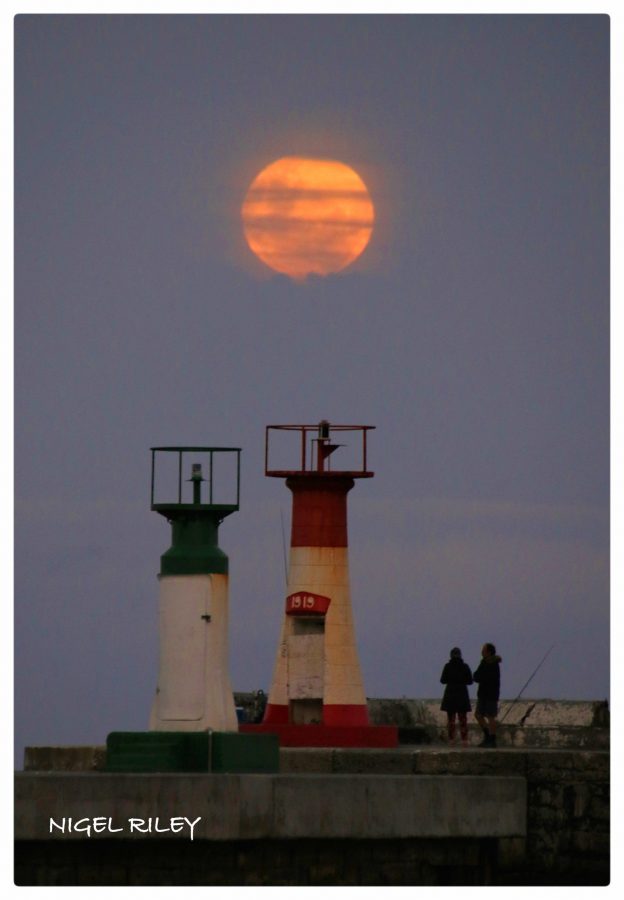 Nigel Riley photographed the Strawberry Full Moon rising over the lighthouses last night at Kalk Bay harbour.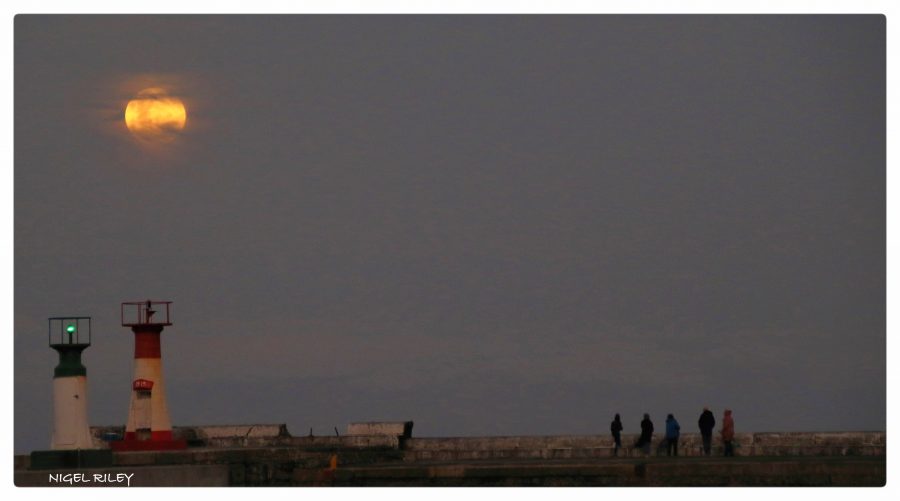 According to USA Today, this month's full moon derives its name – Strawberry Moon "from the Algonquin Native American tribes in eastern North America, who used its appearance as a signal to gather ripening wild strawberries, according to the Old Farmer's Almanac."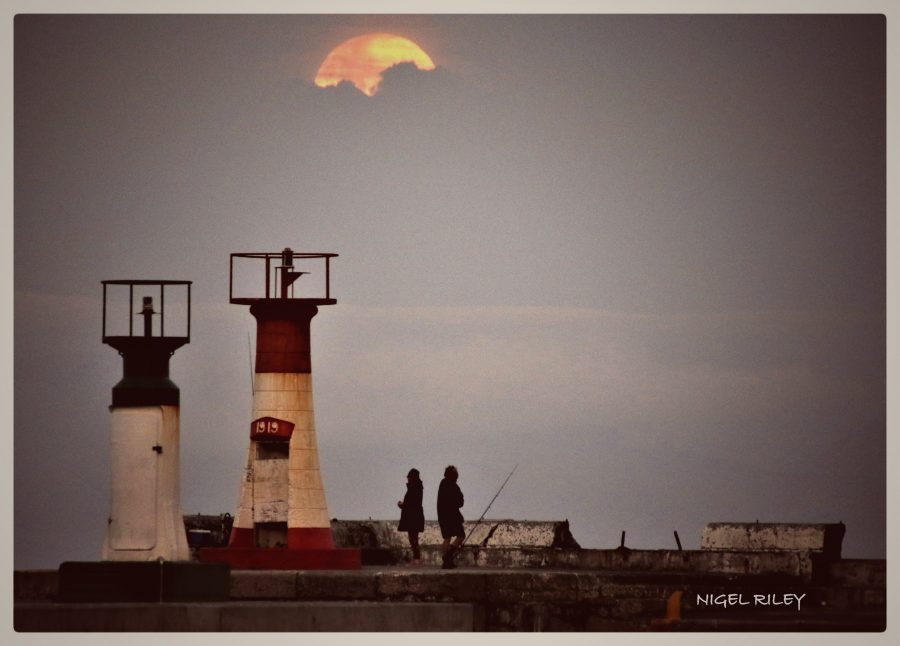 In Europe, the moon in June is called by other names like Honey Moon, Mead Moon and Rose Moon.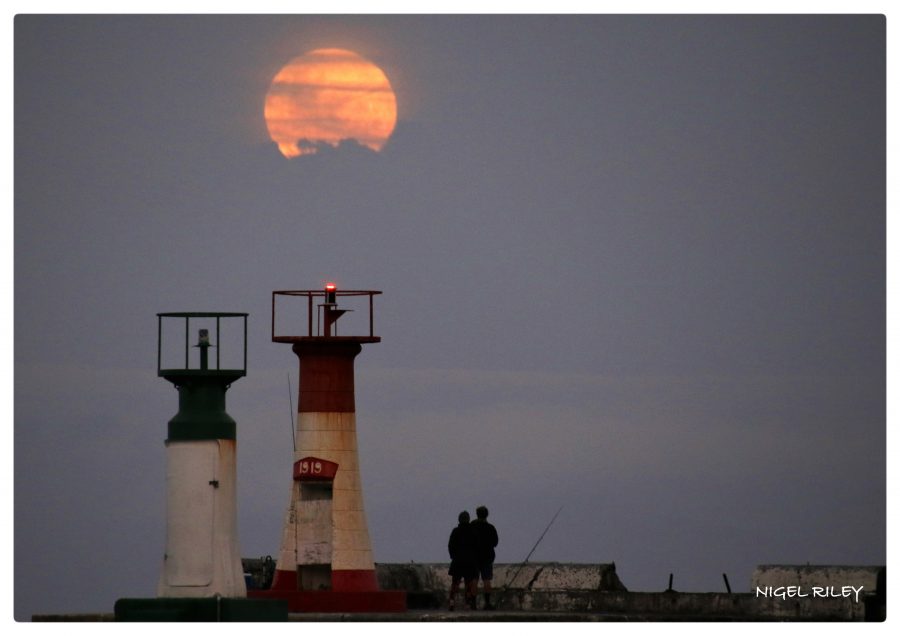 Strawberry Moon Photos (through a fern) in Joburg, Gauteng, by Andrea Ben:
Full Strawberry Moon Photos from East London by Michelle Wright:
Strawberry Moon Kicks off New Eclipse Season
There was also a slight lunar eclipse as Earth begins what's called an "Eclipse Season"! Last night's eclipse is referred to as a "penumbral eclipse". According to Space it's when "the outer ring of Earth's shadow just grazes the moon".
So you may not have even realised you were seeing it. Space says it would have just "tinted" the lower edge of the moon.
The eclipse was only visible in parts of the world, including parts of Africa, Europe, Asia and Australia… but excluding the USA.
The next penumbral lunar eclipse – on 5 July – will be visible from most of Africa, as well as North and South America, and parts of Europe. There will be four such eclipses this year (the first was in January) – the last will be on 30 November.
On 21 June there'll be an eclipse of the sun, the first solar eclipse this year.