A very large Squid – believed to be a Giant Squid – washed up on a beach in St Helena Bay on the West Coast of South Africa on Sunday morning. Adele MomNdele Grosse captured the following photos and video of the rare sighting.
Adele told SAPeople it is likely the Squid – which measured four metres in length – had already died before it was washed up on shore by the heavy swell over the last couple of days.
Writing on Adele's Facebook page, Charles Thomason said: "That is a Giant Squid. Very rarely seen. They live in very deep parts of the ocean. Their main predator is the Sperm Whale. Someone from your wildlife federation I'm sure would be quite interested in that specimen."
St Helena Bay is about 90 minutes from Cape Town.
Watch the video below…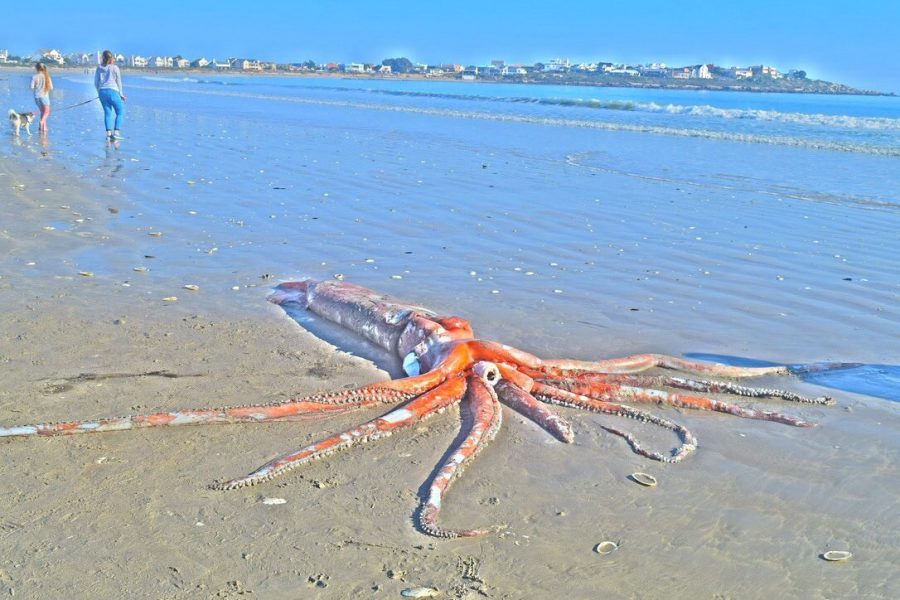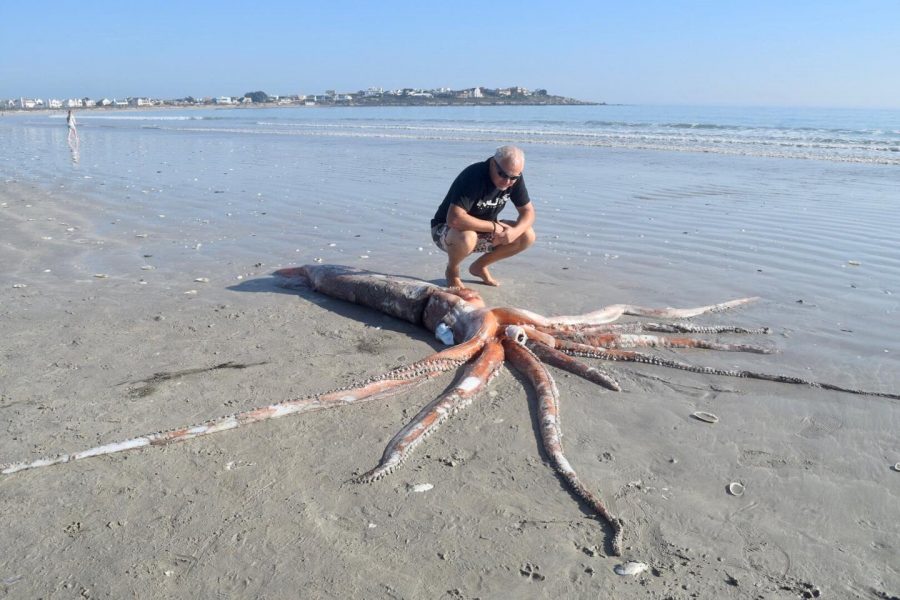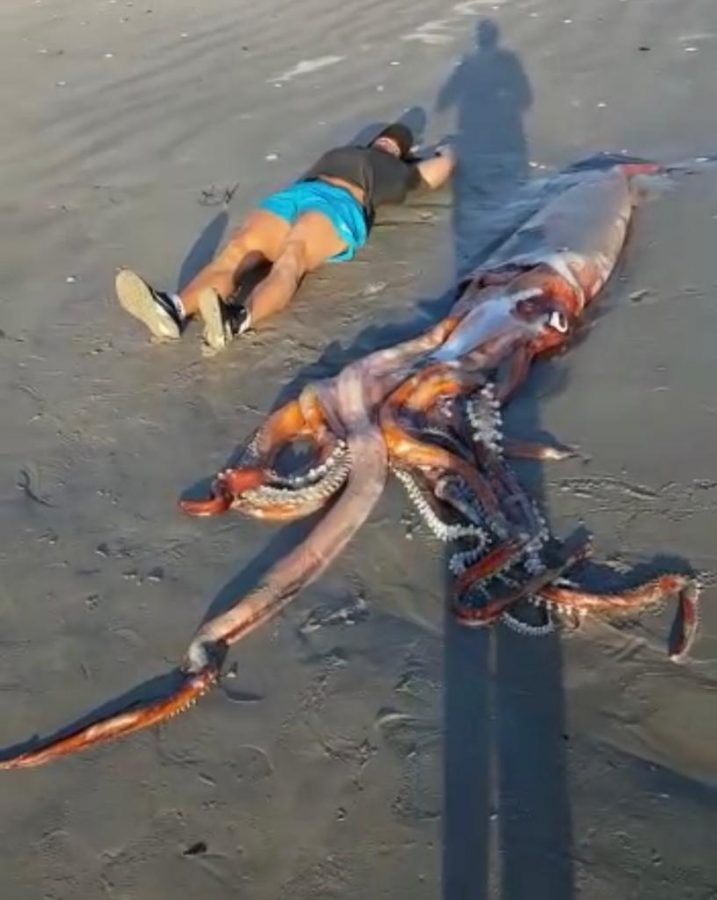 WATCH Large Squid Washes Up on St Helena Bay Beach
Just found this 4m squid on the beach. How I wish I can just pull it back to sea. Nature.

Posted by Adéle MomNdela Grosse on Sunday, June 7, 2020