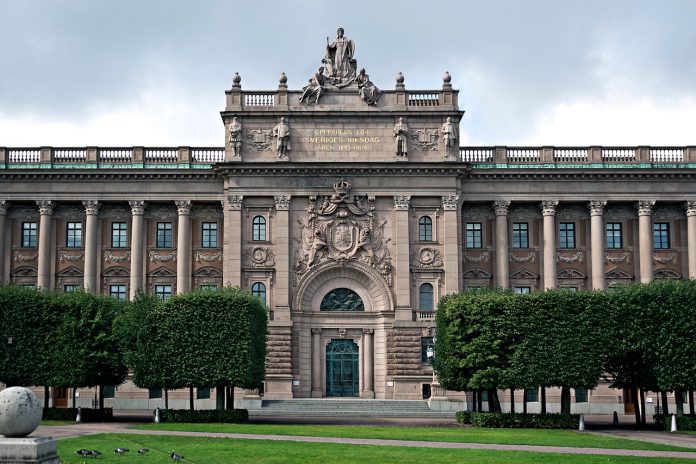 Swedish investigators today announced they are closing the investigation into the 1986 assassination of the country's late Prime Minister Olof Palme (59)… whose death some had suspected was linked to South Africa.
Palme was an outspoken critic of South Africa's then apartheid system – he advocated sanctions against SA and funded the then banned African National Congress (ANC), according to the BBC. Palme was allegedly named by the SA government in the '80s as an "enemy of the state"; and the SA secret service was suspected of involvement in Palme's assassination. (There were other theories too, involving other nations.)
In the end it appears that it may have been a lone gunman who hated Palme's left-wing politics. Palme was opposed to apartheid, the US war in Vietnam and supported communist governments like that in Cuba. He was also credited with embracing gender equality for Sweden.
The Swedish PM was fatally shot in the back in February 1986 after leaving a Stockholm cinema with his wife, to walk home.
According to the BBC, Swedish police visited South Africa in 1996 after a former SA police commander alleged the murder had been instigated by SA security forces to silence Palme.
Writing in The Guardian a few days ago, Göran Björkdahl – an environmental manager at the Swedish Embassy in Burkina Faso – also said that in 2015 he met with a General from the former SA military intelligence who "went straight to the heart of the matter, giving me the names of those he said were involved in Palme's death – and told me that South Africa was willing to help Sweden get to the truth." He said in return South Africa wanted stronger relations with Sweden. He handed over the info to Sweden at the time.
A few weeks ago, he says "an intelligence source in South Africa informed me that a meeting between representatives from the two governments had taken place in Pretoria on 18 March to discuss the Palme case."
But today Chief Prosecutor Krister Petersson said he was closing the case because the main suspect, Stig Engström, is dead and therefore cannot be prosecuted. Engström – who died by suicide in 2000 – had been questioned as a witness at the time of the murder, but was considered unreliable because he kept changing his story.
Before his death in 2004, Swedish crime author Stieg Larsson ('The Girl with the Dragon Tattoo') was apparently working on a theory of the assassination being connected to South Africa's security force.
South Africa has also been called on to help shed light on the death of another prominent Swede, UN Secretary- General Dag Hammarskjöld, in 1961.