South Africa's number of positive Covid-19 cases has today – Thursday 18 June 2020 – surpassed the total number of cases in China, where the pandemic is believed to have begun. South Africa is now featured in the Top 20 list of countries with the most coronavirus cases in the world.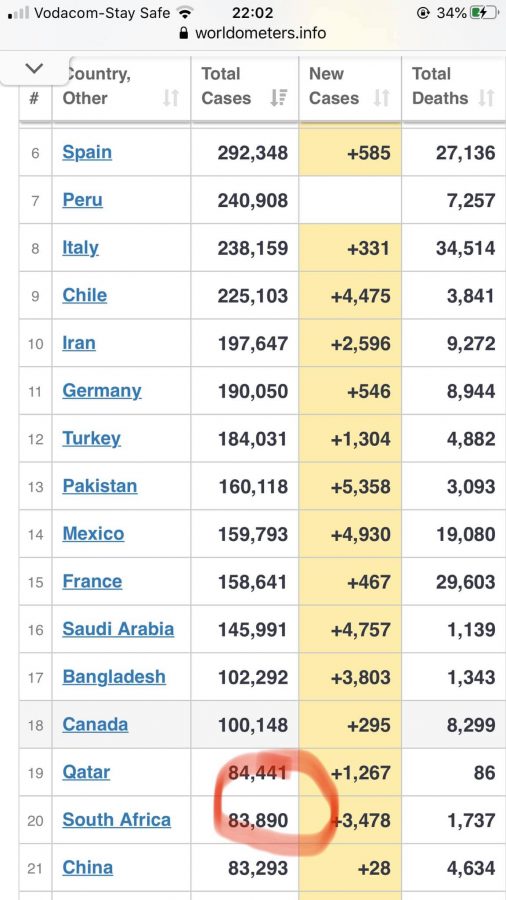 SA Health Minister Dr Zweli Mkhize announced Thursday evening: "As of today, the cumulative number of confirmed #COVID19 cases is 83 890, the total number of deaths is 1737 and the total number of recoveries is 44 920."
In China, the total number of coronavirus cases recorded is less than South Africa at 83,293. However the number of deaths is almost 3,000 higher at 4,634.
According to Worldometers the countries with the highest number of cases recorded are:
USA – over two million – 2,255,271
Brazil – 965,512
Russia – 561,091
India – 381,091
UK – 300,469
After South Africa passed China on the list, one Twitter user (Warning) said: "Beijing had 158 new cases in the last week. They shut down all schools, canceled most flights, placed high-risk neighborhoods on lockdown. South Africa had 24,991 new cases in the last week. We'll open restaurants, hotels, cinemas, casinos, etc."
Dr Mkhize said South Africa's death rate is currently at 2.1% while the recovery rate is 53.5%
Current Covid-19 Statistics in South Africa
#COVID19 Statistics in South Africa as at 18 June 2020. pic.twitter.com/CbsL0SHCmA

— Dr Zweli Mkhize (@DrZweliMkhize) June 18, 2020
Total Coronavirus Cases in South Africa by Province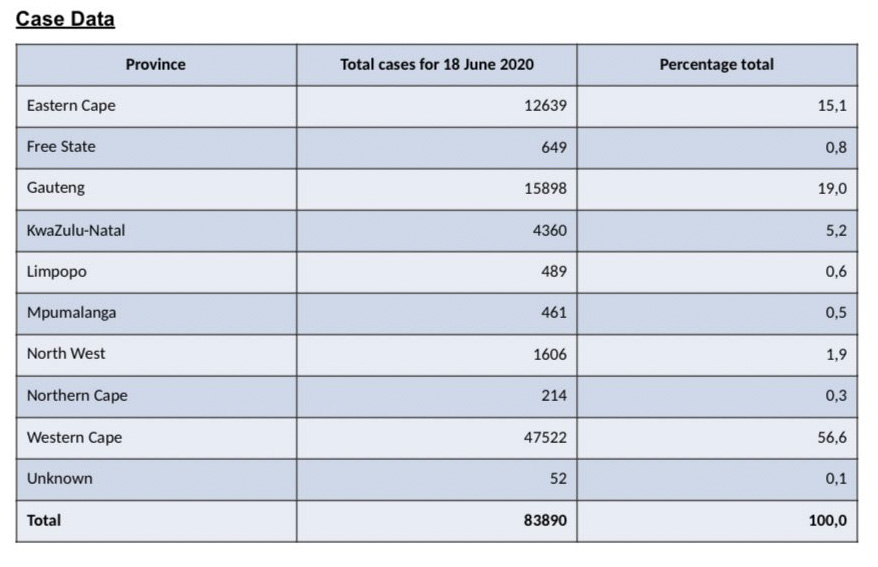 Total number of covid-19 related deaths and recoveries in South Africa