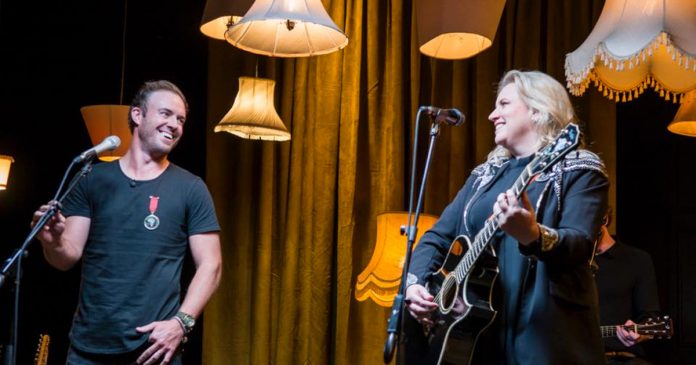 If you haven't seen it yet, a performance between one of South Africa's favourite cricketers, former Protea's captain AB de Villiers, and one of the country's favourite singers, Karen Zoid, is a must-watch.
As Karen says: "What other country's cricket captain and world record holder can sing so beautifully!? 🏏"
She says it was "so awesome" to sing AB's favourite song of her's with him. AB chose 'Meisie wat haar Potlood Kou' ('Girl Who Chews Her Pencil') for his performance on her show Republiek van Zoid Afrika.
You can hear this song and more on Apple here – featuring Karen with Jesse Clegg, Sonja Herholdt and others who perform one of their favourite Karen Zoid songs of her.
Watch AB de Villiers and Karen Zoid: Meisie wat haar potlood kou
Update Oct 2020: The original version of this article included the video, but it has since been removed. BUT you can watch this instead: