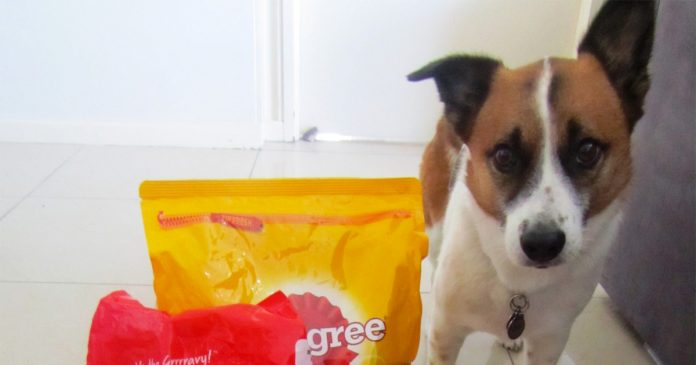 Winter temperatures are starting to settle in Cape Town and the pets of Khayelitsha township are feeling its effect. The team at the Mdzananda Animal Clinic have created an easy way for the public to help the pets of Khayelitsha stay warm. Members of the public are encouraged to take part in the fifth annual Wagging Winter Shoebox drive.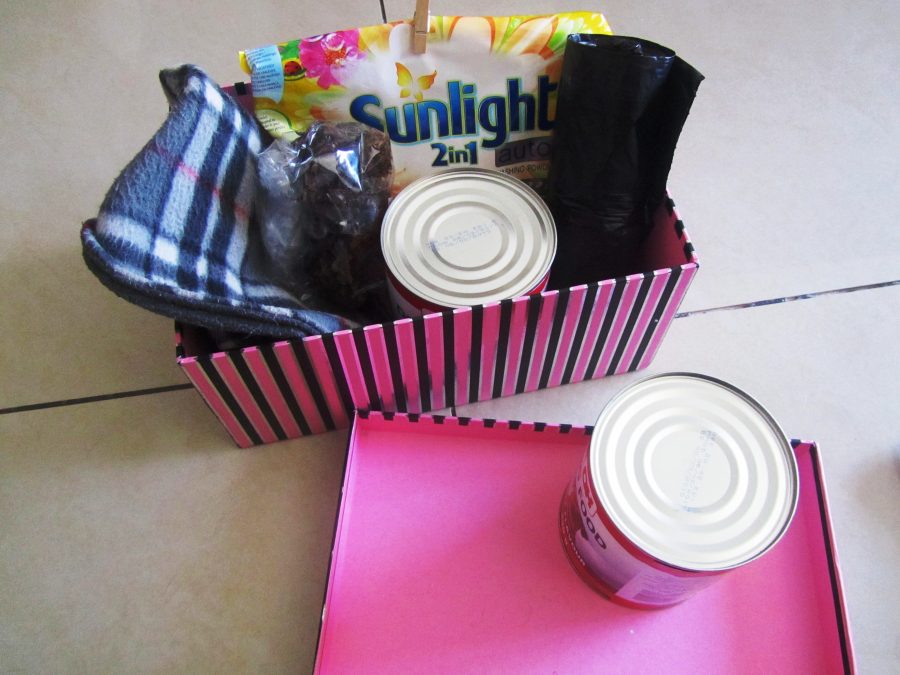 "We know many members of the public become distressed about the cold weather and the effect it has on township animals. We know people want to help but do not always know how to do so. With this drive you can choose which pet you wish to help and pack a shoebox filled with goodies to keep them warm this winter," says Marcelle du Plessis, Fundraising and Communications Manager.
The steps are easy to packing your Wagging Winter Shoebox:
Find a shoebox (or any box)
Choose which pet you would like to pack for (a puppy, kitten, dog or cat)
Pack it full of goodies for your chosen pet
Drop it off at one of our drop spots 

Goods suggested to place in the boxes include Hills A/D tinned food for recovering pets, Milko Pup or Kitty Milk for bottle-fed pups and kittens, soft food, pellet food, cat litter, a hot water bottle or heating beanbag, washing powder to wash blankets, a roll of black bags for daily disposal of dirty newspaper cage lining, leads and collars and dog jackets.

The drop spots to deliver your shoeboxes include:

Khayelitsha: Mdzananda Animal Clinic, 21297 Govan Mbeki Road
Sea Point: 2A Pavilion Place, 281 Beach Road (24h security)
Mowbray: Mowbray Veterinary Clinic, 84 Durban Road
Newlands: Larysa 082 321 3119
Kenilworth: Alice 079 186 4866
Blouberg: Michelle 072 600 8001
Edgemead: Annette 083 321 7226
Gordons Bay:  Valery or Cheryll 021 856 3554
False Bay, Capri Village: Debora 082 3666 726
Constantia Hills/Tokai:  Ann 082 4144 771
Gardens/ Hoggovale: Shannon 072 424 0853
Hout Bay: Stefanie 082 390 1670
Kraaifontein / Brackenfell: Mariska 072 716 9959

If you prefer to sponsor a shoebox instead of packing a box this is also very welcome. You are also welcome to sponsor half a box or any amount towards a box – all donations are appreciated.

Puppy Shoebox :     R400

Dog Shoebox:          R300

Kitten Shoebox:      R350

Cat Shoebox:           R250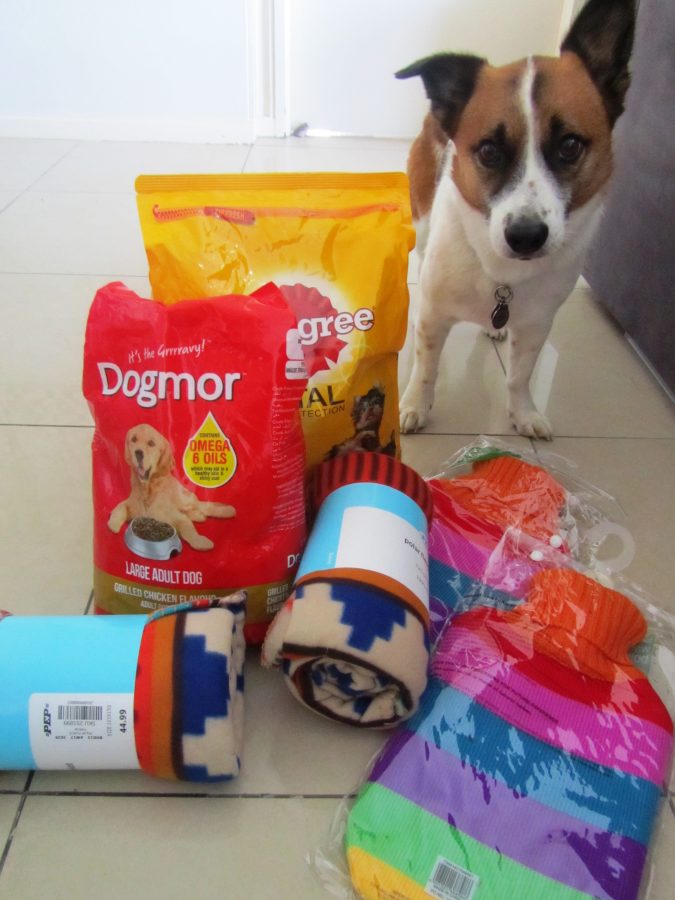 The past number of months have been challenging for this animal clinic. Since the start of lockdown they have been losing around R200,000 every three weeks. This is due to loss of income – one example, not being able to earn income from their onsite vet shop and adoption fees. They also had increased expenses, for example, having their wholesalers run out of stock and them needing to find alternative, usually more expensive options.
On top of lockdown the clinic was robbed at gunpoint on the 6 May with the robbers stealing cell phones, computers, computer screens and takings. The clinic has had to up its security by reconfiguring the cameras, editing their gate and hiring a full-time security guard. The security company alone is now costing them R13 000 per month. This is a new expense which will last into the future.
"We are so blessed that members of the public supported us with donations during this difficult time. We want to thank them greatly and, in return, we want to make sure they know that we are hard at work, daily, making sure the animals of Khayelitsha have a safe space for recovery from illnesses and injuries and a safe haven for the homeless. We also work hard with community members on education and information spreading and we are very happy to say that, daily, we are seeing more and more wonderful community pet owners."
During winter the Mdzananda Animal Clinic is packed to the brim. Pets needing medical assistance tend to increase during this time. Some reasons include hypothermia as well as broken bones due to people driving recklessly in bad weather and running pets over.
"Most pets live outside. Many do have kennels, but there are also many who don't. Hypothermia is always a concern if pets are outside in very cold and rainy weather without shelter," says du Plessis. "We are however happy to say that we have seen an increase in community members investing in kennels for their furry friends. We usually host a kennel building day on Mandela Day but, due to Covid-19, we will not be hosting the event this year. In its place we are hosting a "lockdown version" where we send you an instruction manual and you can build a kennel to donate to us from home."
Du Plessis says that they know members of the public want to help pets during the cold winter time and the Wagging Winter Shoebox drive is an easy, fun way for people to do so.
Bank Details: Mdzananda Animal Clinic, Standard Bank, Account number: 075595710, Branch: Rondebosch, Branch Code: 025009, Savings Account. Use the relevant reference: Pupbox + your name / Dogbox + yourname / Catbox + yourname / Kittenbox + yourname
For more information please contact info@mdzananda.co.za or visit www.mdzananda.co.za