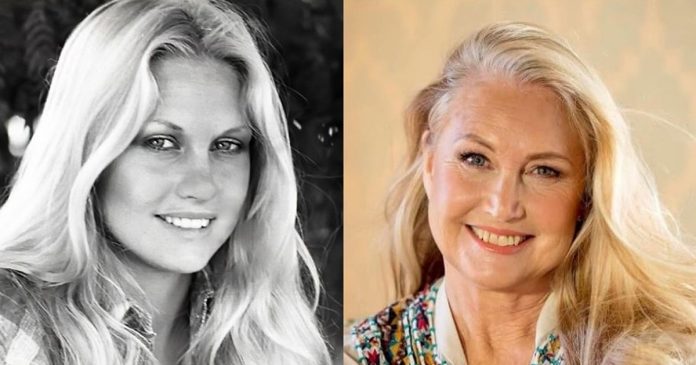 Former Miss World, Anneline Kriel, has posted a message about ageing that has touched thousands of South Africans across the country, with over 5,000 liking her post since it was published yesterday.
Anneline, who was once married to the late South African hotel magnate Sol Kerzner, posted two photos of herself – one from 'then' and one from 'now'.
Then is 1974 when she won the Miss South Africa title, and then won the Miss World title (after Helen Morgan from the UK resigned a few days after her victory). She was a 19-year-old student.
Now is June 2020, as she looks forward to her 65th birthday next month, on 28 July, with her man Peter Bacon by her side. (The couple has been married since 1996.)
Anneline wrote on her Facebook timeline yesterday: "People have a picture in their minds of what I looked like when I was 19. I still feel the same inside.
"Your spirit doesn't really age, but even though my body has changed I'm comfortable with it. To me, health is the most important thing, you can't enjoy anything in life without it."
She also added the message in Afrikaans: "Mense het 'n gedagteprent van hoe ek op 19 gelyk het. Ek voel steeds dieselfde aan die binnekant. Jou gees verouder nie, maar al het my lyf verander voel ek gemaklik daarmee. Vir my is gesondheid die belangrikste ding, jy kan niks in die lewe daarsonder geniet nie."
Her post has attracted many people reminiscing about running down the streets when she won, and the jubilation in SA. Some posted autographed photos they had, and one – Philip Snyman – said: "I'm the Navy seaman that gave you a bunch of roses when you visited Simonstown in 1975. You are a beautiful woman, great heart and lovely soul."
View Anneline's original post here.
WATCH Miss World 1974