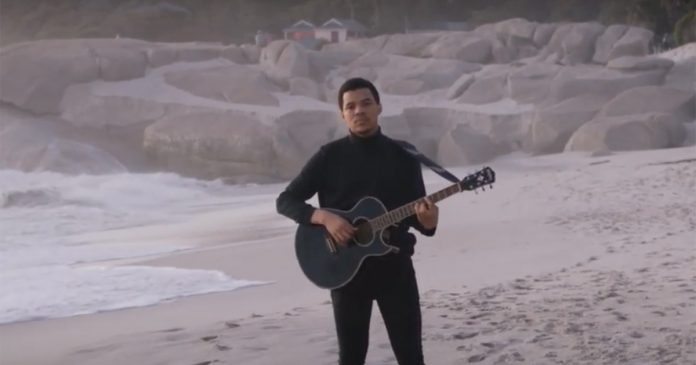 A powerful South African video has won the Music Video Category in an international film festival – the 2020 Moment Invitational Film Festival. The video, directed by Luke Bell, features Cape Town-based musician Phehello Makgoe performing his song 'We Can't Breathe'. And the guys would love your vote right now to make sure they win the People's Choice Awards too.
Luke told SAPeople: "We are so so stoked! It's a pretty awesome award so very grateful."
It's an amazing accomplishment for the South Africans' production to win… but it's no surprise. The video – about the Black Lives Matter movement – is extremely powerful.
Normally the finalists would have been flown to New York for the event, but thanks to Covid, this year it was online.
As one of the 15 finalists in the competition, the SA team is also in the running to win the People's Choice Awards. This is decided on the public vote; and three lucky people who vote for their favourite will also win $10,000 in prizes from the sponsors!
To vote for 'We Can't Breathe', please do so right here, right now!
WATCH: We Can't Breath – MIFF 2020 Winner (Music Video)