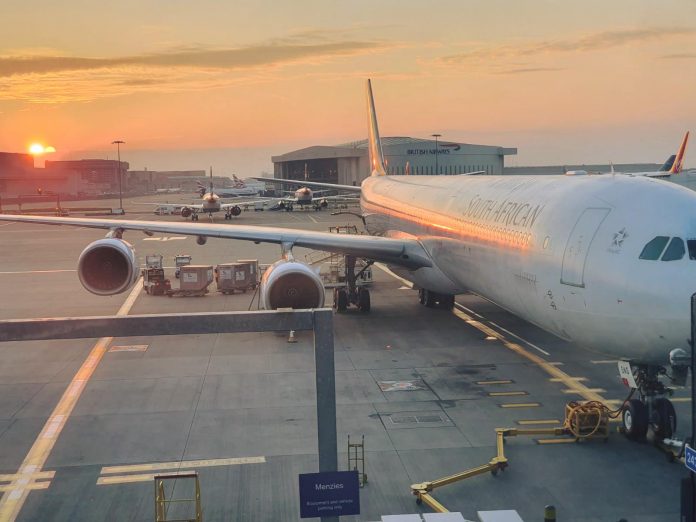 There's good news for South Africans still stranded in the US and UK as South African Airways has received approvals to operate flights between London and Johannesburg, and Washington and Johannesburg. This will also benefit those South Africans stuck in SA who need to get home to jobs and families abroad.
The proposed dates for the SAA repatriation flights are:
13 July from Joburg to Washington, starting from R35,000
16 July from Washington to Joburg, starting from R22,500
15 July from Johannesburg to London, starting from R20,000
17 July from London to Johannesburg, starting from R20,000
SAA requires passengers' expression of interest to determine the viability to operate these flights – so please register your interest to travel by filling in the forms here. Registration closes on 7 July 2020.

SAA says: "Once registration is completed, you will receive a registration confirmation email with a reference. The registration and reference do not result in a confirmed reservation but is a mere expression of your interest to book on the particular flight.
"An SAA staff member will be in email contact once the flight is confirmed to operate in order to assist with your flight booking and advise the SAA banking details for payment of the ticket.
"Once you receive the email kindly respond with a clear copy of your passport and proof of payment."
Airfares are solely for the purpose of the Repatriation Flights approved by the South African Government to assist Citizens return to their homes or places of employment, says SAA.
It's really important to read all the information here to make sure you know what is and isn't included, and what's required in the country you're travelling to.
Please only register ONCE.
"Only passengers cleared by the Department of Home Affairs or the respective Embassies will be allowed to book and travel. The responsibility for travel document clearance resides with the traveller and must be arranged between the traveller and respective embassy or DIRCO," says SAA.
Please do not deposit money into the SAA account until you are confirmed by SAA and receive a booking reference with payment instructions.
Only Electronic Bank Transfers will be accepted as form of payment.
Once you are confirmed for travel and prior to making your way to the airport, please check if you have:
Valid passport
Relevant travel visa / approvals for the country of arrival
Valid ticket with proof of payment for ticket.
Completed South African Port Health questionnaire (COVID-19) for domestic, regional and international air travel. Refer link on flysaa.com to download the relevant form.
Personal Protection: please take your own face mask and hand sanitizer
Your personal belongings and luggage!
KLM also has flights from Amsterdam to Cape Town and Johannesburg for those who need.