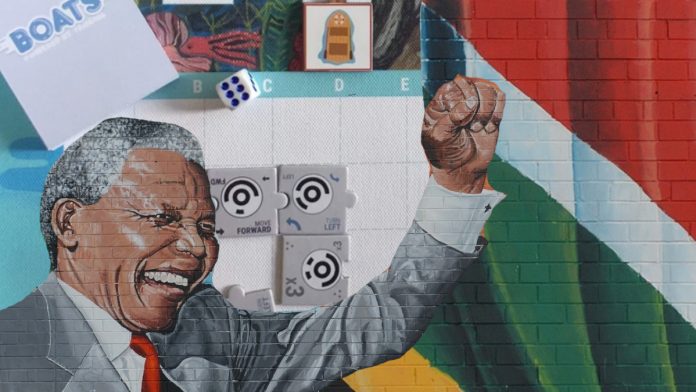 On 18 July a virtual tournament using the South African-developed Android app BOATS, will kick off with prizes and incentives of over R30000.00. While having fun, learners will be educated on coding, marine pollution and COVID-19.
Background
Using mainly the award-winning TANKS mobile application, Prof Greyling and his team from Nelson Mandela University and Leva Foundation in Port Elizabeth, have reached over 20,000 learners across the country since 2017.
TANKS, RANGERS and BOATS are all 3 apps aimed at introducing learners to coding without the use of a computer (and all developed by students or former graduates at NMU). BOATS has an additional awareness focus on marine pollution, while RANGERS focuses on game poaching in Africa.
The project has received various local, national and international accolades. In March Prof Greyling was invited as a plenary speaker (out of 250 applications) to UNESCO's Mobile Learning Week in Paris. It is the United Nation's flagship education event of the year with literally 1000's of delegates from across the world attending. This was in acknowledgement of the work they do to reach disadvantaged communities with coding awareness. The day before Prof Greyling was meant to leave for Paris, the conference was cancelled because of COVID-19.
Responding to lockdown regulations
Because of the lockdown regulations, physical coding workshops cannot take place. Consequently, the team added features to BOATS which allows for virtual / online tournaments. Learners can thus participate from home. These features include the fact that scores are emailed directly from the app to a central database. During May the first tournament was run, drawing 180 learners from 30 schools across the country – submitting nearly 2,000 scores. The learners and schools competed for incentives of nearly R15,000.00.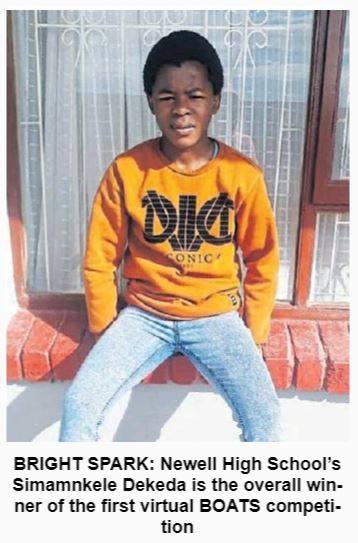 Mandela Day tournament to educate on coding, marine pollution and COVID-19
On 18 July their Mandela Day tournament will kick off, this time with incentives of over R30,000.00. These include tablets, free data and cash prizes for top learners as well as schools/organisations with the best participation rate.
Using mainly short WhatsApp videos, schools and learners will be guided on how to enter and participate. Learners can thus participate from home by interacting with the BOATS coding app. No previous coding experience is needed!
The coding is based on the robotics curriculum of lower primary school grades, but the competitive nature of the app makes it fun even for matriculants. Through tips and multiple-choice questions, learners are furthermore educated on marine pollution as well as health safety issues related to COVID-19. The app is thus an ideal tool to use by schools to keep their learners aware of these relevant topics.
Beneficiary Organisation
SANCCOB Port Elizabeth (South African Foundation for the Conservation of Coastal Birds) is the beneficiary organisation for the tournament. For every learner that enters, R15.00 will be donated towards the organisation. Margot Collet, the SANCCOB PE Centre Manager said the following regarding financial challenges they face because of COVID-19: "Most of our income comes from visitors and learners coming to our centre – through entry fees. Also, we raise funds through selling merchandise from our shop and coffee shop which have been closed since the beginning of lockdown. We have had to be creative to find alternative ways to raise funds and in this economic climate, not been easy."
Partners
Sponsoring partners for the tournament are S4 Integration, San Miguel, VSC Solutions, The Code Group and Amazon. Leva Foundation, Working World Extravaganza, YEEES, Mandela University Computing Sciences and Avocado Chocolate are assisting in various ways with the tournament.
Teachers or learners are welcome to contact Prof Greyling at jean.greyling@mandela.ac.za for more information regarding the tournament. Companies who do not yet have a Mandela Day project, are welcome to join as sponsoring or implementation partners.