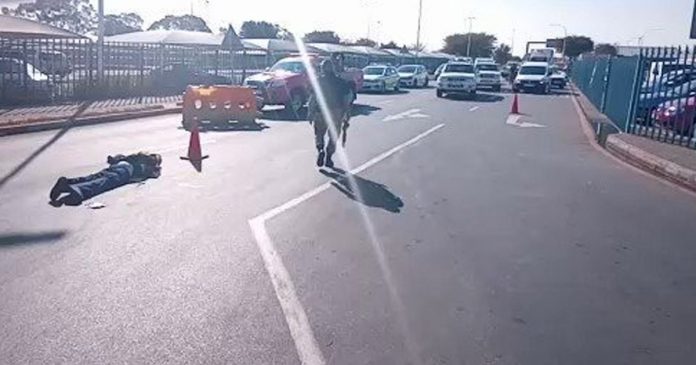 At least two people were killed and seven arrested after a botched robbery of COVID equipment and cellphones at the cargo section of O.R. Tambo International Airport today.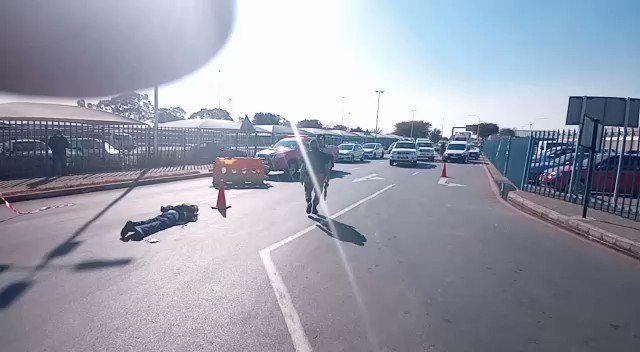 South African Police said in a statement the men entered one of the cargo areas at about 12.30 p.m. and held the staff at gunpoint. On being alerted by the manager of the warehouse, various members of the SAPS and the security forces working for Airports Company South Africa went to the scene, and chased the robbers' truck and bakkie that were leaving the warehouse.
In the ensuing shootout two of the suspects were killed, seven arrested and the stolen property of PPE – which the police said were masks – and three crates of cellphones and five firearms recovered. A civilian was also wounded by a stray bullet, the police said.
The arrested suspects will be appearing at the Kempton Park Magistrates Court soon, facing charges of armed robbery.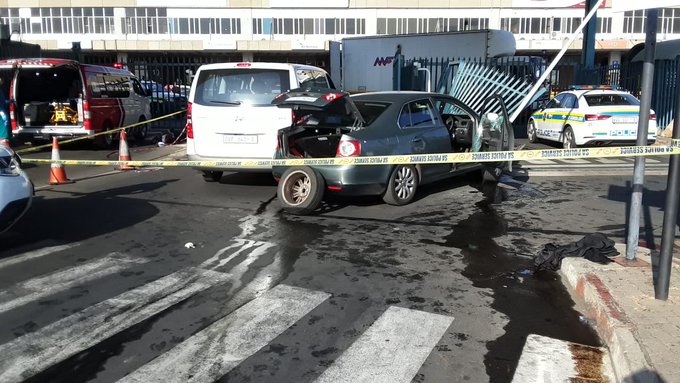 Reports of a shooting at the Cargo entrance of @ortambo_int – 3 suspected robbers shot dead. 7 others also shot and wounded. Scene still active. pic.twitter.com/fb4Mx99hIK

— Yusuf Abramjee (@Abramjee) July 18, 2020