As Cape Town's homeless population has grown more visible during lockdown, with everything from blankets to plastic bags to tents serving as homes – on the Sea Point Promenade, along highways, in vacant lots – the city says there are safe spaces available for them to get shelter and food as well as partake in on-site programmes, and the third site in two years has recently opened.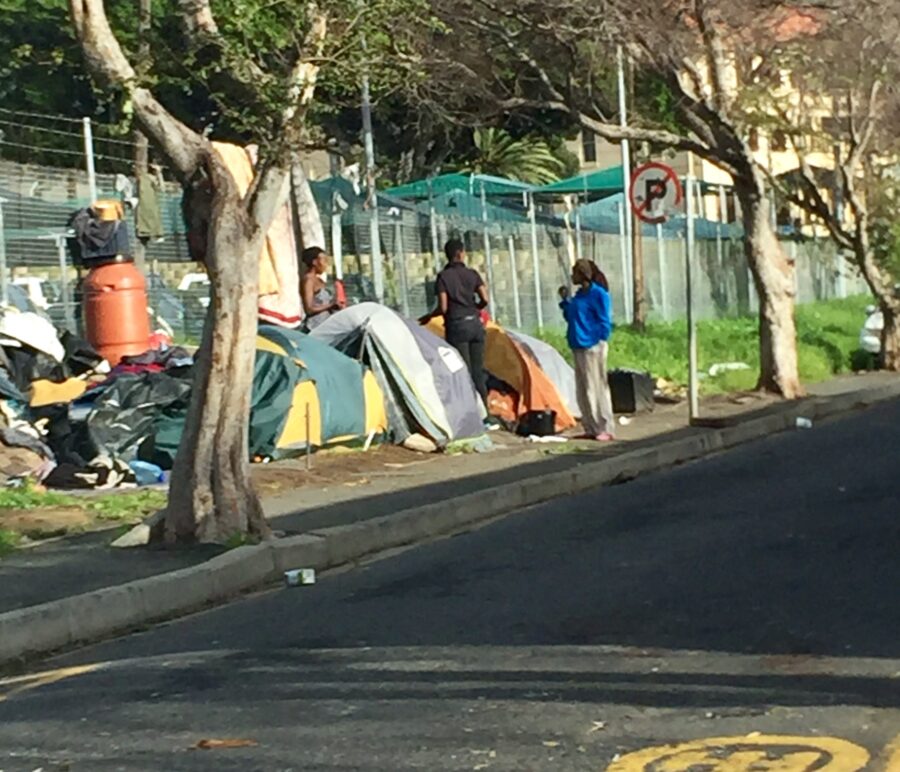 The Culemborg Expansion site – next door to the original "safe space," as it is called – opened more than a week ago and can house 96 people, with social distancing protocols, the city said. The third site is at Paint City in Bellville. All three can house 700 people normally and 360 under lockdown.
Residents at the expansion site receive blankets, mattresses and vanity packs on entry, as well as three meals a day. They also have access to numerous personal development programmes and services, including substance abuse intervention, stengthening family ties, job and work readiness skills and entrepreneurship.
"Our Safe Spaces are not traditional shelters," said the city's mayoral committee member for Community Services, Zahid Badroodien. "They are transitional facilities for persons who have expressed a willingness to accept assistance, but they also help alleviate the pressure on existing shelters, particularly during the colder months when more people seek shelter.
Numerous other programmes have been created to work with the city's homeless. Interventions in the pipeline include the expansion of existing shelter spaces through the placement of prefabricated structures on city-owned land adjacent to the shelters, to increase the number of persons who can be accommodated.
'We are also working on a process to update our Street People Policy, which has been in place for the past seven years, with the aim of devising a strategy for how the City addresses the issue going forward, and effecting meaningful change in the lives of those who find themselves on the street. We will be undertaking a series of dialogues with the street people sector in the coming months to help inform the strategy,' added Badroodien.