The Passenger Rail Agency of South Africa, reeling from years of corruption, has started a recruitment process to employ 3,100 security guards to protect the country's trains and railways, which have been battered by years of arson of stations and trains as well as rampant cable theft.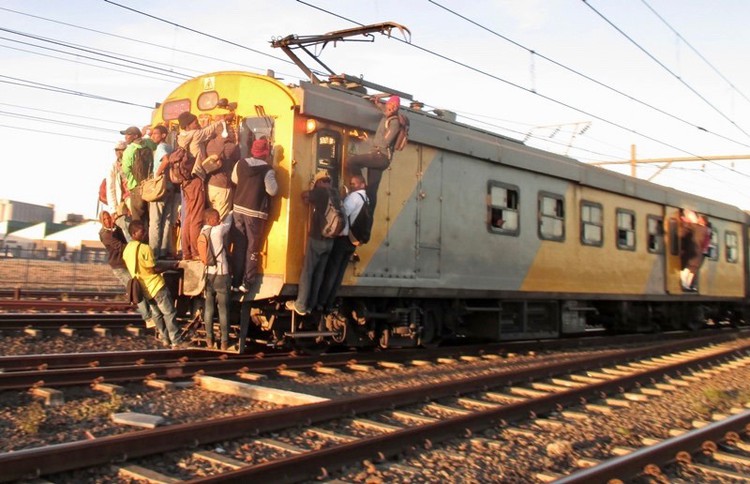 Minister of Transport Fikile Mbalula said that the new recruits would be static and train guards, armed response guards and operations monitoring controllers. The new recruits will add to the already existing Protection Officials, who in recent weeks have arrested 185 suspects and recovered sizeable amounts of stolen cable and other PRASA assets.
Mbablula said arson, cable theft, vandalism and general disturbance of order have escalated unabated, and the new security personnel were needed urgently. Numerous reports have suggested that private security companies contracted to protect PRASA's infrastructure have been behind much of the crime, and contracts with them were terminated last year.
"PRASA has taken the issue of beefing up security very seriously, especially after the termination of security contracts which the Office of the Public Protector and the Office of the Auditor-General found to be irregular," the agency said.
The security jobs would be insourced, which PRASA Administrator Bongisizwe Mpondo said would better secure the agency's infrastructure while creating much needed jobs.
"Employing our own security personnel will give us greater control of the protection of our network and assets. We have a responsibility to do all we can to protect the public infrastructure as acts of vandalism and theft become worse," Mpondo said.
He said the agency intends to give preference to qualifying individuals who reside in communities near PRASA's rail network.
Additional reporting by SAnews.gov.za