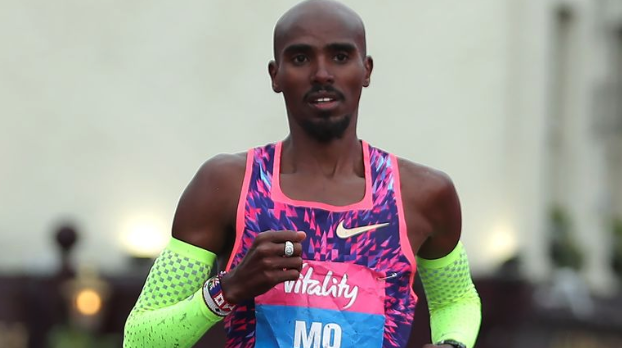 Olympic gold medallist Sir Mo Farah will compete in the 10km Cape Town Marathon Virtual Race Run in the United Kingdom, scheduled for 18 October.
The coronavirus pandemic led to the launch of the virtual event and while Cape Town Marathon participants may miss out on the spectacle, the virtual race promises to take all the iconic elements of Cape Town's favourite marathon to its global participant base.
This will be done through the race's custom-built and feature-packed app.
'This year, runners from across the globe can experience the magic of the Cape Town Marathon without having to travel, while the dynamic surround sound feature within the app will allow participants to listen to the unique sounds of the Cape Town Marathon route while treading the familiar ground of their chosen race route,' said Cape Town Marathon race director Renee Jordaan.
Cape Town Marathon chairperson Francois Pienaar adds that it is a privilege to host the first virtual race of its kind in the world. 'We are already in the spotlight as the only race on the African continent to enjoy the prestigious World Athletics Gold Label status, so I am really proud that the world's first truly immersive virtual marathon comes from South Africa and Africa.
'I am also thrilled to confirm that the World Champ, multiple Olympian and gold medallist Sir Mo Farah, will race in the 10km Virtual Peace Run in the UK. His participation is a huge boost for the virtual race and shows that anyone can run the Cape Town Virtual Marathon, no matter where you are.'
Sydney Mbhele, chief executive of brand at Sanlam, says: 'We are extremely proud to be sponsoring a first-of-its-kind virtual marathon that encourages people everywhere to "Run for Something". This desire to stand for something, do good and make a tangible difference is part of Sanlam's DNA. As a pan-African business, it's encapsulated by our mission to invest in potential and foster positive financial futures across Africa for generations to come. To launch our Run for Something campaign, we're donating R100,000 to Cansa and we're rallying 5,000 Sanlam staff to run for Cansa on race day, globally. We urge others to join us. Let's try and raise as much as possible for this vital NPO. Together, we can have a massive impact.'
The Cape Town Virtual Marathon, which also includes the 5km and 10km Peace Runs and newly added half-marathon, takes place on 18 October.
Meanwhile, talks are also under way to have some of South Africa's top male and female runners participate in the virtual marathon. This lineup will be confirmed shortly.
'This is gearing up to be an exciting international virtual event,' said Jordaan. 'Runners around the world are desperate to rekindle that deep sense of community and solidarity that a running race provides. We therefore encourage everyone to challenge themselves, their families and friends to be a part of the Cape Town Virtual Marathon – no matter where they are in the world – to restore those lost connections, run for something, and be a part of a race like no other.'
Source: TeamSA