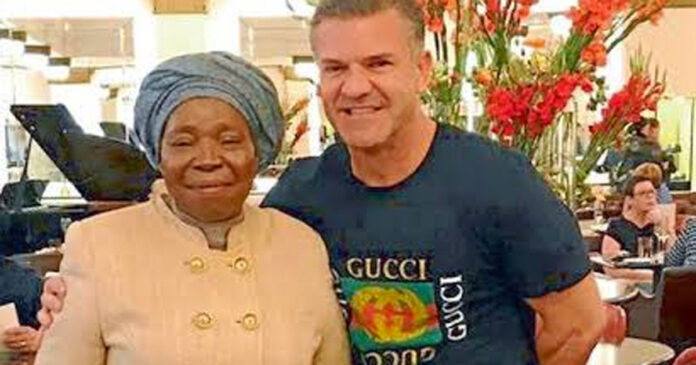 The illegal trade in cigarettes in South Africa has been booming for decades but when lockdown regulations banned the sale of smokes, it increased demand in the black market like never before.
Overnight, furious smokers became blue-collar criminals illegally purchasing cigarettes from their neighbourhood dealers. But small-time dealers lead to high-stakes criminal syndicates. Now in this special investigation, Carte Blanche tracks how the sale of illicit smokes continues to be the catalyst for cigarette smuggling rings and lifts the veil to reveal those who really benefit from this lucrative business.
According to some insiders the ban, introduced by COGTA Minister Nkosazana Dlamini-Zuma, has pushed about R2-billion into the hands of organised crime syndicates. Johann Van Loggerenberg tells Carte Blanche that South Africans can't complain about crime if they are, in effect, funding it by buying illegal cigarettes.
Dlamini-Zuma's reported links to alleged tobacco smuggler Adriano Mazzotti, as well as Edward Zuma's related business interests are also questioned in the show. Watch below.
You can watch Carte Blanche on Sundays in South Africa on DStv Now or stream it overseas in most countries from Tuesdays.
WATCH Video Carte Blanche: Inside the Cigarette Smuggling Trade in South Africa
Democratic Alliance Leader John Steenhuisen first raised suspicions about Minister Dlamini-Zuma's decision to ban tobacco sales back in April:
I know somebody who is going to be smiling all the way to the bank after his favourite minister shut down the legal tobacco sales tonight 💵 pic.twitter.com/S03eoauQbd

— John Steenhuisen MP (@jsteenhuisen) April 29, 2020