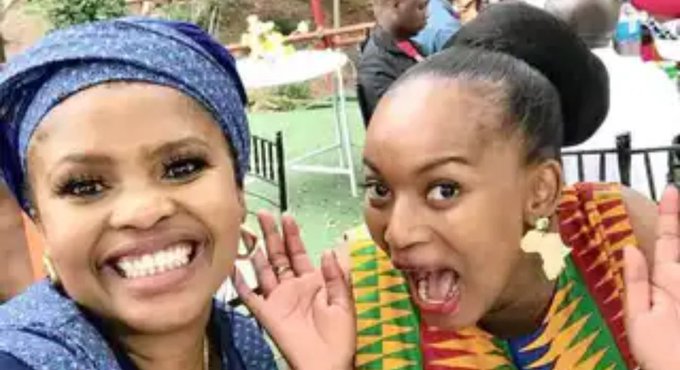 As the Gauteng MEC for Health and his wife take a four-week leave of absence, joining President Ramaphosa's spokesperson, while an investigation is carried out into whether they or their families benefitted off provincial government PPE contracts, a former minister's daughter has been exposed as having a company that scored a R2.7 million PPE contract.
The Gauteng Health MEC Bandile Masuku announced today he was taking a four-week leave of absence after it was reported that his wife, Loyiso Masuku, had been involved in a R125 million deal for personal protective equipment with the husband of Khusela Diko, President Cyril Ramaphosa's spokesperson. Diko has already taken a leave of absence, while an investigation is carried out. The wives are also close friends, according to news reports.
Today it was tweeted that Katleho Mokonyanae, the daughter of former cabinet minister Nomvula Mokonyane – herself no stranger to allegations of corruption and who appeared before the Zondo commission of enquiry last week, and accused Bosasa whistleblower  Angelo Agrizzi of having a vendetta against her – had done a R2.7 million deal for PPE with the Gauteng health department through a company called Tuwo Rhodesia.
Nomvula Mokonyane's daughter, Katleho, through a company called Tuwo Rhodesia, scored a R2.7m PPE contract from Gauteng health dept. Not widely reported so far… #KhuselaDiko #Masuku pic.twitter.com/lR27NWYZBd

— Pieter-Louis Myburgh (@PLMyburgh) July 30, 2020
Khusela Diko and her husband made a public statement yesterday saying the contract had never been finalised, and that it had been "an error of judgment."
The ANC Gauteng provincial secretary Jacob Khawe said today it had been decided that Bandile Masuku and Khusela Diko be subjected to the provincial integrity committee. Both Masukus would be on temporary leave of absence for four weeks during a SIU probe.
Gauteng ANC has resolved that MEC Masuku & MMC Masuku must also take leave of absence along with Presidential Spokesperson Khusela Diko. Apparently Mrs Masuku is harbouring ambitions of becoming ANC Joburg Chairperson & consequently a Mayor.#KhuselaDiko pic.twitter.com/ySFONH5pR9

— Bra Hloni (@HonourableHloni) July 30, 2020