Members of the South African cabinet and their deputies have taken more than one trip overseas every day for the past two years – that's 949 trips, to be exact – in the 912 days since Cyril Ramaphosa became president in February 2018. All have been funded by the taxpayer.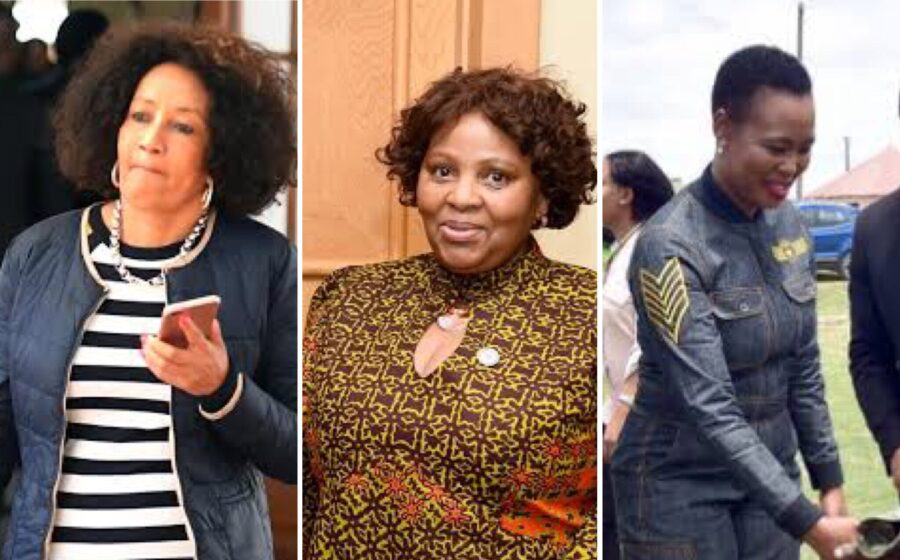 The worst offenders were Lindiwe Sisulu, Minister of Human Settlements, Water and Sanitation (38); Nosiviwe Mapisa-Nqakula, the Minister of Defence and Military Veterans (37); and Stella Ndabeni-Abrahams, Minister of Communications (26). The most popular destinations were the United States and China; and five visits apiece were made by ministers to the Seychelles and Mauritius.
"At a time when millions of South Africans are suffering due to the ANC lockdown crisis, it is absolutely scandalous that the President has turned his office into a glorified travel agency for ANC cadres, courtesy of long-suffering South African taxpayers," said Leon Schreiber, Democratic Alliance Shadow Minister for Public Service and Administration
Schreiber said these "shocking figures" were revealed in Ramaphosa's reply to a question from the DA in Parliament.
"During 2018/2019, his ministers traveled abroad 354 times, while their deputies traveled in style 204 times. In 2019/2020, ministers again milked taxpayers for 244 trips abroad, and deputies undertook another 147 trips."
Besides the three women ministers, the others mentioned were Rob Davies (22) and Ebrahim Patel (21), "who visited mostly wealthy shopping meccas on their overseas spending sprees." There were also Naledi Pandor (31 trips), Mmamoloko Kubayi-Ngubane (24 trips), Aaron Motsoaledi (23 trips), Nathi Mthethwa (22 trips), Tito Mboweni (22 trips), Pravin Gordhan (14 trips), Bheki Cele (13 trips), Nkosazana Dlamini-Zuma (12 trips), and Zweli Mkhize (12 trips).
"The most popular destination for ANC cadres were the bright lights of the United States, which they visited 82 times. Next on the cadre bucket list was China (64 visits), Ethiopia (57 trips), and Switzerland (49 excursions). Some cadres were also lucky enough that their "official business" took them to luxury destinations like the Seychelles and Mauritius five times apiece.
"What is even more disgusting about the Ramaphosa government's contempt for citizens is that the vast majority of these flights were likely in first or business class. According to the new Ministerial Handbook that Ramaphosa's government published under pressure from the DA in November 2019, ministers and their deputies are only limited to economy class flights if the trip is shorter than two hours.
"There is also no way for Ramaphosa to use his usual trick by pretending that he is s'hocked' to learn of such wastage. The President is personally responsible for these nearly 1 000 luxury trips as, according to the Ministerial Handbook, he has to approve written requests by ministers and deputies to travel abroad."