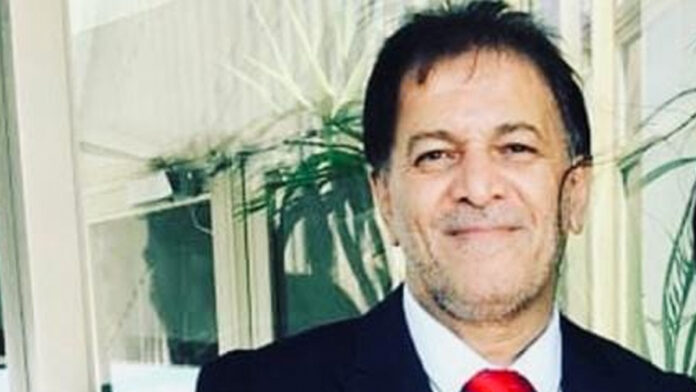 The ANC Parliamentary Caucus says it has learnt with "great shock and sadness" of the sudden passing of ANC MP Comrade Hishaam Mohamed due to a heart attack early Monday evening.
Mohamed joined the National Assembly in the 6th Parliament, serving as a member in the Portfolio Committee on Justice and Correctional Services and Whip of the ANC Study Group on Justice and Correctional Services, the ANC said in a statement issued by the Office of the Chief Whip, Hon. Pemmy Majodina, on Monday night.
The ANC Caucus members were with Mohamed just last week – in the Tuesday, Wednesday and Thursday National Assembly Sittings – where he served as Duty Whip with Faiez Jacobs.
Mohamed strongly pioneered for the adoption of three crucial Bills that were recently passed in the National Assembly – The Criminal Law (Sexual Offences and Related Matters) Amendment Bill; The National Register for Sexual Offences; and The Domestic Violence Amendment Bill.
The ANC Caucus said: "We are again crying for the loss of one of us. Comrade Advocate Hisham Mohamed comes from the powerful traditions of the Mass Democratic Movement (MDM) in the Western Cape. A politically well-trained activist and leader of the Congress movement.
"With his legal training, he served our government with dedication and commitment as the Western Cape Head of the Justice and Constitutional Development Department (now Justice and Correctional Services) for a number of years."
Mohamed was also active in community development in his support and pursuit for social justice, which led him to the establishment of the Southern Suburbs Legal Advice Centre, where he was currently serving as a Chairperson.
"As the ANC Caucus, we have lost a very dedicated member who passionately
worked hard for the advancement of the South African justice system. Cde Mohamed committed himself to the task of ensuring that justice is served fairly, without fear or favour. We will always cherish the lessons he shared with us from his well of knowledge
and experience," said the statement.
Advocate Hishaam Mohamed has passed away this evening.He was a close friend of Awqaf SA and was a struggle stalwart.He…

Posted by Awqaf SA on Monday, August 24, 2020