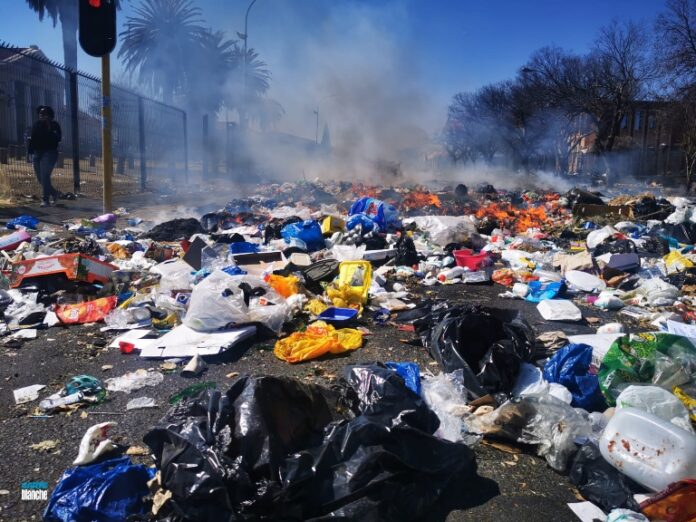 This Sunday Carte Blanche investigates the situation in Standerton, South Africa, that has shocked the nation.
Video footage this week of the streets of Standerton in the Lekwa municipal district in Mpumalanga, showed how the residents and municipal workers are burning fires late into the night and dumping their rubbish right outside the municipal buildings. Their reasoning? There's hardly been any water flowing from their taps, electricity outages have become the norm and raw sewage is stinking up their neighbourhoods.
You can watch the Carte Blanche investigation on Sunday 30 August in South Africa on DStv Now or stream it overseas in most countries from Tues 1 September if you're abroad.
Carte Blanche says: "It's an abhorrent state of affairs and the frustrated community members are lashing out in anger as they continue to protest against mismanagement and the municipal manager who's done nothing to fix this destitute town. Simply put, on every level, Standerton is yet another example of a failure in local governance. Carte Blanche investigates a community in serious crisis." (Producer: Nicky Troll | Presenter: Macfarlane Moleli)
Coming up on #CarteBlanche: #Standerton in the Lekwa Municipality in #Mpumalanga is broken on every level. @macmoleli investigates ineffective service delivery and corruption at the hands of those in charge. Join us Sunday 7pm on @MNet channel 101. pic.twitter.com/nf3Q7ghRlC

— Carte Blanche (@carteblanchetv) August 27, 2020
Watch the show overseas | Watch in SA on DStv Now
Also on Carte Blanche this Sunday, 30 August 2020:
I N T O  T H E  W I L D  
In conservation and elephant expert circles, the promotion of interaction between humans and animals is increasingly being viewed as animal cruelty. We sit down with the controversial owner of a number of elephant sanctuaries to examine his work with elephants. Why would such a contentious businessman be given permits to start yet another sanctuary in a sensitive ecosystem in the Western Cape? (Producer: Liz Fish | Research: Sasha Schwendenwein | Presenter: Derek Watts)
Watch the show overseas | Watch in SA on DStv Now
Despite huge public opposition, a controversial businessman is establishing yet another #elephant sanctuary in a sensitive wetland. @DerekWatts finds out what he has planned. That's #CarteBlanche this Sunday at 7pm on @MNet channel 101. pic.twitter.com/F4mfqtvifm

— Carte Blanche (@carteblanchetv) August 26, 2020
H E A L T H C A R E  I N  C R I S I S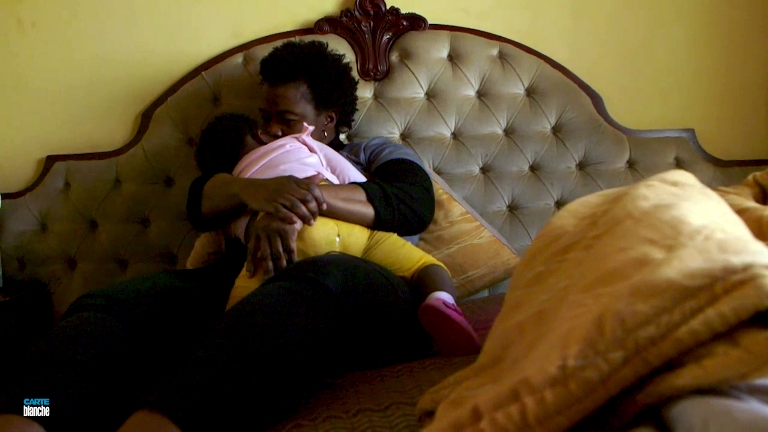 In the Eastern Cape, there's a six-year-old boy with severe congenital heart disease in desperate need of life-saving heart surgery. But before that can happen, he needs diagnostics done in a catheterization lab – and he's not the only child in this predicament. For almost two years, the cath lab in Port Elizabeth has been non-operational, forcing some critically ill patients, including children, to be turned away. The Provincial Health Department promised that this situation would be resolved, but when they finally bought a new lab it sat in containers for weeks on end. Now the containers have finally been unpacked. But months later, and for no apparent reason, this vital laboratory is still not operational. As the children continue to suffer, Carte Blanche once again returns to the province to demand answers. (Producer: Tarryn Crossman | Presenter: Macfarlane Moleli)
Watch the show overseas | Watch in SA on DStv Now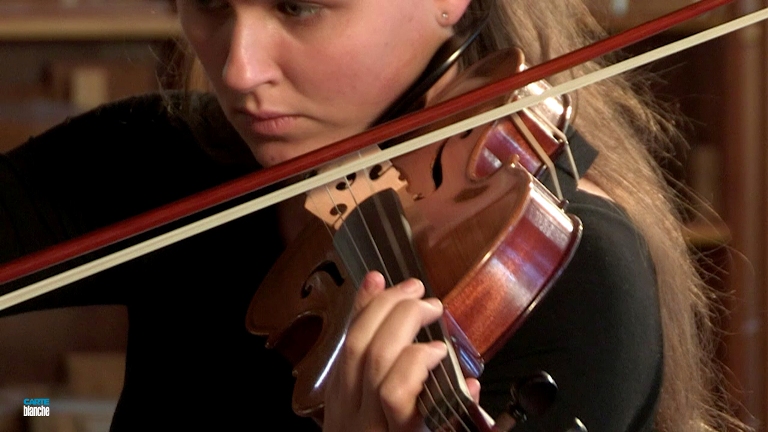 Originally employed by the Dutch East India Company from the 1700s to plane wood for furniture and later the railways, very few of the Knysna woodcutters remain in the trade today. But we meet the exception – a woman who learned the craft from her father and took over driving the heavy-duty delivery trucks and feeding the ravenous sawmill when she was finally old enough to get a licence. Now she's revived this dwindling artistry to contribute to what is considered to be the first African concert violin made from indigenous yellowwood. Carte Blanche gets a taste of the glorious warm tones. (Producer: Annalise Lubbe | Presenter: Masa Kekana)
Watch the show overseas | Watch in SA on DStv Now
The dying art of the centuries-old #Knysna woodcutters has just been revived to find and shape the perfect piece of yellowwood for a unique African #violin. @MasaKekana brings us this beautiful story Sunday 7pm on #CarteBlanche. pic.twitter.com/Q73pJcYTd2

— Carte Blanche (@carteblanchetv) August 26, 2020
If you're in SA – you can watch Carte Blanche on DStv Now.
If you're overseas – you can watch #CarteBlanche from Tuesdays, and thousands of other popular local South African shows & movies by subscribing to Showmax International now. You can try it FREE for 14 days. 
Carte Blanche is on M-Net & M-Net HD [101], August 30 2020 at 19:00 & again on M-Net Plus 1 [901] at 20:00
***
Please note: Carte Blanche is only available to international Showmax subscribers in Andorra, Australia, Austria, Belgium, Denmark, Finland, France, Germany, Greece, Iceland, Indonesia, Ireland, Italy, Liechtenstein, Luxembourg, Malta, Monaco, Netherlands, New Zealand, Norway, Portugal, San Marino, Spain, Sweden, Switzerland, United Kingdom. Not all titles are available in all territories. Showmax brings you the best South African series and movies, from the classics to the latest releases, from complete box sets to kids' favourites.