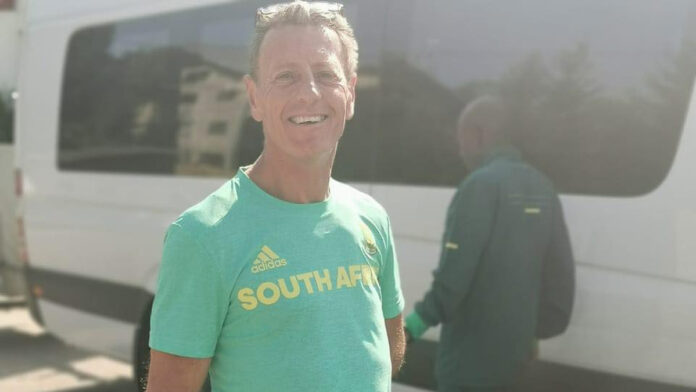 Bester – a former Comrades champion (who won in 1991) – is one of South Africa's top sportsman. He was an Ironman champion, mountain bike champ, and won a gold medal at the Dusi Canoe marathon.
Today, the 60-year-old was apparently training when he was attacked by three men. His son, Shaun, posted the following message: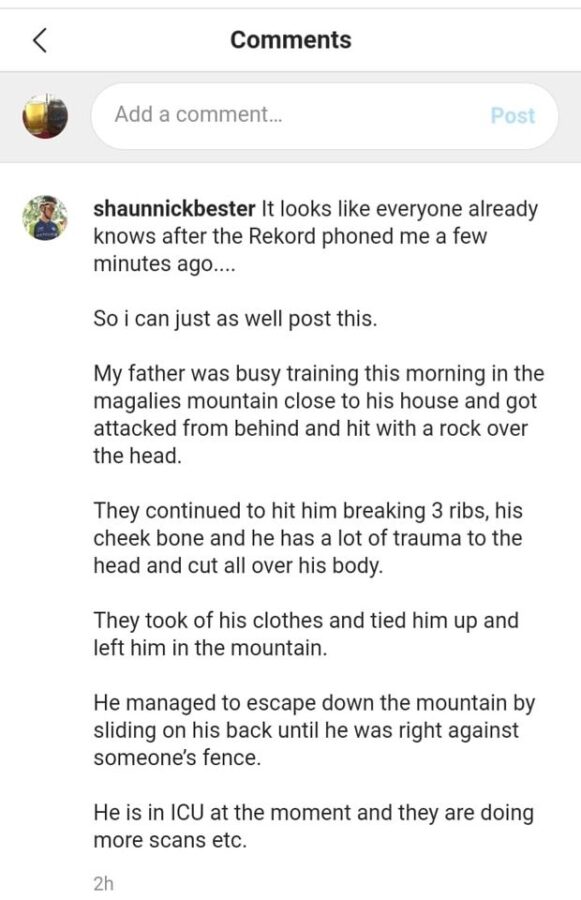 Shaun told the Pretoria Rekord that the attackers took his father's "cellphones, bank cards and the gun he had on him. They forced him to give them PINs to his bank cards, tied him up and left him there."
Legendary Comrades winner Bruce Fordyce said in a post that was shared on Facebook: "Guys I am very sorry to report that Nick Bester was attacked and severely beaten up by thugs while out training. His injuries are very serious. Broken ribs, broken jaw, bad cuts in his head. Will report more info when I learn more. I have spoken to him going for x-rays to check for internal injuries. Was beaten with rocks, dragged up a hill & beaten again with rocks and tied up & left for dead. Had to crawl through the bush to eventually get to a road where a passing car happened to spot him & rushed him to hospital."
Bester was taken to Eugene Marais Hospital in Pretoria.
Well known sports broadcaster John Walland said: "Thoughts with the legend 1991 Comrades Marathon champion Nick Bester who was robbed and brutally assaulted today whilst walking in the Magaliesburg area. Nick is currently in hospital. This is the second time Nick has been attacked. 10 years ago he was attacked and robbed of his mountain bike and cellphone."
Bester, who Nedbank Running Club's athlete manager, is still passionately involved in sport.
Violent crime in South Africa has made headlines lately. Yesterday South African bikers held a large protest against farm attacks and racism. Last night a popular KZN couple were murdered on their farm, after returning from an evening spent with friends.