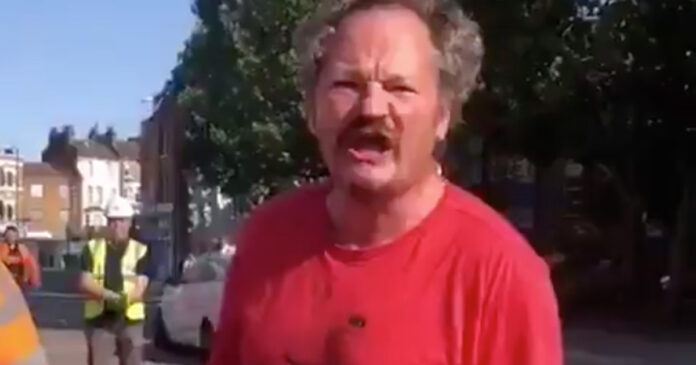 A video filmed in the UK has gone viral on Twitter, showing a man with what appears to be a towel wrapped around his waist, on a construction site, yelling at a white-skinned South African (something he mentions) who is not in view.
It appears that the South African may have been the foreman on the site, as the angry local tells him he's a "cheapskate" and accuses him of employing his Eastern European "cronies" who he says are undercutting the UK workforce, taking away jobs from the English.
"F*** off back to South Africa, you f***ing cheapskate," says the angry man, who calls the South African a "racist".
The South African can be heard asking the man to remove himself from the area "because it's dangerous". He also asks a co-worker, Max, to call the police.
We're not sure when and exactly where the incident took place, other than it was before 09h00 in the morning somewhere in the UK! It caused comments about white South Africans to trend on Twitter on Friday and Saturday, with many people puzzled by the "racism" of one white-skinned man to another, and reminded others of the xenophobia with which some South Africans in SA have treated foreign African workers in SA.
Fortunately in most parts of the world, including the UK, South Africans with their hard-working ethic and friendly nature are actually welcomed!
Tender system has killed us 😂😂😂 pic.twitter.com/MKi5y5ER0X

— Mambo K (@Monehela10) September 4, 2020