South Africans have done what they do best – and responded to the latest scene of horror, with humour. After a woman with grey hair pulled out a gun on EFF protestors in a Port Elizabeth shopping centre yesterday (watch video below), headlines about the gun-toting granny went viral. It's now been followed by a unique South African meme – making fun of the incident using the ad banner for SA's legendary Ouma Rusks (with Ouma meaning 'granny' in Afrikaans)!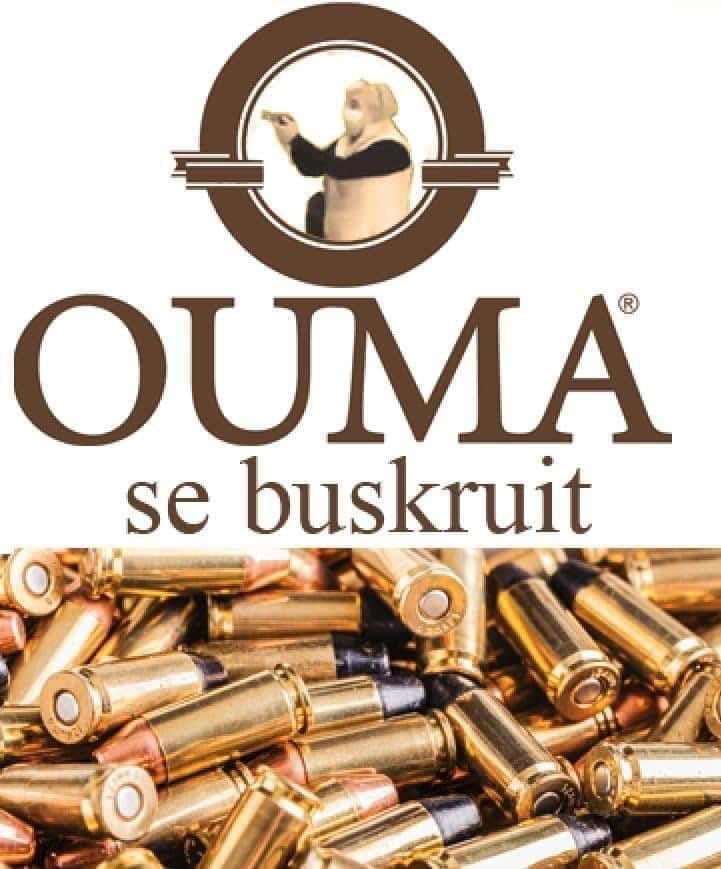 Gauteng publicist Georg Knoke said: "Only in South Africa! South Africans 🇿🇦 have an amazing sense of humour! After any crisis, there are hundreds of memes and posts – to make us laugh! This is maybe our way to cope with sometimes unbearable crisis situations! Using humour to address serious issues- so that we can cope! What's your opinion?"
It's actually not certain whether the shopper was a granny. According to reports she is 52-years-old. But that hasn't stopped the jokes.
The woman, with a friend, was surrounded by the Economic Freedom Fighter protesters outside Clicks at the Walmer Park Shopping Centre in PE, where the EFF were holding Clicks shutdown protests as part of their campaign across the country, following an offensive hair advert.
According to local reports, the EFF has laid a criminal complaint against the woman.
South Africa's Police Minister Bheki Cele on Wednesday noted the investigation of "a case of the pointing of a firearm in Port Elizabeth". He said it is alleged that a 52-year-old woman pointed a firearm at EFF members staging a picket inside a mall in Walmer Park.
"Police should ensure that the rule of law is maintained. They must deal decisively with those who choose to break the law. I'm encouraged that officers are making arrests and urge them to continue to ensure the protection and safety of customers, staff members in the affected areas," Cele said.
Cele has called on police officers to continue to ensure the safety of customers, staff members and property of Clicks stores.
In the statement on Wednesday, Cele denounced acts of vandalism and malicious damage to property at various businesses, including a Clicks store that was petrol bombed in Emalahleni, Mpumalanga on Monday.
"Ten people, including an Economic Freedom Fighters (EFF) Member of Parliament (MP), have been arrested for charges relating to the destruction of property. The MP has been charged with assaulting a police officer and resisting arrest," the Ministry said.
The Minister said the advert that has sparked public outrage must be condemned from all quarters. The advert included a photo of a black woman's hair labelled "damaged and dull" and a white woman's hair labelled "normal".
Cele said: "The genesis of this advert is glaring racism that is shown by this business and we must collectively condemn it at all costs. The demonstration of such blatant disregard and humiliation of African people can't go unabated."
Meanwhile Clicks has announced it has delisted the hair product brand and accepted the resignation of a senior member.
WATCH Woman brandishes gun after being surrounded by EFF protestors
Several other Granny with Her Gun jokes have been shared on social media: