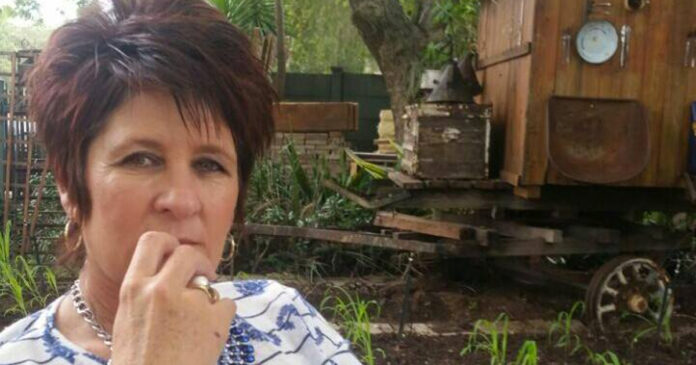 Two male suspects will appear in court on Tuesday, in connection with the brutal murders of Ocean Basket franchise owner Lizette Deacon (55) and her mother Hettie (70) whose bodies were found with several stab wounds, in their abandoned vehicle, near Polokwane in the Limpopo Province.
The Provincial Commissioner of police in Limpopo, Lieutenant General Nneke Ledwaba welcomed the arrests of the two men – aged 30 and 35 – on Sunday.
"Both suspects were arrested at different locations by a high level team of investigators, led by Deputy Provincial Commissioner responsible for Crime Detection, Major General Samuel Manala," said the South African Police Service (SAPS).
The first suspect aged 35, was arrested in Mokgoopong at about 02h35 and the second one in Polokwane at about 08h00.
Both men are due to appear in the Polokwane Magistrate's Court on Tuesday, and will face charges of murder and house robbery. In addition, the older suspect faces a charge of residing illegally in South Africa. More arrests are also expected.
According to SAPS, the 55-year-old businesswoman and her mother were reported missing from their home in Welgelegen, next to Cycad in Polokwane, on Thursday. It is alleged that the victims' neighbour went to visit the Deacons just after 18h00 on Thursday, police spokesperson Brigadier Motlafela Mojapelo said. The neighbour was shocked instead when he found the occupants missing and traces of blood in the house.
The police immediately launched an investigation, and sadly the women's bodies were discovered, tied inside their abandoned car, along the R37 road outside Polokwane, next to Kushcke off-ramp. It is believed they were attacked and stabbed in their home, before being tied up and thrown in the back of their car.
Mojapelo said the motive for the killings was still unknown, but robbery could not be ruled out.
"The violent manner in which the pair was attacked tells us that there is more that still needs to be done in protecting the rights of the vulnerable people of our society," said Limpopo MEC for Social Development, Nkakareng Rakgoale.
Rakgoale sent her condolences to the family of the mother and daughter, and said: "This latest attack on women comes on the very day we were discussing GBV as government during the virtual imbizo on gender-based violence and femicide (GBVF)."
She said her office has dispatched social workers to the family and two restaurants owned by Deacon to provide psychosocial support.
This week, the Limpopo COVID-19 Command Council urged law enforcement and social workers to play their part in helping to prevent the GBV in the province. This comes after a recent spate of killings of young women, reportedly by their lovers.
Deacon murders: Review journalist, Umpha Manenzhe is outside Mall of the North where people have gathered to share their last respects for Lizette Deacon, owner of #OceanBasket, and her mother, Hettie. #DeconMurders #Polokwane pic.twitter.com/l8JZE9Lj5W

— Polokwane Review (@PolokwaneReview) September 11, 2020