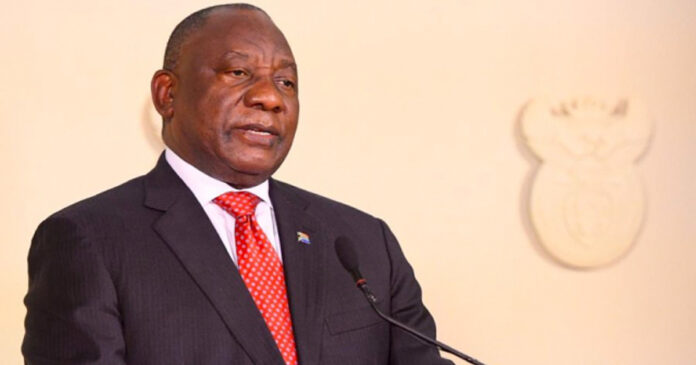 South Africa's President Cyril Ramaphosa will address the nation at 19h00 tonight on developments in the country's risk-adjusted response to the COVID-19 pandemic. Many South Africans, fed up with the long lockdown, are hoping that Ramaphosa will announce a move from Lockdown Level 2 to Level 1, and that some international travel will be permitted.
According to well known South African comedian Schalk Bezuidenhout, speaking in a video this morning just before the announcement of the address, it has been like waiting for a movie to be released with constant trailers promising that "Level 1 is coming soon". South Africans are very ready for it, he says. (Watch below.)
There are reports in local media that the President is likely to announce the opening of land borders and three airports for international travel, with strict visa requirements. Travellers from countries that are still considered high risk will not be allowed to visit SA yet. Curfew is also expected to be lifted.
The address tonight follows a meeting of the National Coronavirus Command Council on Monday, a meeting of the President's Coordinating Council on Tuesday and a special sitting of Cabinet today.
The President's Coordinating Council is co-chaired by the President and the Deputy President, and brings together Ministers, Premiers and the leadership of the South African Local Government Association and the National House of Traditional leaders.
The President's address will be broadcast and streamed on a range of platforms that are accessible to South Africans and international audiences.
Sources include SAnews.gov.za.
WATCH Schalk Bezuidenhout on South Africa's readiness for Lockdown Level 1
South African comedian Schalk Bezuidenhout says there's been so much talk in the press from experts saying that South Africans are ready for Level 1, that it's become like watching a movie trailer over and over that 'Level 1 is Coming Soon'. Addressing Ramaphosa, Schalk says: "So Cyril, we're here – f*kken popcorn, Slushpuppy, Whispa's and all, please… release Level 1, we're ready… okay, no spoilers!" (WATCH more from Schalk on Showmax.)
Sorrie mense this morning's video only uploaded 1 minute. Here it is now!Level 2 Day 30 – Level 1: COMING SOON

Posted by Schalk Bezuidenhout on Wednesday, September 16, 2020