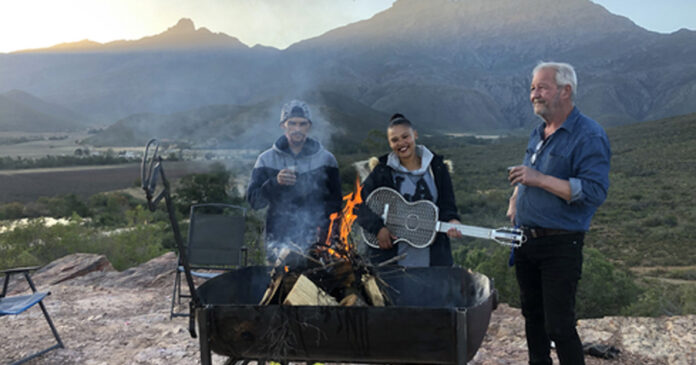 Since the first Blitzkriek Braaikaaster was created a couple of years ago, more than 100 Stainless Steel guitarbraai-grids have been made by Klein Karoo cowboy craftsman Bert Lintvelt and two special people who've become like family to him – Werner van Eik (Boetie), a local Ladismith gardener, and his cousin farm girl Lenovia van Eik (Novi). The Braaikaaster is so sought after that rock legend Keith Richards even owns one!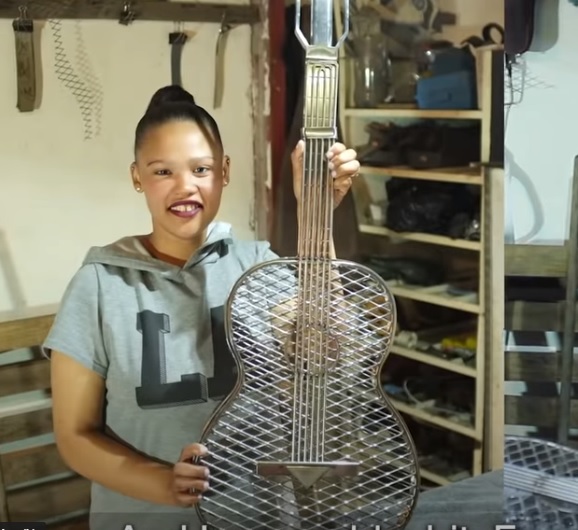 It all began when Bert, from Ladismith, created a guitar-shaped braai grid in 2018 as a unique birthday gift for Willim Welsyn… and once Willim's fans saw it, they wanted one too, and the orders started rolling in.
WATCH The Blitzkriek Braaikaaster Family
Bert and his two apprentices have built over 100 Stainless Steel Blitzkriek Braaikaasters… with only two grinders, one drill, one vice and one welding machine.
"Imagine what would be possible with an expanded production-line of raw materials, tools, employees and job security," they say on a fundraising page. "Now's the time to join the family. We have mastered the research and design of this proudly South African Braaikaaster. Let us take it to the next level. We are building new guitar-grid designs and accessories: The Stratobraaikaaster, The Blomkaaster, The Babybraai, The Braai2D2 and more…"
Support the crowdfund here and claim your rewards.