After the former minister Mosebenzi Zwane made some startling admissions at the Zondo Commission of Inquiry into Allegations of State Capture today, admitting to not knowing the laws of his department while he was MEC, the Democratic Alliance said the noose of justice was closing in on Free State politicians like himself and former premier Ace Magashule.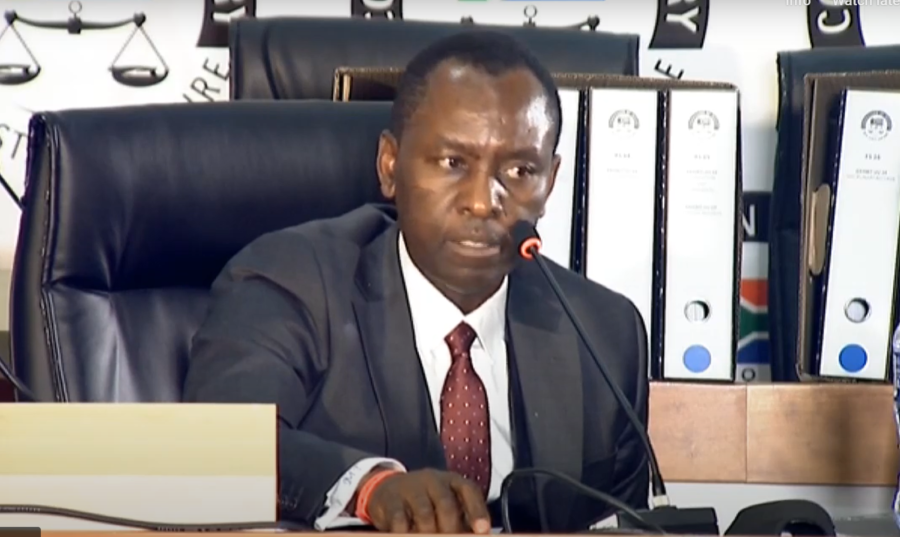 "The noose of justice is closing around the necks of former Free State politicians such as Mosebenzi Zwane and Ace Magashule as officials are no longer willing to fall on their swords to protect their former political heads," said Roy Jankielsohn, DA leader in the Free State.
In his testimony to the Zondo Commission today, Zwane said he did not fully know the laws and government tender procedures, and blamed other people in the local government for lapses in procedures.
Jankielsohn said that it was no coincidence that Zwane – a favourite minister of former president Jacob Zuma – was appointed to departments such as human settlements and agriculture that resulted in the R1 billion housing and the R380 million Vrede Dairy scandals.
"It is becoming blatantly apparent that Zwane was handpicked to be the political head of departments that were earmarked for looting," he said. It was a concern, he added, that Zwane went from mayor, to MEC to cabinet minister despite his ignorance.
"The corruption in the Free State has ensured that the province remains one of the poorest in the country with high levels of unemployment, collapsed services and human degradation. These scandals prove how corruption makes poor people poorer."
Jankielsohn  said the current Premier of the Free State, Sefora Ntombela, was former Human Settlement MEC in the Magashule administration and gave an undertaking in 2016 to investigate the R1 billion housing scandal.
"To date she has avoided all accountability and responsibility as the political head of the provincial government with the authority and resources to ensure investigations and accountability regarding all allegations of corruption and mismanagement.