"One tap in 26 years."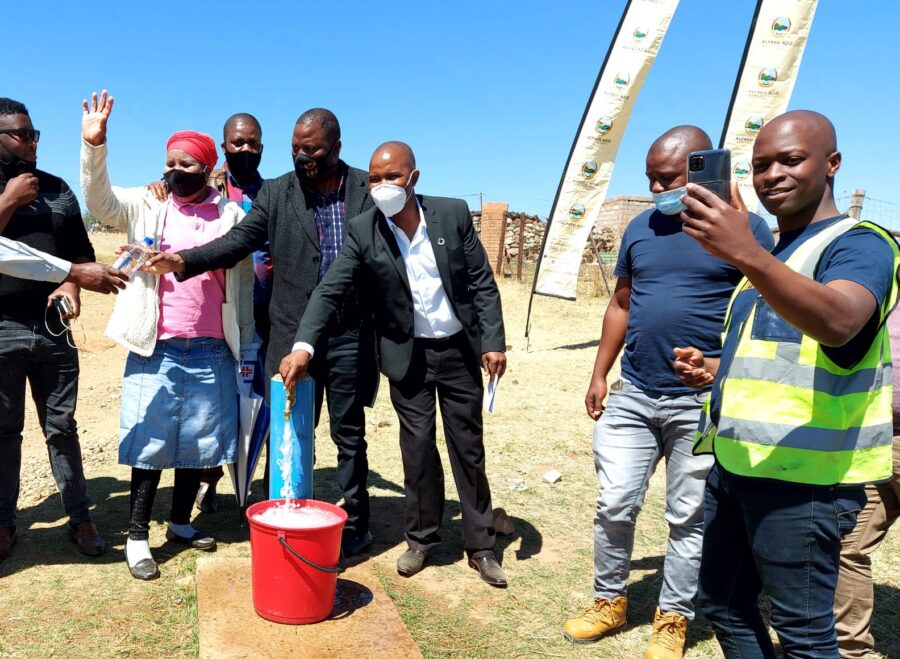 That was one of the comments on social media after the Alfred Nzo Municipality in the Eastern Cape posted a video on this week showing a ceremony to announce the installation of a single tap for a village. The views (61,000 so far) and comments haven't stopped running since then. And to make matters worse, the Hawks raided the municipality yesterday in connection with a case of fraud worth R36 million over a … water tender.
"Water scheme brings joy to farmers," the municipality tweeted as it launched the tap.
But the scathing comments under the video were about how low the bar had sunk for development in South Africa, how it had taken 26 years of ANC rule to bring a tap to this village, and referred to the "celebrities" at the launch drinking bottled water after installing a tap for residents.
Yesterday the Hawks division of the SA Police conducted a search and seizure operation in the Alfred Nzo Municipality in connection to alleged fraudulent activities in a water project worth R36-million. According to reports, it is alleged the tender was paid to a company twice.
https://t.co/WJrBCnNcoA pic.twitter.com/26mOeSTrxv

— Alfred Nzo District (@alfrednzoDM) September 22, 2020
So, it took 26 years to bring piped water to this village. Like many other communities in the Eastern Cape, I am certain there is no maintenance plan for these newly installed pipes and taps. After 26yrs, banners, catering, speakers…26 f***ing yrs of nothingness…@alfrednzoDM https://t.co/RJkX8Ppovl

— Nomboniso Gasa (@nombonisogasa) September 26, 2020