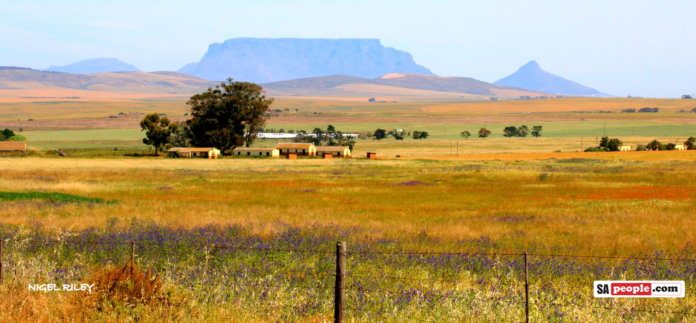 A second earthquake has been recorded in the Western Cape this morning, Sunday 27 September 2020. It has also transpired that the rattling windows and thunder sound that many Capetonians reported hearing last night were from a smaller earthquake in Cape Town, and not effects from Saturday night's larger 6.2 magnitude earthquake off the South African coastline.
South Africa's Council for Geoscience (CGS) confirmed on Sunday morning that a second seismic event, an earth tremor, had occurred at 09h12 on Sunday.
CGS said in a statement: "The earthquake registered a preliminary 2.3 on the local magnitude scale as recorded by the South African Seismograph Network. The epicentre was located around 5 to 6 kilometres north of Durbanville."
Local residents have reported feeling the tremors, although not as widespread as last night's reports.
CGS said: "These events might be related as they seem to occur in the same area."
Don't panic
They also appealed to the public to "not panic during this time".
The Council confirmed that the first earthquake occurred at 20h41 last night (Saturday) and registered 2.5 on the local magnitude scale.
CGS said: "Many reports have been received from residents of Cape Town who have reportedly experienced a tremor during this time. It does not seem to be related to the earthquake that occurred at 19h10 off the coast of South Africa.
"Furthermore, there has been no tsunami warning issued by the Indian Ocean warning system and it is on this basis that the CGS would like to assure the public that there is no eminent threat to the affect area, (so) no cause for panic."
Milnerton Fault Line
Cape Town lies close to the Milnerton Fault Line which has caused at least two serious earthquakes before (one 6.3 magnitude in 1809, where the Cape Town Stadium now is; and another of the same size in 1969 northeast of Cape Town, also in September and causing 12 fatalities), according to Cape Town Geoscape.
UPDATE 17h00: Michelle Grobbelaar from CGS told SAPeople: "There is a possibility that it could be related to the Milnerton fault as the error in the locations would include the fault. However, further investigations by the Council for Geoscience will assist in clarifying this."
When asked if the fault line has been dormant for centuries, as discussed by social media users, Michelle says: "There has been a lot of research and speculation about the Milnerton fault and there are theories that it has been active in more recent times."
No similarity to Indonesia
For those who are worried that there could be larger pressure release building up, similarly to what happened in Indonesia, she says: "The Indonesian earthquake was different to these earthquakes felt in Cape Town. The main difference being the fact that the Indonesian earthquake occurred on a subducting plate boundary. Generally earthquakes occur when there is a release in pressure."
Responding to reports of a second earth tremor near Durbanville on Sunday, after the one at 09h12, Michelle says: "The Council for Geoscience network has only automatically located one event this morning and thus cannot as yet confirm if there was another smaller earthquake."