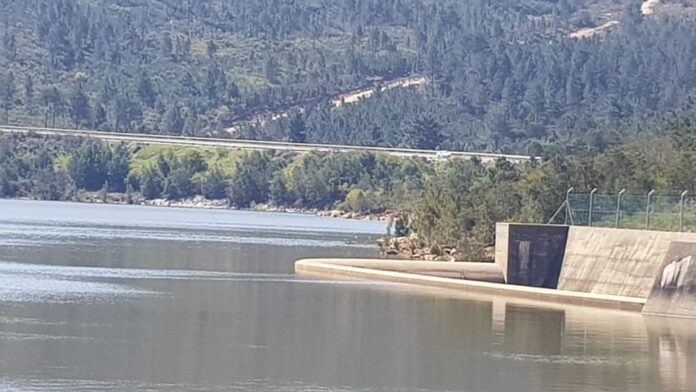 There was much excitement this weekend as Theewaterskloof Dam, Cape Town's main source of drinking water, appeared to be overflowing. But it turns out that was the wind pushing the water over, and not the dam that was actually all the way full just yet. But it is close… as can be seen by these photos and videos Donna Hadfield Herbert kindly captured today (Monday 28 September 2020). The dam has become almost a tourist attraction as visitors gather to photograph, or wait and watch for the water to overflow.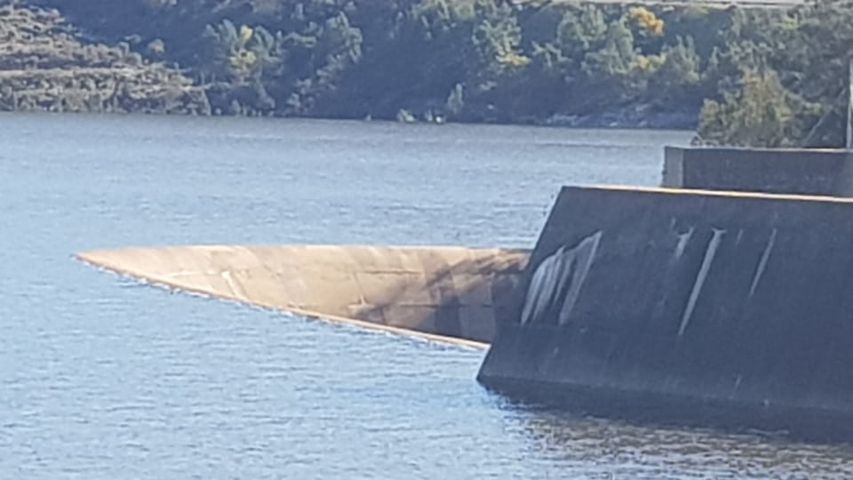 "It's still not over the wall," says Donna, but she has been informed it could overflow within the next 48 hours.
It feels like a miracle when just over two years ago, in 2018, stark photos showed the dam was drying up (down to 19.4%)… and the City of Cape Town made world headlines as it headed towards Day Zero, the day taps were to be turned off.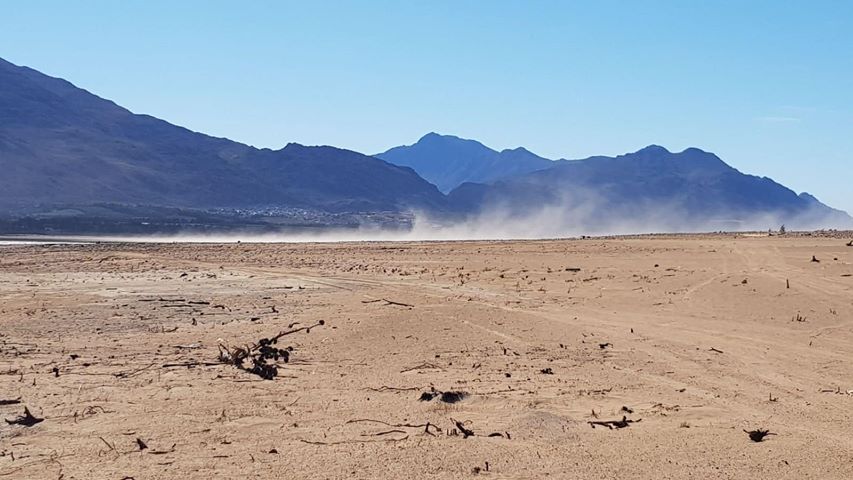 Thankfully snow and heavy rains fell in time, and lately the skies have opened and generously blessed the Western Cape with an abundance of water. Here are more photos Donna took today of the almost full dam.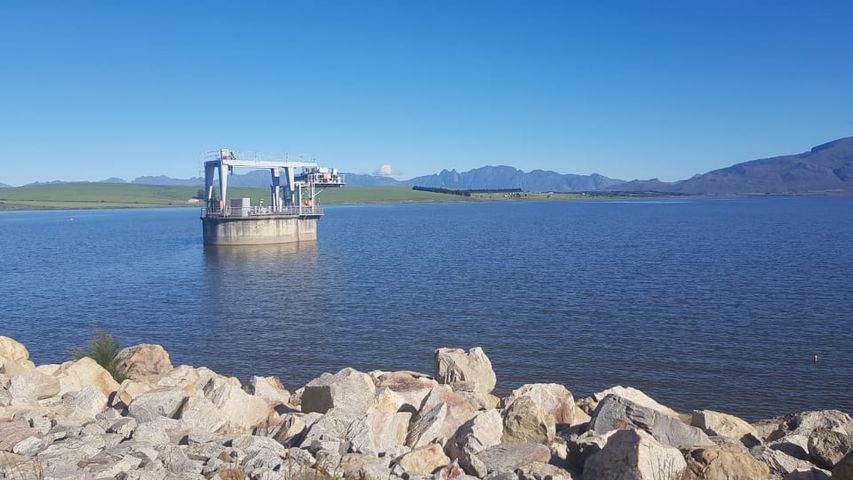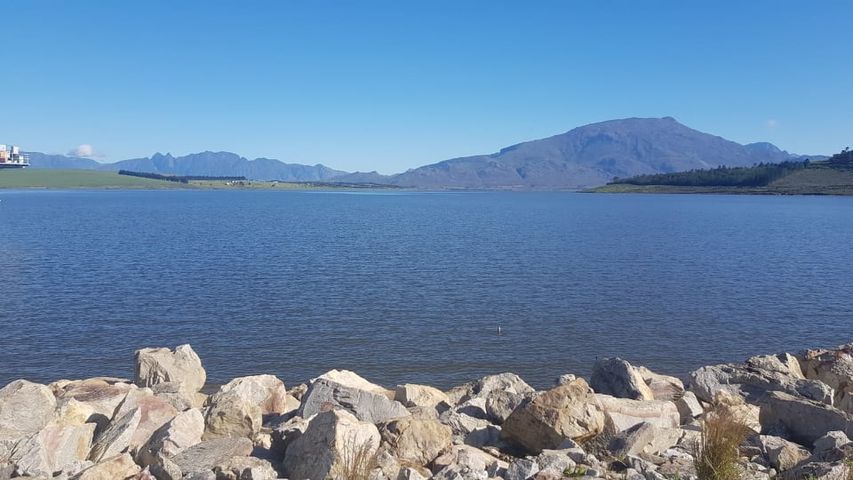 The dam levels have steadily risen and according to the City of Cape Town Theewaterskloof dam is currently 99.6% full, up from last week's 98.1%. This time last year it was at 72.1%. The last time the dam was over 100% full was in 2014.
Crowds have been visiting the dam, to witness its fullness… to see their prayers answered.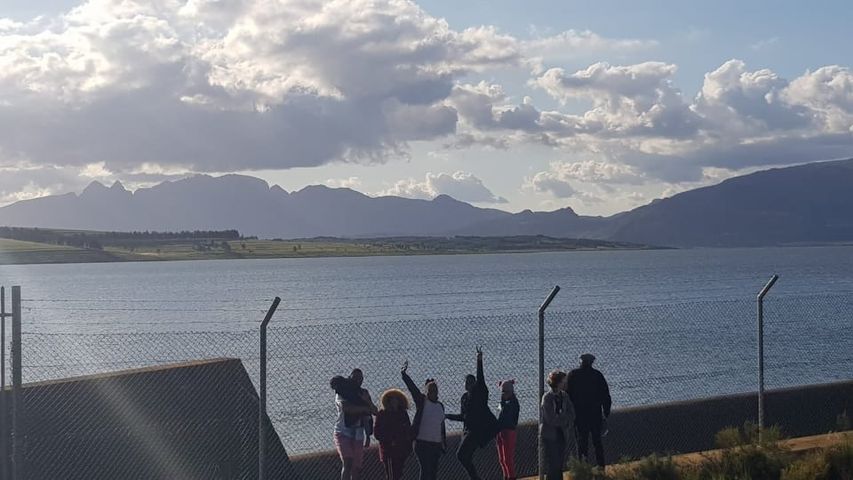 The photo below shows where the water will drop when it does overflow. The reason it is slightly wet is because winds over the weekend pushed water over the edge.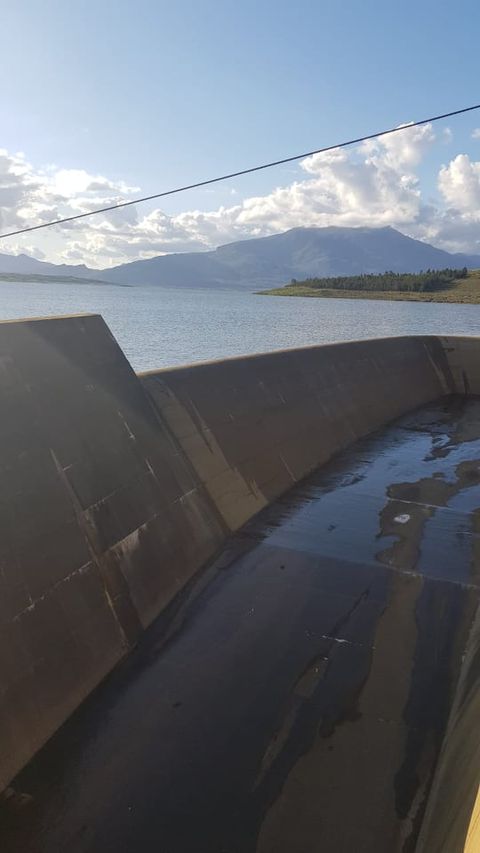 WATCH Theewaterskloof Dam – close to overflowing, but not there yet – filmed today, Mon 28 Sep 2020
Photos of Theewaterskloof Dam, September 2020
Donna, who lives in a golf estate on the dam, since moving from the UK a couple of years ago, has also taken these photos and videos in the past three weeks.
The dam had appeared to be overflowing over the weekend, but it was just the wind blowing the water: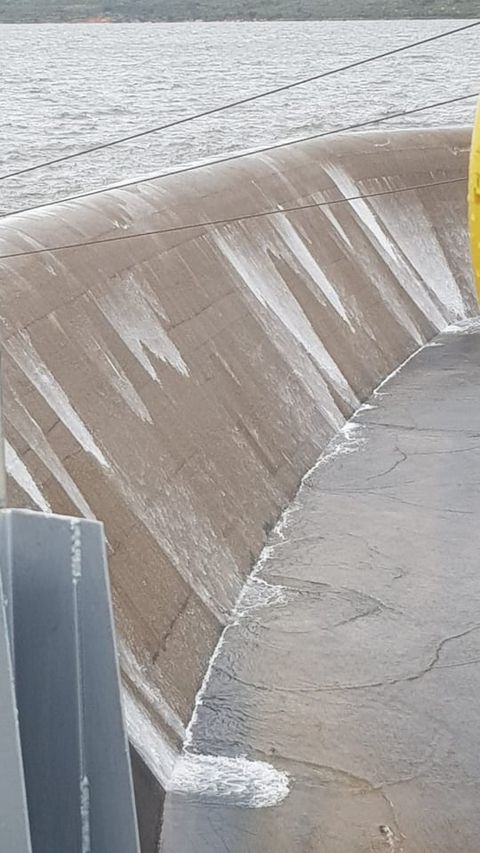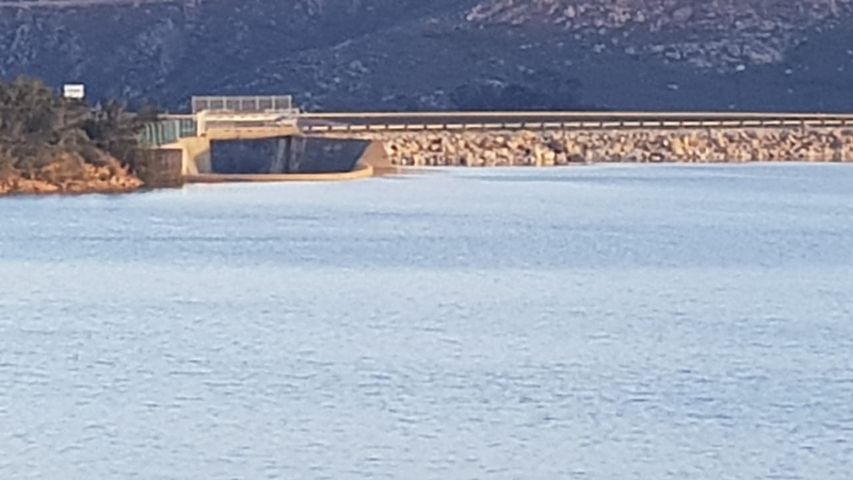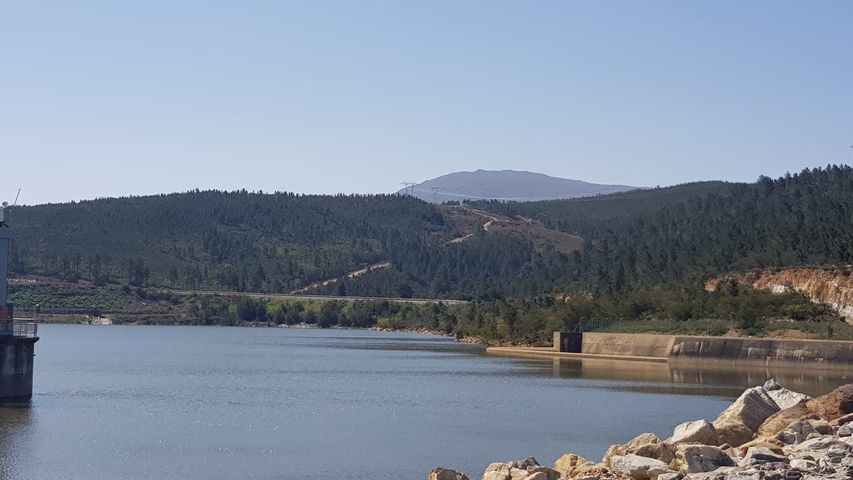 Filmed Sunday, 27 Sep:
Beautiful Sunset on Sunday evening over Theewaterskloof Dam: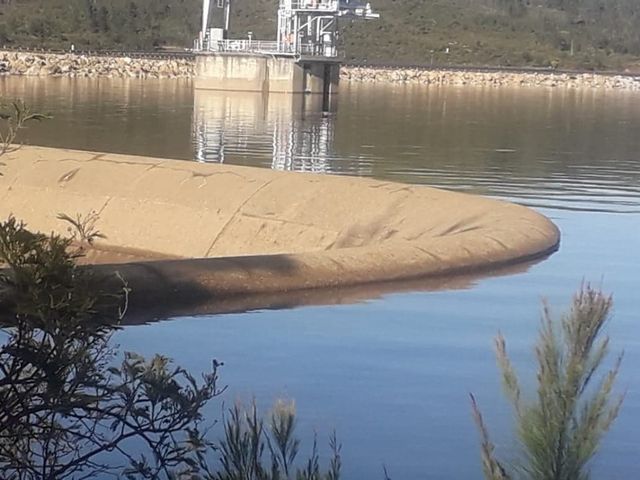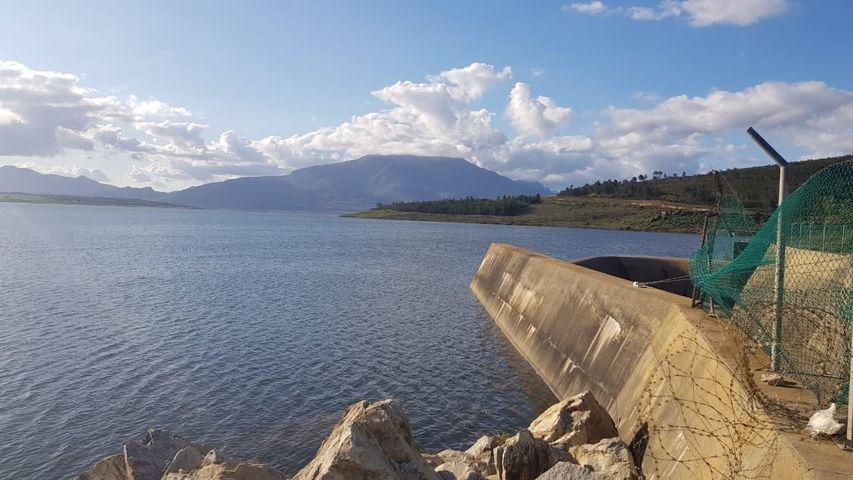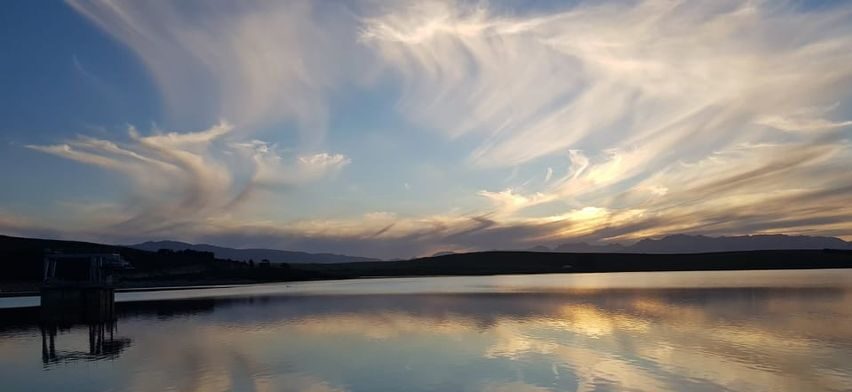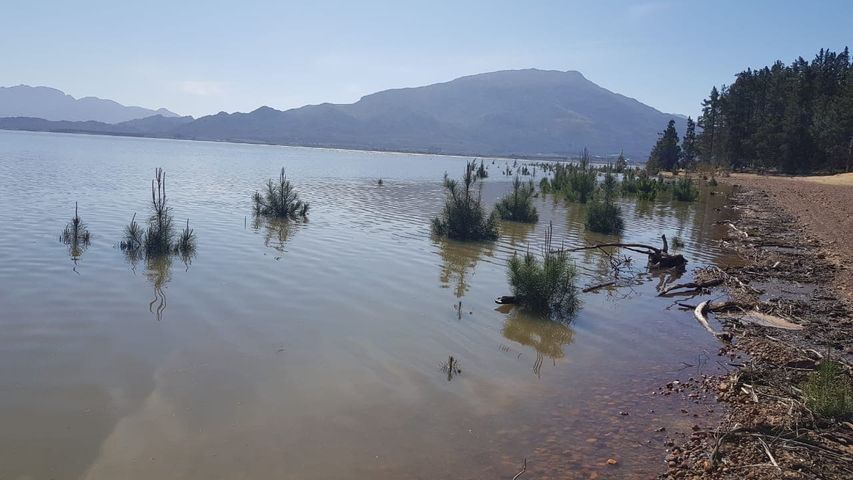 Videos of Theewaterskloof Dam this weekend when it appeared to overflow:
UPDATE THEEWATERSKLOOF DAM, 29 SEPTEMBER 2020
The dam is still not overflowing, but it is a beautiful day!