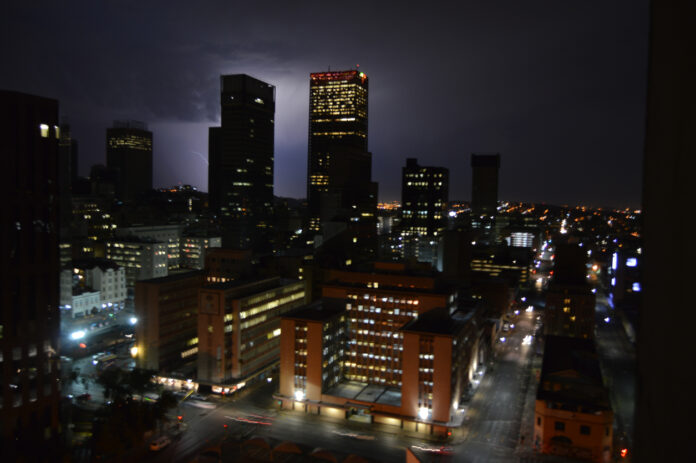 The South African Weather Service (SAWS) has issued a yellow warning for "severe thunderstorms with possible flooding of susceptible low lying areas" in parts of South Africa later today.
SAWS warned there could be disruption to traffic because of reduced visibility and "strong damaging winds" that may cause some damage to informal settlements.
The storm is expected to hit especially between 17h00 and 21h00 over Gauteng, the north eastern parts of the North West, the western Highveld of Mpumalanga, Western Bushveld of the Limpopo and the extreme north eastern parts of the Free State.
Intense Cold Front with Possible Snow Heading for Western and Northern Cape
SAWS also issued a yellow warning for rain and possible localised flooding over the Overberg and Garden Route Districts in the Western Cape on Wednesday night, as an intense cold front – associated with an upper cut-off low pressure system – is expected to affect the Western and Northern Cape Provinces from Wednesday evening through to Friday morning.
There's even a possibility of snow in some areas! SAWS said: "The public and small stock farmers are advised that strong winds, light snowfalls and very cold conditions can be expected."