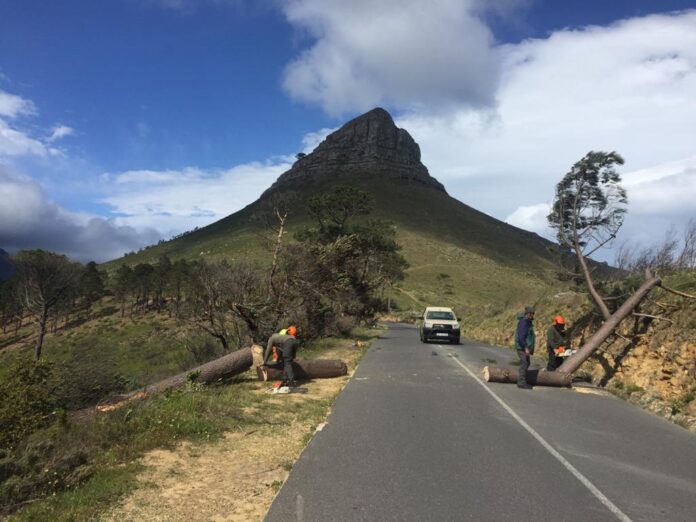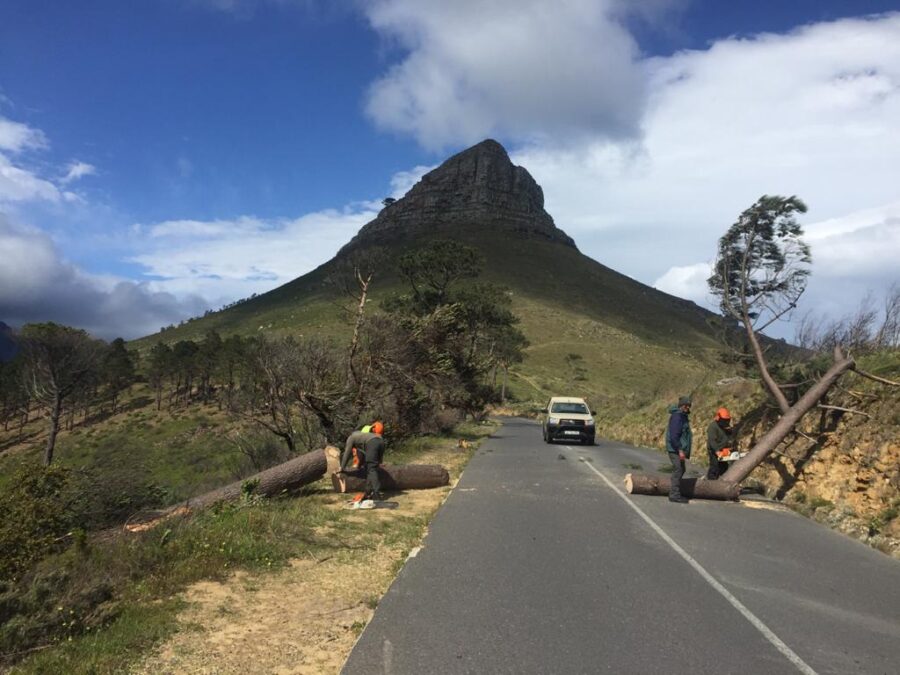 Strong winds and rains have battered Cape Town over the past couple of days, leaving extensive damage including a large truck being overturned, the blue statue at Sea Point falling over, several trees blocking roads and business and residential properties damaged. (Check out photos of big waves at Kalk Bay Harbour.)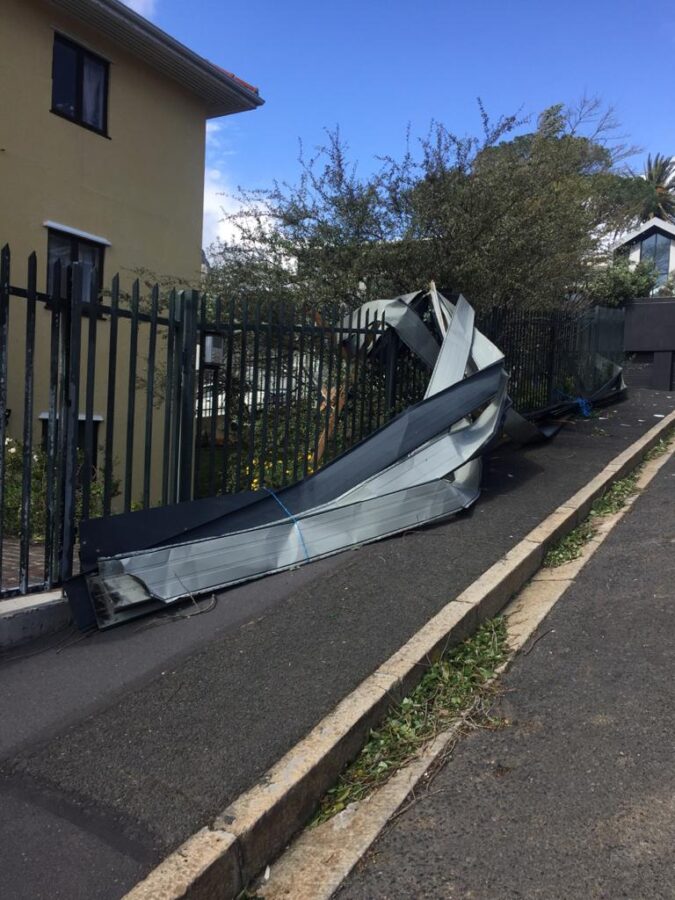 Winds had blown at 50 to 65 km/hour with strong gusts of 65 and more.
Cape Town – N1 Route: Huguenot Tunnel Viaduct: Strong Winds pic.twitter.com/O6qm3W6ez6

— Rob Beezy (@TrafficSA) October 1, 2020
The result of the storm in Cape Town last night …. #CapeTown pic.twitter.com/afLlmZPfOq

— Liezel V 🦒 (@liezelv) October 1, 2020
The wind was still blowing Friday morning, with authorities at Lion's Head removing a tree that had fallen across the road.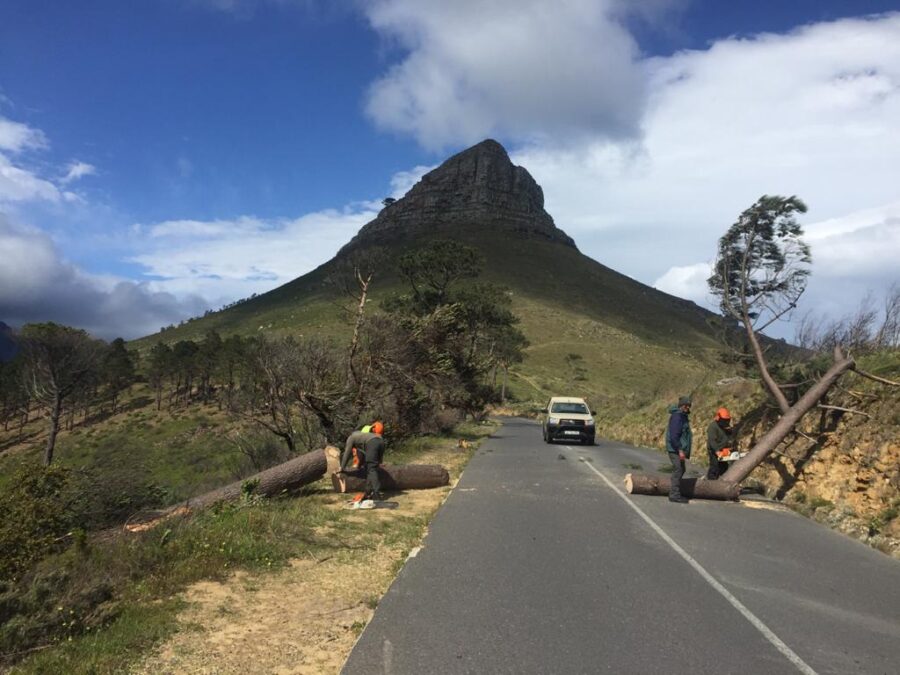 WATCH Winds in Cape Town today, Friday 2 October 2020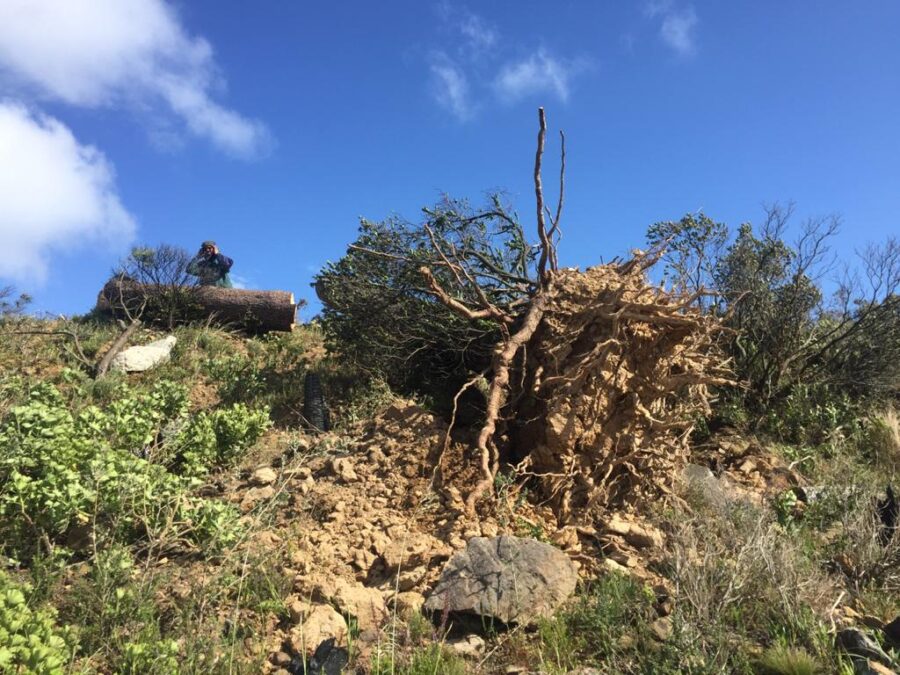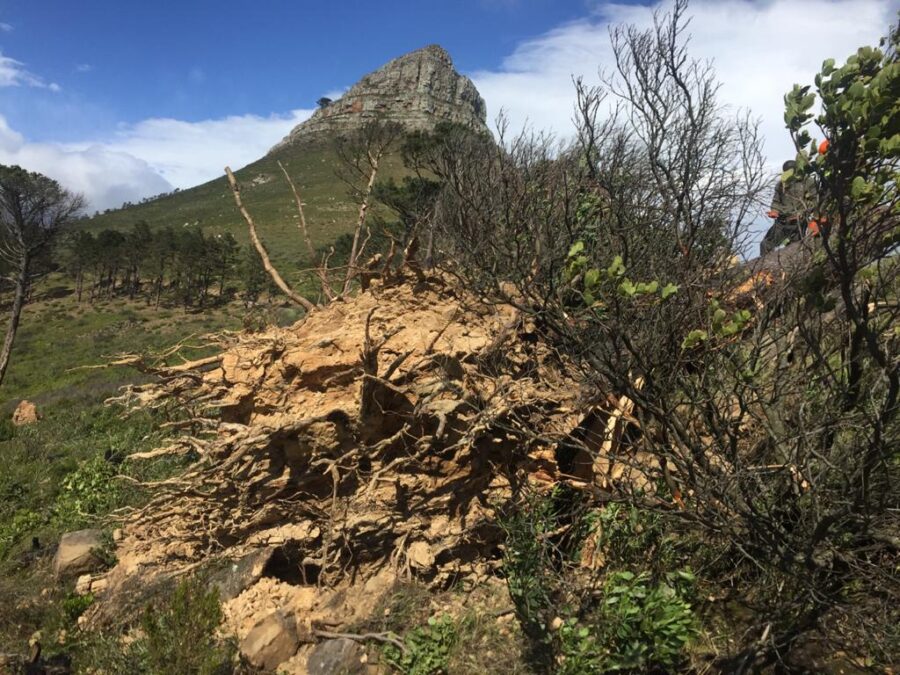 The storm also brought impressive large waves to iconic Kalk Bay Harbour, and resulted in Cape Town's main source of drinking water, Theewaterskloof Dam finally reaching 100% capacity and overflowing!
WATCH VIDEO: Theewaterskloof Dam Officially Overflows (1 Oct 2020)
Theewaterskloof Dam Officially Overflows

Whoop! Whoop! It seemed impossible a couple of years ago, but today prayers were answered as Theewaterskloof Dam officially overflowed (at the weekend that was the wind blowing the water over). This is Cape Town's main source of drinking water. #Grateful TY Donna Hadfield Herbert (with her gorgeous T-shirt made for this historic day!). MORE from the dam earlier this week: http://bit.ly/TWKDam100

Posted by SA-People – for South Africans in South Africa and expats on Thursday, October 1, 2020