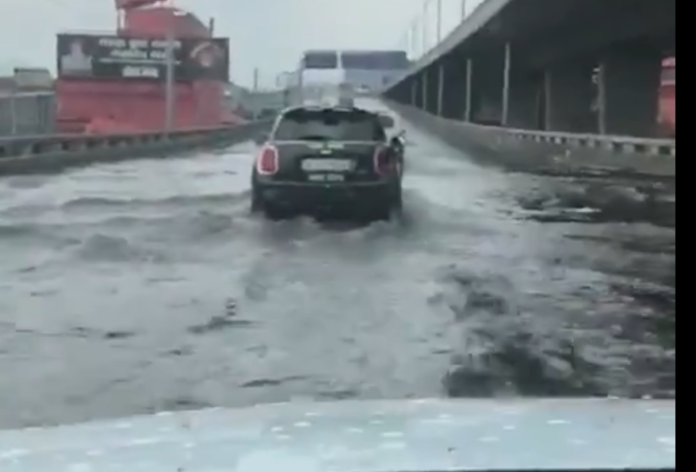 After several days of frustrating warnings of rains that didn't come, a severe thunderstorm struck Gauteng on Monday afternoon, flooding the M1/M2 Double Decker in central Johannesburg.
The Double Decker, which passes downtown, was closed for most of last year for major repairs. People were complaining online, saying that the city had spent some R170 million fixing a road that was now flooding. Some were asking former mayor Herman Mashaba for answers.
Reports of downpours were coming from Modderfontein, Braamfontein, Thembisa and Newlands, among other places.
FLOODING

5 October 2020 – 17:00

Reports of flooding on the M1 double decker bridge > north, before Carr Str.@CityofJoburgZA@CoJPublicSafety pic.twitter.com/PW53eDTSTc

— Joburg – Disaster Management Centre (@JoburgDMC) October 5, 2020
With this torrent, Joburg's famous summer afternoon Highveld storms have now officially begun. The Johannesburg Metro Police Department  has urged drivers to exercise extra caution.
#Traffic in #braam #joburg pic.twitter.com/PiM5pGlFZe

— mulalo ruth ♥ (@mulalo_ruth) October 5, 2020
#FlashFloods Delarey/Newlands JHB. pic.twitter.com/TSaZkqrpRh

— Yusuf Abramjee (@Abramjee) October 5, 2020
The SA Weather Service has issued a Yellow Warning for tomorrow, 6 October, for "severe thunderstorms over Gauteng, north eastern parts of the North West, western parts of Mpumalanga as well as the south western parts of Limpopo which may result in heavy downpours that may cause flooding of susceptible low lying bridges and low lying areas, and large amounts of small hail."
Gauteng publicist Georg Knoke said he was forced to stop an online class due to the severity of the lightning.
Thembisa phomolong pic.twitter.com/ykFbb7sZU4

— mukololo waha Rambau (@Preciou38831698) October 5, 2020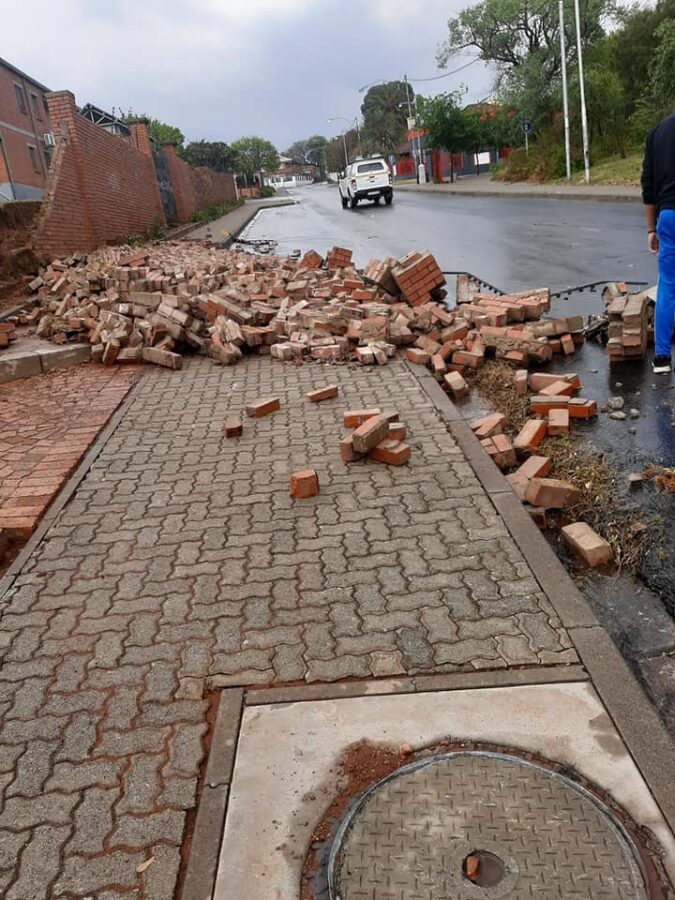 Modderfortein pic.twitter.com/7qDRVoSSWJ

— Ru (@Ruv269) October 5, 2020
🔴ALERT: FLOODING on the M1 DOUBLE DECKER in CENTRAL JOHANNESBURG | 📸Supplied pic.twitter.com/5PJ7czkBCQ

— Gauteng Weather (@tWeatherSA) October 5, 2020