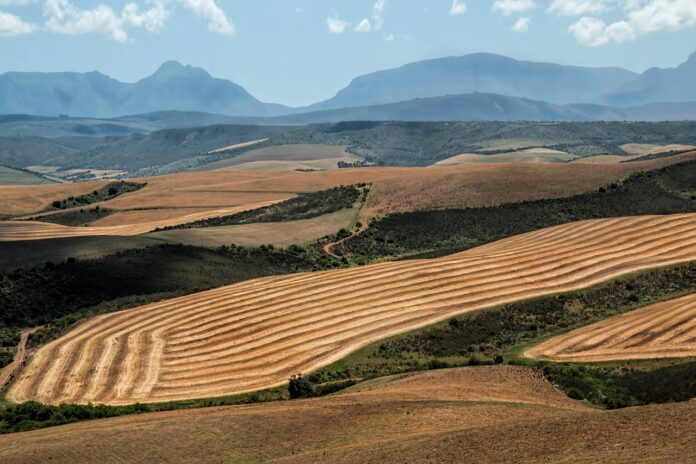 "Ramaphosa's words on farm murders ring hollow, we need to see action," says Dianne Kohler Barnard MP – DA Shadow Minister of State Security – in a press statement on Monday, responding to the South African President's weekly newsletter in which he said the killing of young Free State farm manager Brendin Horner "should anger and upset every one of us".
Kohler Barnard said: "746 day ago, President Cyril Ramaphosa told the world via an interview in New York, that no farmers were being killed in South Africa. Yet in the year he made that claim, there were 394 attacks and 56 murders. In 2019, there were 419 attacks and 56 murders. And in 2020 there have been some 200 attacks, and over 50 murders to date."
The focus on farm murders is sometimes met with criticism by those who feel it ignores the thousands of others who are murdered in the country each year. In 2018 and 2019, when there were 56 farm murders per year, just over that number of people were being murdered daily in SA (57 in 2018) and 58.4 people killed on average in South Africa each day in 2019, including those living in rural and urban areas, according to the latest Crime Stats released by the South African Police Service (SAPS).
However it is the brutal nature in which some farm murders are carried out (including that on Brendin Horner), and the apparent targeting of farmers. Kohler Barnard reminded the President today that although he is right that "the majority of victims of violent crimes are black and poor" it is "four times more dangerous to be on a farm than in any other area of South Africa".
In June the Democratic Alliance (DA) asked the President not only to retract his US farm murder denial statement, but additionally to apologise to those living in rural areas who are living in fear while still working 24/7 to feed South Africa.
"Only now, today, because the flood of fury and anger has finally broken its banks, has President Ramaphosa been moved to respond. He referred to the murder of young Brendin Horner – who was horribly tortured to death. But failed to also include the hundreds of others who have been murdered since he claimed there were no farmers being murdered in our country."
In her press statement, Kohler Barnard went on to say: "(The President) then said Brendin's killing 'should anger and upset every one of us'. What country does the President live in? It can't possibly be the one we live in – where farm murders are glorified? Where farmers are vilified on a daily basis?"
President responding to signs of a potential civil war?
Kohler Barnard questioned whether Ramaphosa's words today came as a response to the "fulminating signs of a potential civil war in response to these tortures and murders". Several social media users have threatened to take up the war on farm attackers themselves, while EFF leader Julius Malema has further fuelled tension with tweets that mention comments like "Fighters attack!" as well as posting a photo of a rifle.
She said the President's newsletter is "too little, too late", adding "had (President Ramaphosa) ever shown the slightest care for our farmers, farm workers, or their families – they may not today be so terribly at risk that they are leaving our country in droves. They are moving into the welcoming arms of many other countries – Malawi, Zambia, the USA, the UK and much of Europe – growing food for them, and no longer for us. Since 1994 we have dropped from 120 000 commercial farmers to 38 000."
Kohler Barnard said: "Those of us without bodyguards know what is going on. The whole country knew what a powder keg Senekal was. Yet somehow the President and the SAPS didn't notice until it was too late. Instead, in the face of murder after murder after murder, Ramaphosa spouts homilies."
She said South Africans don't need a lecture, they want solutions including: 
certainty that their President will ensure that these murders are declared Priority and Hate Crimes;
funding to go to the rural police stations so that farmers may actually sleep at night rather than patrol;
the President's promise that there will be investigations when farmers report that police are in on the stock theft syndicates.
"Instead, the President tells farming communities that private security must work with the SAPS. Sir, they already do," she said. "The President should dismiss whoever it is advising him, and spend a few days speaking with those who live and work in terror on the ground.
"Ramaphosa should retract his 2018 statement, apologise, and listen to our farmers – and in case his advisor hasn't told him, our farmers are white, black, coloured and Indian. And all of them are in terrible danger and need equal protection from the police."
WATCH Ramaphosa's 2018 statement: "There are no killings of farmers – or white farmers – in South Africa"
"There's no land grab in South Africa."

President Cyril Ramaphosa says Trump's tweet about the country's land reform was misinformed pic.twitter.com/PBniYJQcQZ

— Bloomberg QuickTake (@QuickTake) September 27, 2018
Today the President said: "Those people who think that farm attacks affect just a small part of our population are wrong. The farming community is an integral part of our economy. The farming community produces the food that we eat. Violent crime on farms poses not just a threat to the safety of our rural communities, but to our nation's food security." Read President Ramaphosa's full letter here.