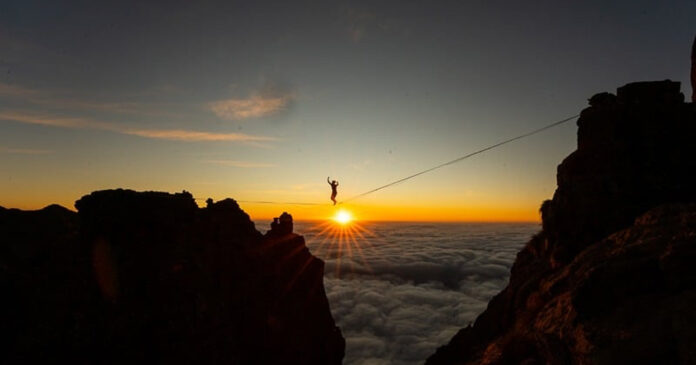 He's super fit, super brave and super focussed. His name is Tim Slabolepszy, from Johannesburg South Africa, and he recently walked on a highline/slackline in the majestic Drakensberg Mountains from the cliffs on one side to the IFIDI Buttress on the other. There's a documentary film coming soon (2021), but for now these spectacular photos capture the incredible feat and give a taste of what's to come.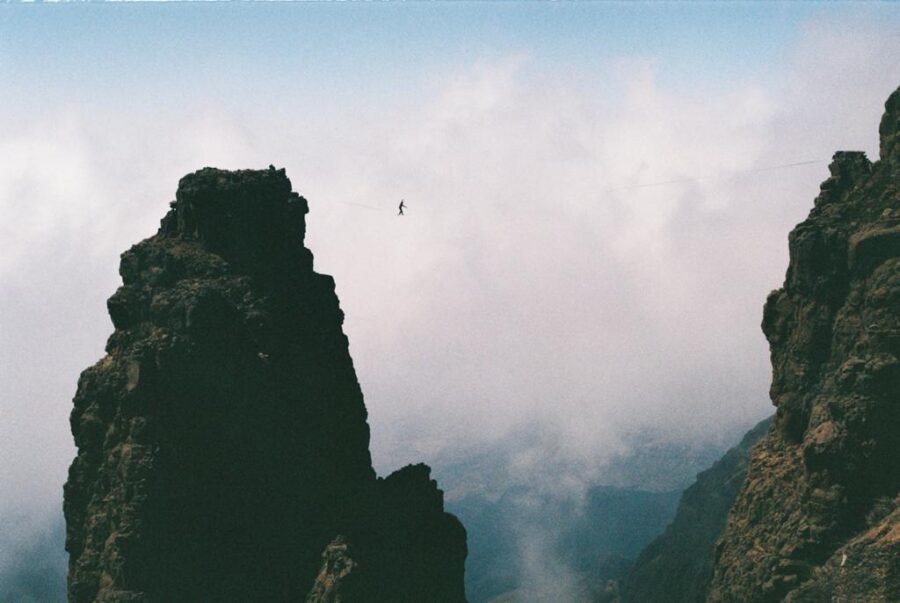 His mother, Carol Slab-Longfield, shared these special photographs of her son on Facebook, revealing that Tim went to the Drakensberg Mountains in September with three very tough climbers, one of whom was a cameraman… so that the entire expedition has been filmed from start to fabulous finish.
Carol said: "I am in awe of the determination and commitment of these young men. Just getting the line rigged and crossing the valley took an entire day of climbing and hard work rigging. The weather was pretty awful and they nearly had to abort the whole thing… but on the last possible day (they were away 6 days in total)… very early in the morning just as the sun was rising, the conditions were perfect… and Tim WALKED above the clouds!!"
Carol added: "R.E.S.P.E.C.T… amazing… I look forward to seeing the movie but I am not sure I would have been very good company at the actual event.😄"
She said Tim discovered climbing while at Johannesburg University, and then tried slack lining, loved it, and has subsequently taken it to another level (physically and metaphorically!). Unlike tightrope walking, slacklining involves a piece of webbing about an inch-wide that moves all the time, requiring phenomenal core strength, balance and composure to stay on it.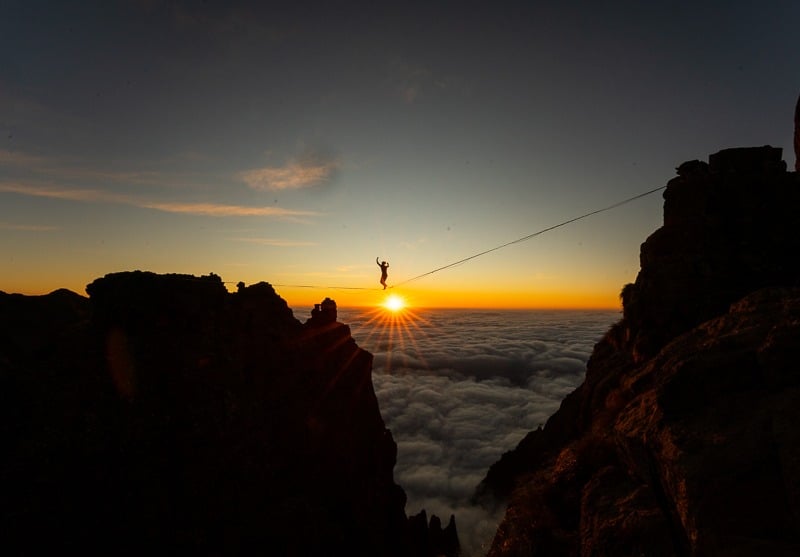 Tim, who is actually an industrial design professional, recently told 702's Refiloe Mpakanyane, that he was first inspired to try highlining about five years ago when he saw a picture of someone else doing it. He said it forces you to focus ("or you fall off"), so you get into a meditative state as you're walking which "feels good" and truly gives you "time to yourself"!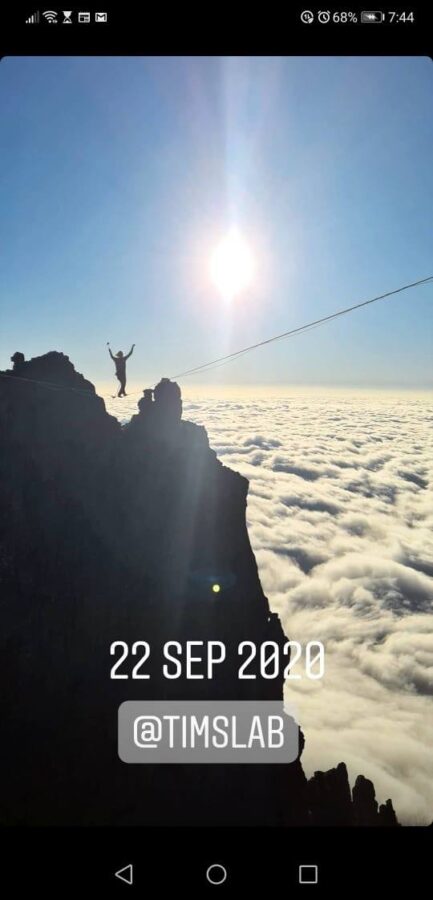 Tim claims it's actually "very safe if you do it properly" and that there is one line for walking on, one line for back-up, and a leash attached to a harness.
WATCH Old footage from 2016. What happens when you fall…