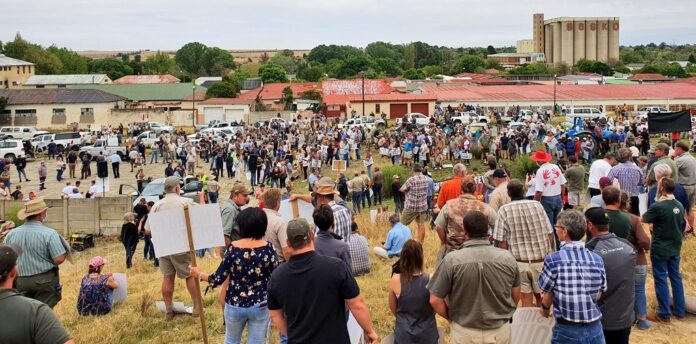 A peaceful protest is planned against farm murders and violence on Friday 16 October, in Senekal in the Free State, South Africa… where last week an angry crowd of farmers stormed the Senekal court holding cells when two suspects appeared in connection with the brutal murder of young farm manager Brendin Horner. Later a police van was overturned and torched.
Today, 51-year-old Andre Pienaar who is accused of inciting the violence, was denied bail by Senekal Magistrate Court. He is facing charges of attempted murder, incitement, public violence and possibly terrorism (this is still to be decided by the National Prosecuting Authority). The case has been postponed to 20 November.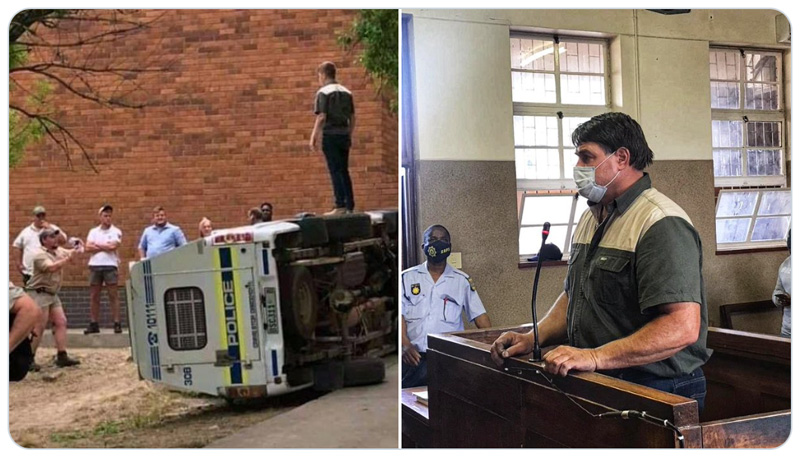 AfriForum said it has decided to go ahead with Friday's protest in order to ensure that the voice of the "peaceful majority" is not silenced by "a small group of instigators and the provocative behaviour of the EFF". EFF Leader Julius Malema announced today that the EFF will be going to Senekal. "We are not scared of white people," Malema told a crowd outside Randburg Magistrates Court, adding: "We are going to Senekal on Friday".
According to AfriForum CEO Kallie Kriel, the organisation has received information that "the country's safety services deployed a small group of agents provocateurs during last week's protest action in Senekal to incite violence and in this way discredit the fight against farm murders and the peaceful majority of participants in the protest".
According to Kriel this information corresponds with the observations of AfriForum's safety team and other structures during last week's protest action.
"It was observed that at least five men were placed strategically in the crowd and made inflammatory remarks. These men continuously communicated with each other on their cellphones and some even wore masks completely covering their faces to hide their identity. When a small group incited by this inflammatory behaviour stormed the courtroom, these men ran to their vehicles and drove away," says Kriel.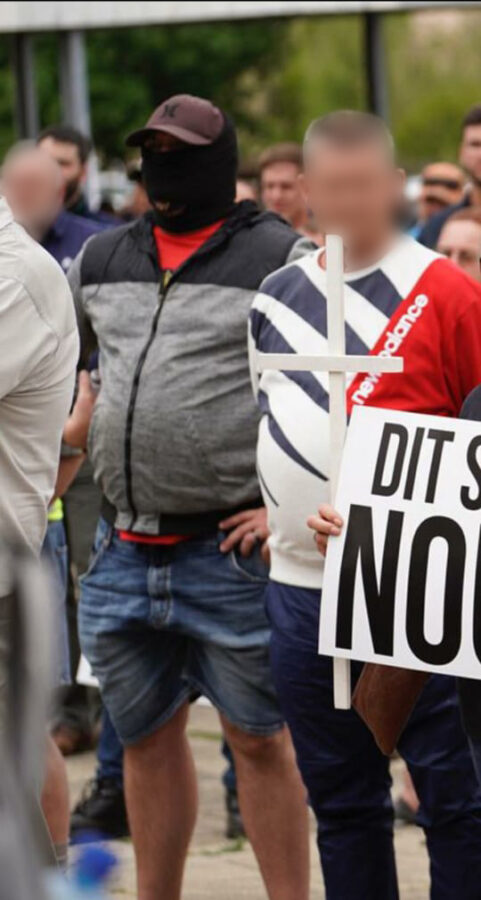 AfriForum said they are going ahead with the protest because people need to be able to show their anger and dissatisfaction with the "acts of terrorism on farms in an organised manner", and to demand action against farm murders.
AfriForum CEO Kallie Kriel said the organisation's safety teams will discusss with Saai, the South African Police Service (SAPS) and other role players the suitable grounds for protest action and measures to be taken to prevent groups with other motives disrupting the protest action.
The organisation appealed to the people who want to show their dissatisfaction with farm murders to do so in an organised manner and not allow those who wish to discredit the protest to incite "unacceptable behaviour".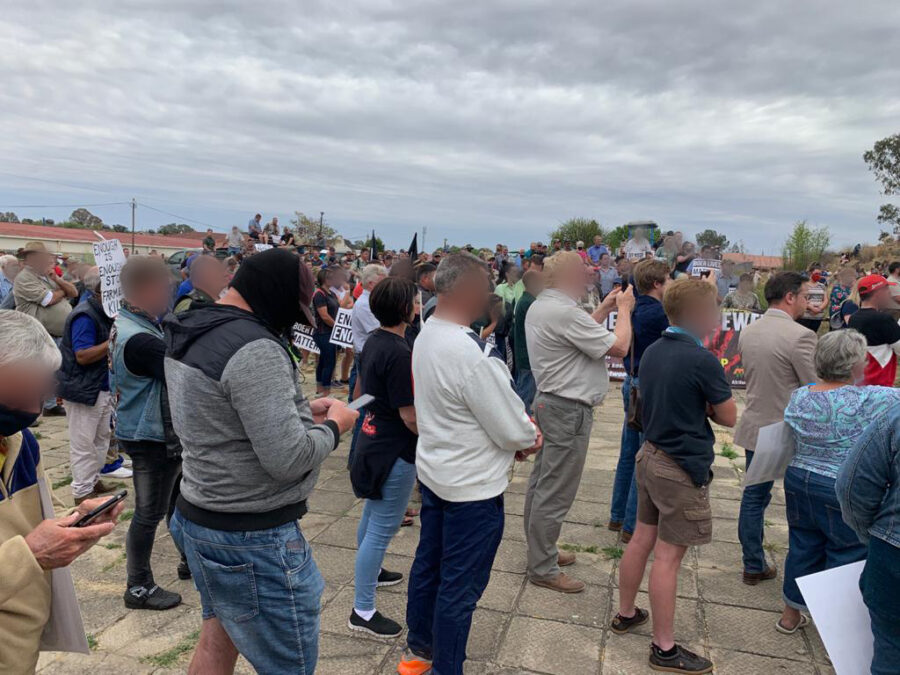 Meanwhile well known South African evangelist Angus Buchan has called on all South Africans to be calm and mature, and "stand firm", trusting God to resolve the issues rather than seeking revenge.
Speaking from his farm, Buchan said: "We are experiencing as the farming community of South Africa, the most horrific, the most brutal murders that have ever been conceived, and we know from whence it comes. It comes from the pit of hell."
He urged South Africans to exercise restraint and pray with their families for the government, defence force and police force. "Take every precaution that you have to take to defend your family because we are in a war-like situation, but God will see us through… I really want to plead with you as a fellow farmer, as a father and a grandfather, and as a Christian, this is not a time to lose your head.
"We need to stand. We need to trust The Lord, in the authorities, irrespective of how you feel, They have been put there by God and we really need to exercise patience…"
WATCH Angus Buchan responds to horrific farm attacks in South Africa
Horrific Farm Attacks – Angus Buchan Responds

I just want to say to the people of South Africa, in the Name of The Lord Jesus Christ, that we need to stand firm.We are experiencing, as the farming community of South Africa, the most horrific, most brutal murders that have ever been conceived…

Posted by Angus Buchan on Thursday, October 8, 2020