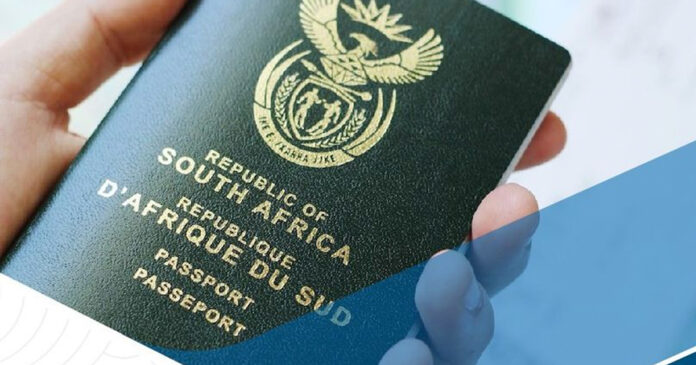 The DA Abroad UK and SA People invite you to the UK briefing and Q&A on the State of Home Affairs and what is happening with Passports and Document applications from South African Consulates in Foreign countries.
Thousands of South Africans have been affected by inexcusable delays in getting passports and other documents, some in excess of a year. There are countless stories of significant personal consequence as a result, yet for many South Africans abroad there seems to be no one listening, and no communication from Home Affairs. In the UK the High Commissioner's website is still down after two months.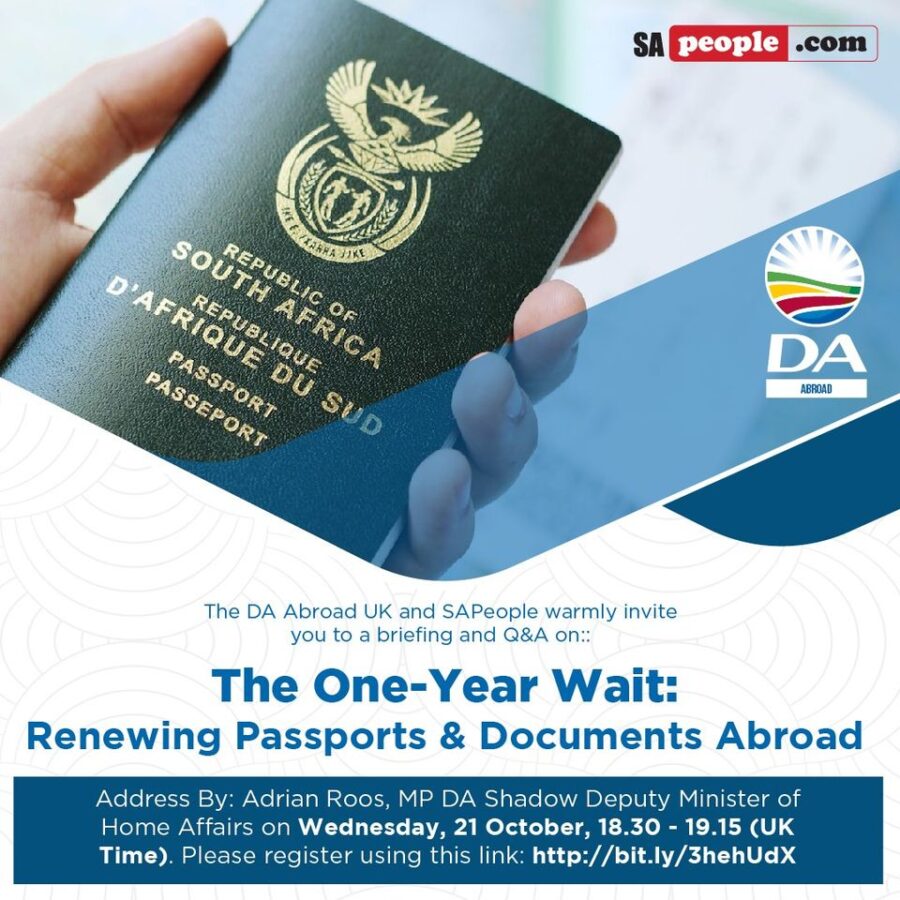 Join us for a 'quick hit' update from the front line – MP Adrian Roos will share insights into the process, what is behind it and what we can do. 20 minutes update, and 20 minutes Q&A, via zoom WebMeeting.
Please register using this link on Zoom: http://bit.ly/3hehUdX
Address By: Adrian Roos, MP DA Shadow Deputy Minister of Home Affairs
Wednesday, 21st October 18.30 – 19.15 (UK Time)
Please share with your friends, family and Facebook groups.
For any queries: contact admin@sapeople.com