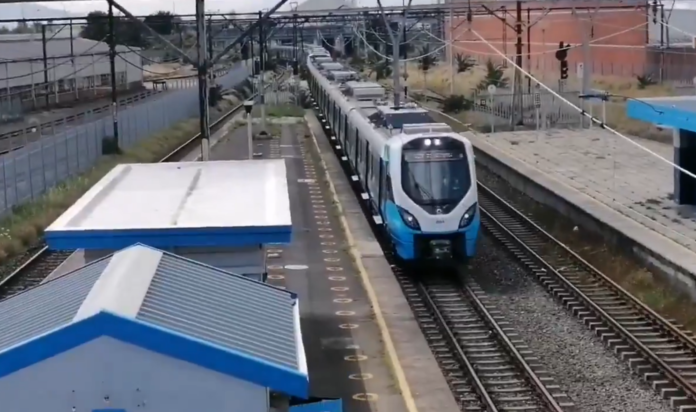 The new blue commuter train that will hopefully be standard on local commuter tracks made its first appearance in Cape Town today. "The Future is Here," the Passenger Railway Agency of South African tweeted.
"For the next 6 months the team will be hard at work to ensure that PRASA-WC receive RSR's approval to operate these trains for the benefit of the Western Cape Community," the agency said, referring to the railways safety regulator.
The trains, EMUs or electric multiple units manufactured locally by the joint South Africa-French company Gibela in Gauteng, are meant to be rolled out first in Cape Town and on the Pretoria-Pienaarspoort line in Gauteng.
Raymond Maseko of PRASA said, "We are currently testing on the Cape Flats line Cape Town – Retreat via Athlone."
On Friday, PRASA opened its new railway nerve centre in Bellville to better control operations of trains in the Western Cape.
🚨The Future Is Here🚨

Today, the 1st Commercial EMU arrived in the Western Cape. For the next 6 months the team will be hard at work to ensure that PRASA-WC receive RSR's approval to operate these trains for the benefit of the Western Cape Community.#FixingPRASA @rmaseko pic.twitter.com/Az8EJtF6Iy

— PRASA Group (@PRASA_Group) October 19, 2020