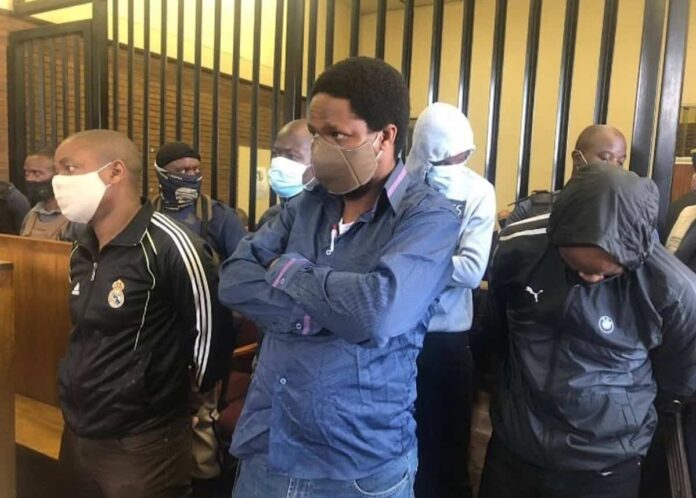 Five suspects arrested in connection with the murder of the late Orlando Pirates and Bafana Bafana captain and goalkeeper, Senzo Meyiwa, have appeared at the Boksburg Magistrate's Court this morning.
Meyiwa was shot and killed on 26 October 2014 in Vosloorus while visiting his girlfriend Kelly Khumalo at home. It was suspected that the soccer star was killed in a botched robbery, but AfriForum revealed in a press briefing yesterday that Meyiwa was assassinated, and that the mastermind is still on the loose.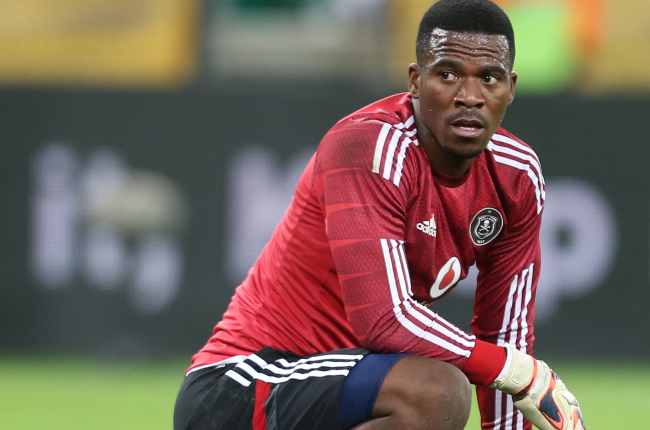 The matter on Tuesday was postponed to 27 November 2020.
Three of the suspects have declined to apply for bail, since they are already serving sentences for other crimes.
The suspects were arrested on Monday in KwaZulu-Natal (KZN) and Gauteng… with the arrests taking place exactly six years to the day after Meyiwa's shooting.
Police had previously arrested and then released a suspect in the murder case due to insufficient evidence.
The latest arrests came after it was revealed last week that police had discovered the alleged murder weapon.
Addressing the media in Pretoria on Monday, Police Minister Bheki Cele said the arrest of the five suspects is just the beginning, and more arrests are to be made.
"It is not the end. We will be [arresting] other people," Cele said.
Last night after addressing media, Cele visited the home of the late Bafana Bafana captain in Umlazi, Durban, where he briefed the family on the case.
KZN Premier Sihle Zikalala also welcomed the arrests, saying: "As KwaZulu-Natal, we are pleased that finally this matter is nearing closure… More importantly, we trust that this development will bring welcome relief to the family of Senzo Meyiwa, who lost a dear son and breadwinner in that murder."
He said the tragic circumstances under which Meyiwa died have for too long been shrouded in mystery, which has had devastating consequences for the family.
He also urged "members of the public and the media to allow the criminal justice system the space to pursue this matter to its finality".
Meanwhile, President Cyril Ramaphosa on Monday congratulated the South African Police Service (SAPS) for the breakthrough and arrests.
"We congratulate the police for their hard work and persistence. We must now allow the criminal justice system and the judiciary to do their work and handle this matter to finality," President Ramaphosa said.
The breakthrough in the Meyiwa case is attributable to the establishment two years ago of a Cold Case Team to reopen unsuccessful investigations.
AfriForum also revealed in its press briefing yesterday evening, together with Senzo's brother Sifiso, that it was also thanks to the cooperation between AfriForum's Private Prosecution Unit and SAPS in the past few months that progress was made in the case. AfriForum accompanied Sifiso to the court appearance on Tuesday morning.
Sources: SAnews.gov.za, AfriForum
.@afriforum, #GerrieNel and I are in court today to support Sifiso Meyiwa, brother of the late #SenzoMeyiwa. Today's court appearance of the accused is the first step to ensure justice for the Meyiwa family … pic.twitter.com/BNEichvVip

— Kallie Kriel (@kalliekriel) October 27, 2020
[WATCH] accused 5 in the #SenzoMeyiwa saying the cops are dirty @eNCA pic.twitter.com/tzFj6kMBdC

— Masego Rahlaga (@MasegoRahlaga) October 27, 2020