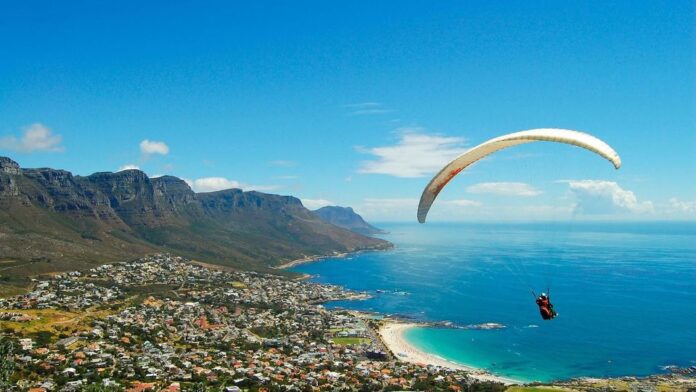 If you are in Cape Town this coming weekend, look out for an intrepid team of three auto-immune sufferers who are doing a brilliant fundraiser to help teacher and fellow auto-immune sufferer Judy Nel pay for her much needed hip operation, and to raise awareness of the Active with Rheumatoid Arthritis program!
Three things you should know about Judy Nel: she's from PE and has devoted her life to teaching science in the UK, SA and Taiwan. She has been on the State hospital waiting list in SA for over four years. She lives with her sister, Lisette Botha, who suffered polio as a child and has to use a wheelchair. (Judy used to assist Lisette… but now needs to use a wheelchair herself due to the pain from her condition.)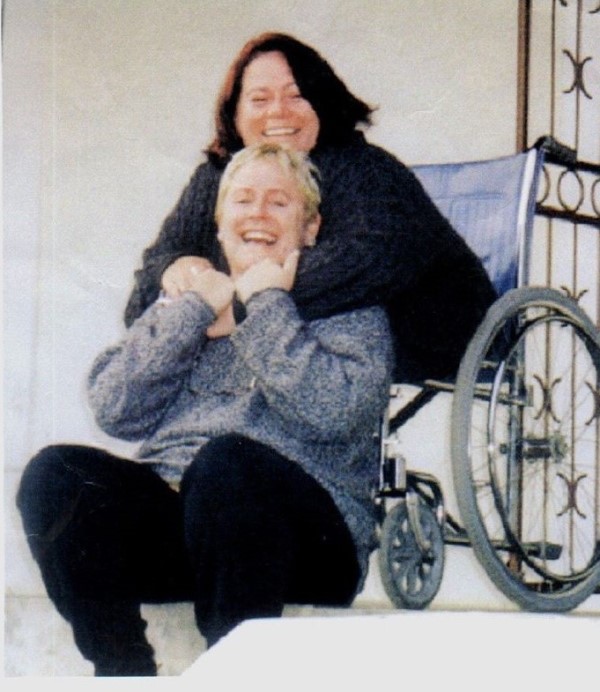 The three women who will be channeling all their energy into running, paddling and paragliding for Judy are: Carrie Milton, Christa Joubert and Natasha Posnett.
Carrie – a vet, editor, adventurer, dancer and rheumatoid arthritis sufferer – heard of Judy's plight and has organised this adventurous event and BackaBuddy page for Judy.
Specialists say Judy's hip has deteriorated so much, the op is urgent if she is to walk again. The pain is now preventing her from teaching. Unfortunately the op cannot be scheduled at the state hospital for the foreseeable future.
So Judy now has no choice but to try and raise the funds to pay to have the op done privately. The op will cost R 216,000 (£10,000). A GoFundME started by Friends of Judy has raised close on £3,000 so far.
There is also a Facebook page with more info on Judy, and the massive quote she received for the op.
Suffering from auto-immune disease themselves, the three women who will be taking to the road, sea and air for Judy all say they are so thankful to be well and able to take on this challenge for Judy – they will be kayaking from Sea Point to Clifton, trail running from Clifton to Signal Hill, and paragliding off Signal Hill, landing on the Sea Point promenade on 31 Oct/1 Nov. Please look out for and support them.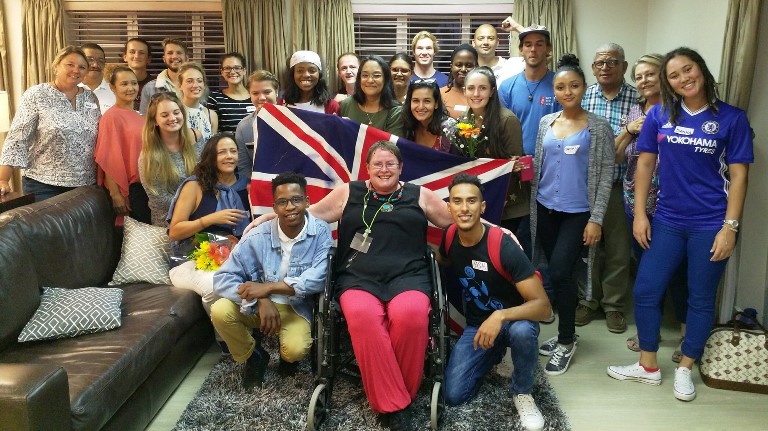 South Africa expat Lawrence Hilton, who is a good friend of Judy's and part of the UK 'Friends of Judy' group, told SAPeople: "Here's wishing Carrie, Christa and Natasha all the energy in the world and a brilliant day as they take to the road, the sea and the air for Judy! ❤️"
He adds: "She really is one of the most inspired teachers any student could wish to have…"
MORE