A young South African's kindness is inspiring South Africans across the nation – Keanu De Sousa literally gave a woman the shoes off his feet!
His kind deed came to light when a pastor, Daniel Phaladi, shared the story with his Facebook followers.
The pastor had been driving past the Mall of Africa when he witnessed the young man taking off his new sneakers to give them to a woman who was begging beside the road. Apparently young Keanu told the woman: "I don't have money but I can give you my shoes."
Daniel says he sat in his car and cried… and then went to speak to Keanu who was already running home to his mom, wearing just his socks!
"I told him for what he did I want to give him R1 000, (but) he refused all my money offers… the only thing he accepted from my insistence was a lift home. His name is Keanu De Sousa, and when you pray, remember him and his mom," said Daniel.
Thousands have liked and shared the story, bringing hope that there is still so much kindness and goodness in the country.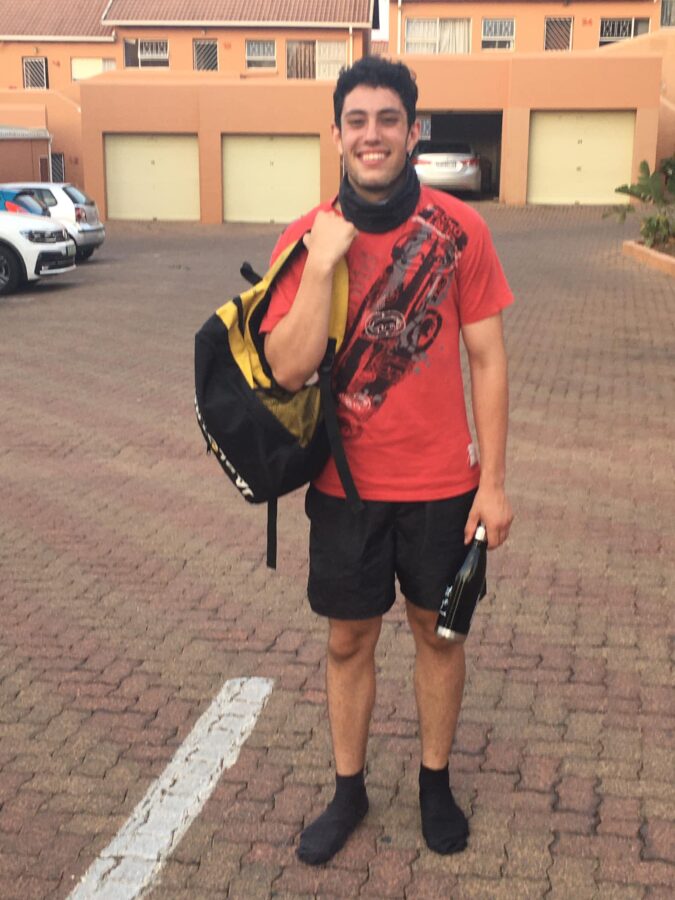 As Gauteng publicist Georg Knoke said: "I'm crying! This is so beautiful – from the heart! We often make blanket statements about the youth – this is what we often don't see!"
Keanu himself saw the post and said: "Wow guys thanks so much I am praying for all of you beautiful people 🤗." He thanked Daniel, saying: "Sir I am so grateful for what you have done for me, instead of letting me walk home you offered to take me… you are a legend 🔥🔥🔥🙏🙏🙏." And to everyone else he said: "May God bless all of you amazing people I know I may not know all of you but all of you are family to me🤗🤗"
Daniel responded: "Wow… I didn't (think) you would see this… we are ALL SO touched by your act of kindness, what you did (yesterday) will inspire thousands more. We love you son!"
Daniel said he'd like to shake Keanu's mom's hand and thank her for "raising such a fine young man". The two decided to get together soon and have a braai!