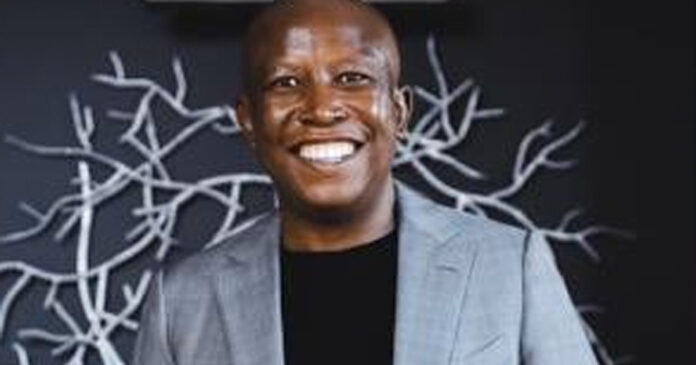 EFF Leader Juliua Malema and EFF Spokesperson Mbuyiseni Ndlozi are currently being prosecuted in the Randburg Magistrate's Court for the alleged assault of a South African Police Service (SAPS) colonel in 2018.
It is alleged that Malema and Ndlozi assaulted a policeman – SAPS Colonel Johannes Venter – at the funeral of Winnie Madikizela-Mandela. The incident was captured on CCTV and the senior policeman laid a complaint at the police. However the case was apparently ignored until AfriForum's Private Prosecution Unit made an enquiry into it in January 2019.
Venter today testified that he had informed the accused that they could walk, but not drive, into the cemetery… because the vehicle was not part of the convoy that was screened. He claims that Malema then told him that he would not walk, but would drive in, because no white man will stop him.
According to Venter, he was in the middle of contacting the Venue Operation Centre to obtain the necessary authorisation for the EFF members to drive in, when Malema and Ndlozi jumped out of their car and pushed him repeatedly. He stated that they then drove into the cemetery without him or his superior giving the needed authorisation.
Monique Taute, Head of Campaigns at AfriForum, said today: "AfriForum and its private prosecution unit will continue to monitor the case in the interest of justice. Nobody is above the law and AfriForum welcomes the fact that Malema finally got his day in court. Malema thought that he was beyond reproach, but thanks to the pressure that AfriForum applied on the NPA (National Prosecuting Authority), he will finally be held accountable."
The hearing will continue tomorrow, Thursday 29 October 2020.
EFF Spokesperson Vuyani Pambo tweeted the following:
White policeman who has been in service for 36 years. Took his oath during apartheid and today takes a stand to suppress Economic Freedom of black people. Johannes Venter a Racist policeman, who tried to stop the CiC from bidding farewell to Mama Winnie Mandela. #HandsOffCIC pic.twitter.com/RUW0nbcsF2

— Vuyani Pambo (@vuyanipambo) October 28, 2020
EFF Deputy President @FloydShivambu gives an update to the Ground Forces on the proceeding of the court hearing. #HandsOffCIC pic.twitter.com/0dqjTt5JA0

— Economic Freedom Fighters (@EFFSouthAfrica) October 28, 2020